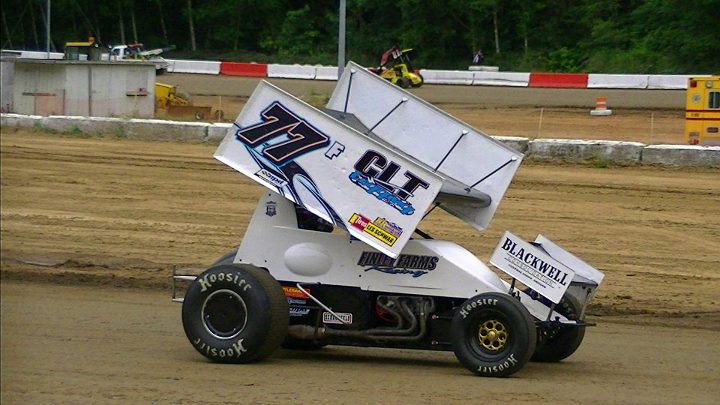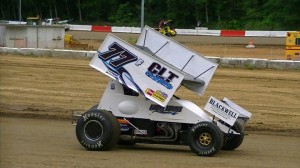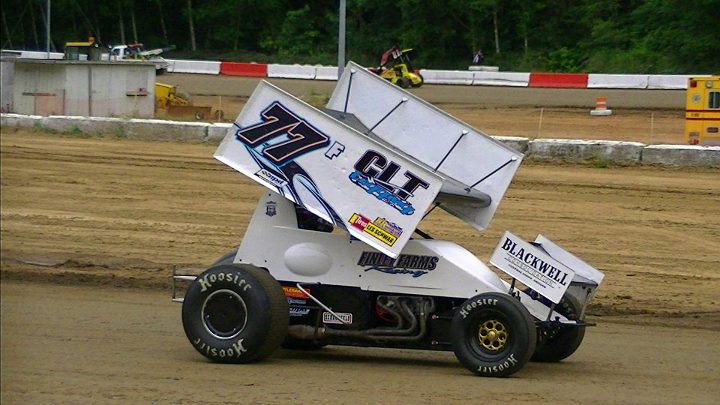 From Peterson Media
After dominating much of ASCS Northwest Speedweek, Shane Stewart remained in the Northwest as he piloted the Finley Farms machine at the Skagit Speedway 360 Nationals.
Timing in 10th fastest and getting through his heat race, Stewart lined the Finley Farms/Blackwell Consolidation/Les Schwab Tires machine up in the eighth spot for the opening night feature event.
Stewart wasted no time getting to the front as he quickly worked his way up into the second spot where he pressured young Trey Starks for the point.
On lap 14, Stewart took the youngster to school on a restart and simply drove around him, and went on to win the opening night feature, and sat atop the point standings heading into the finale.
"This 77f car has been awesome the last couple of weeks," Stewart said. "It feels good to come from the fourth row and grab the win."
Saturday night, Stewart won the A Scramble and put his machine on the front row for the 40-lap feature event.
Stewart didn't get the jump he was hoping for, and fell into second behind Mitch Olson.
Stewart held the second spot until the sixth lap when Travis Jacobson was able to get by him and he fell into the third spot.
On the eighth lap, the early leader, Mitch Olson, was caught up in a wreck, thus moving Stewart back into the second spot as he followed Jacobson.
Jacobson proved to be better than Stewart on this night as he was able to dodge several attempts by Stewart to get around him, and Stewart settled for the second spot as the race came to a close.
"My hat is off to Travis Jacobson," said Stewart. "He drove a great race and had a good car. I have to thank the Finley's and all of their guys for letting me drive for them the last couple of weeks."
ON TAP: Stewart will now make his way to Knoxville, IA for two weeks of action with Paul Silva as they look to defend their 360's Nationals title as they are set to qualify on Friday night.
STAY CONNECTED: For all of the latest news on Shane Stewart visit his website at www.shanestewart.com,become a fan of his on facebook at www.facebook.com/ShaneStewartRacing, or follow him on twitter @ShaneStewart57.