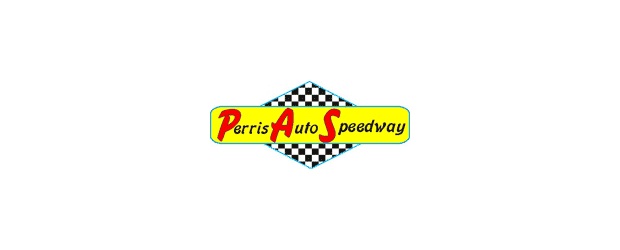 By Scott Daloisio
(Perris, CA, November 20) The burning question that has been lingering on most race fans minds since the checkered flag fell on the 17th Annual Budweiser Oval Nationals on November 2nd, has been answered. Mike Spencer, the hottest open wheel driver on the west coast, has a ride for the 72nd running of the Turkey Night Grand Prix for the USAC Mopar National and Western Midgets on Thanksgiving night at Perris Auto Speedway.
After his popular win at the famous Riverside County clay oval, most figured the 31-year old Cal Poly Pomona engineering graduate would have no problem getting a ride for the prestigious race that returns to the dirt for the first time since 1998. After all, in addition to winning the Oval Nationals, Spencer laid claim to his fifth consecutive USAC/CRA Sprint Car championship and was crowned champ of the prestigious All Coast Construction Sprint Car Series at the Ventura Raceway. However, it was not until last week that Wisconsin car owner Bill Ecker called Spencer out of the blue and offered him a ride.
"Bill Ecker just called me," Spencer said with a laugh. "I have never met him and don't even know what he looks like. He said, 'I will see you there Wednesday (for practice) and the car is a black and red #57.' That was the middle of last week. Up until that time I did not have a ride secured."
As Spencer was finding out, getting a Midget ride with a California owner can be a tough proposition.
"I called a couple of other teams (before Ecker called him), but never heard anything back," Spencer sighed. "I did not have anything going. You know, out here in California the Midget deal is tough to find a ride. There are not really many car owners looking to hire a driver. It is hard to find a ride let alone a good one. I was lucky enough that he called me. I am looking forward to it."
The car Spencer will be driving on Thanksgiving night is no slouch. The Spike Chassis/Fontana #57 won as recent as September 15 at Spoon River, Wisconsin in the POWRI Series with Avon, Indiana star Brad Kuhn behind the wheel.
While Spencer is known as a Sprint Car driver, he has done some Midget racing the past few years. He ventures a guess that he has driven in 20 Midget races. With the exception of Ventura's Cory Kruseman, no other driver will have more laps at The PAS than Spencer when the show starts on Thursday. While those laps are in a Sprint Car, Spencer hopes they do give him an advantage over the regular Midget drivers.
"I am trying to be optimistic and consider it that way," said the driver won nine USAC/CRA main events in 2012. "I think with more laps on the track and understanding how the track changes is an advantage," He then added, "But, I know that I am at a big disadvantage to the guys who race Midgets every week. I should not say a big disadvantage, but I have not raced a Midget since the Chili Bowl and the guys who run a Midget every week are in tune and up to speed right away. Luckily we will have a practice on Wednesday to get acclimated to the car. For the laps that I have there, I think I will be able to get up to speed pretty quick."
After Thursday's Turkey Night Grand Prix, Spencer will be off from racing until the Chili Bowl in Oklahoma in January, but he is going to be busy planning his wedding with fiancé Ashley Van Pelt.
"I will relax a little bit and try to plan the wedding," the soon so to be ex-bachelor said. "That (the wedding) will probably be the whole focus in the month of December. We will be looking at venues and for a date. Then it will be time to head to the Chili Bowl and after that there should be some other races coming up and our USAC/CRA opener is in March."
Spencer said his fiancé enjoys the racing aspect of his life.
"She had never really been to a race before she met me," the five-time USAC/CRA champ said. "She enjoys it and pretty much has been with me everywhere this year. She is very supportive. I like that."
Fans can see Spencer and all of the other stars on Thursday when the spectator gates open at 2:00 PM. There will be autograph sessions from 2:30 to 4:30. Cars will then be on the track for wheel packing & hot laps at 4:30 when the autograph sessions end. Qualifying will begin at 6:00. The opening ceremonies will commence at 7:00 PM and the first race is slated for 7:15.
Fans can come out and watch practice for the Turkey Night Grand Prix and the inaugural 1-800LoanMart Street Stock Turkey Bowl for free on Wednesday night, November 21st.
The two nights following the 72 Running of the Turkey Night Grand Prix, The PAS will host the inaugural 1-800LoanMart Street Stock Turkey Bowl with a purse of $22,500. Thus far. the Turkey Bowl has drawn entries from as far away as Iowa (a separate release on the Turkey Bowl will be coming within the next few days).
Advance tickets for the Turkey Night Grand Prix and the 1-800LoanMart Street Stock Turkey Bowl are available 24 hours a day, 7 days a week by calling: 1-800-595-4849. You can also order tickets online at: http://www.perrisautospeedway.com/ or http://pas.tix.com/Schedule.aspx?OrgNum=7
For those who live more than 100-miles away, the race will stream live at the following link for $14.95. http://circletracknetwork.com/. Interested fans can purchase their online ticket beginning Wednesday morning.
The remaining 2012 PAS schedule is listed at the end of this release.
To keep up with all of the latest Perris Auto Speedway news, photos, gossip and receive special offers, sign up at The PAS Facebook site at: http://www.facebook.com/home.php – !/pages/Perris-Auto-Speedway/11387679868
You can also keep up with the latest news and receive special offers from The PAS Twitter site: http://twitter.com/perrisautospdwy.
Perris Auto Speedway wants to thank its corporate sponsors for the 2012 season. 1-800LoanMart, 777 Racecars, Aaron's, Ahern Rentals, All Coast Construction, Amsoil, Ayers Hotel and Spa, Budweiser, Champion Towing, City of Perris, Comfort Inn, Day Construction, Daytona Boat & RV Storage, Frazee Paint, Hoosier Tires, K&N Engineering, P.I.P.E., Pepsi-Cola, Pick-A-Part Auto Salvage, Prolong Super Lubricants, Scott Sales, Snap-on, Soboba Casino, Square H, Swedish Speed, Temecula Valley Pipe & Supply, Trench Shoring, US Foods, Valley Auto Salvage, White Nuckl USA and Zanzabuku Sports Lounge.
Video and DVD productions of all racing events at Perris Auto Speedway are available from Loudpedal Productions. For more information on these productions you can contact them by calling (805) 844-3854, E-mailing mailto:trtruex@gmail.com or you can visit the web site http://www.loudpedalvideo.com/
For more information call The PAS at: (951) 940-0134.
Perris Auto Speedway is located on the Lake Perris Fairgrounds (home of October's Southern California Fair), approximately one hour east of Los Angeles and one hour North of San Diego. To get to the track, take the 215 freeway, exit on the Ramona Expressway and go three miles east to the fairgrounds.
racesatthepas@aol.com is the only authorized Internet address to issue official media news released from The Perris Auto Speedway or Oval Entertainment