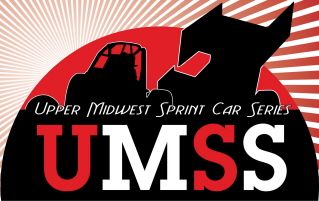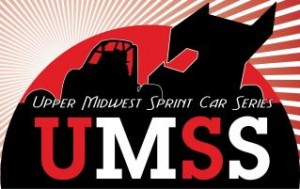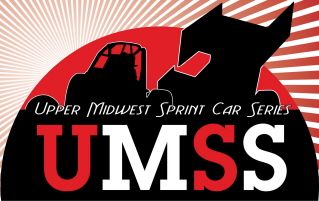 By Greg Parent
Unable to come to an agreement on the right rear tire rule for the planned Minnesota Mafia Point Fund series of races involving the Upper Midwest Sprintcar Series (UMSS) and the Jackson Speedway Touring Series (JSTS) cars, the proposed eleven race series had to be nixed.  The Minnesota Mafia is working on putting together a series of races down in their part of the state while the UMSS is also working on a mini-series of races that are part of their current schedule for some added point fund money.  Both groups will announce their revised plans in separate press releases.
The UMSS contract for their series is a three year deal from 2011-2013 calling for an SC25 Hoosier on the right rear.  The JSTS has adopted the new Hoosier tire for 2013 which basically is a 16-medium or 18-hard.  The UMSS received permission under their contract to allow either tire at the six UMSS races that were part of the original Minnesota Mafia Point Fund deal.  The JSTS was unable to allow either tire at their events.  "We tried to make it work, but we just could not come to an agreement on the tire rule for this series of races," stated UMSS President/CDO Ron Bernhagen.  "We were flexible enough under our contract to try and make it work, but Jackson could not.  I'm disappointed that the UMSS won't be able to participate in the Minnesota Mafia series of races, as the MN Mafia is comprised of a great group of sprint car fans who are working hard to help promote sprint car racing here in Minnesota," continued Bernhagen.  Hopefully in the future, the groups can work together to come up with a more uniform set of rules especially involving tires.
The UMSS tire contract will be up after this season, so drivers and car owners will approve a new tire rule for 2014. "The current UMSS tire contract has worked very well for our drivers and for Hoosier Racing Tire.  With one year left on our contract, I did not want to change it for 2013 unless I could obtain a better deal for our drivers," added Bernhagen.  Since it's inception, one of the guiding principles for the UMSS has been to strive, wherever possible, to save the drivers money and also allow the drivers and car owners to have significant input in the rules process.Fans will still see some great sprint car racing at UMSS events as well as at JSTS events in 2013.  Several drivers should benefit with each group in earning some additional bonus money for the mini-series of races each group will have in place.  The UMSS encourages all sprint car drivers to participate in as many races as possible with each group.  Look for several more exciting announcements from the UMSS in separate press releases.  Fans can follow the 2013 UMSS season on their website at
www.umsprints.com
or their Facebook page.  We also need some cooperation from the weather in order to get the 2013 season underway!