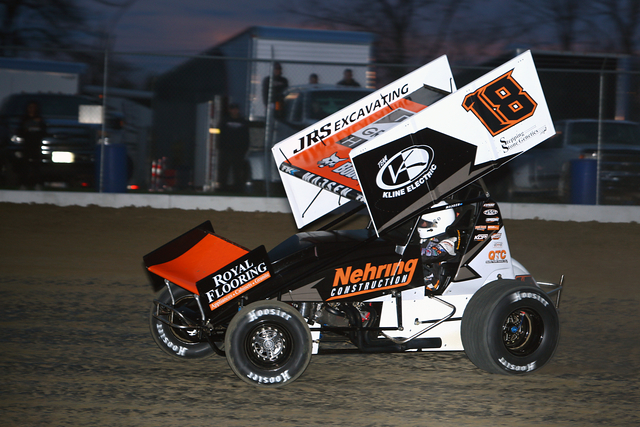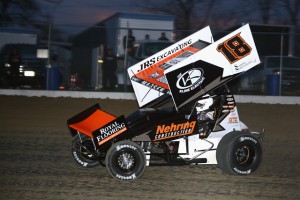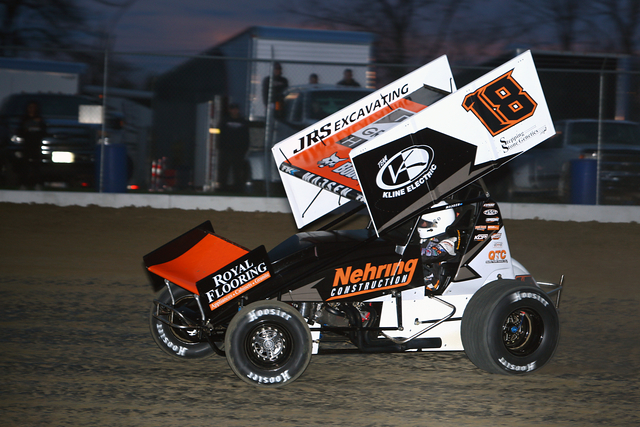 From Peterson Media
With a pesky weather system rolling into the Iowa and South Dakota areas over the Memorial Day Weekend, Ian Madsen's busy weekend got short, as he was only able to get in a night of racing Monday night at the Huset's Speedway.
On what was a very narrow and fast track from the weekend weather, Madsen timed his Nehring Construction/Team Kline Electric/Logan Contractors Supply backed entry in fifth quickest against the 16 drivers that had checked into the pit area for the holiday event.
Heat race action saw the St. Mary's, NSW native line the Greenland Homes/Stepping Stone Genetics/Quality Traffic Control machine up in the second row, and get to the third spot as he made quick work of Lynton Jeffery.
Chasing after Chris Martin, Madsen would settle for third, as he took the transfer spot to the night's feature event.
Lining up in the sixth spot for the feature, Madsen had a very fast, and strong car early, as he moved inside the top five when the green flag dropped.
Climbing into the fourth spot, Madsen and Lucas Wolfe began battling tooth and nail for the third spot as they swapped the position several times.
With just a few laps to go, Madsen got up over the cushion, and lost the handle to his Factory Kahne/Rider Racing Engines/JRS Excavating entry, and made contact with Wolfe, ending his night.
Madsen would be credited with a 14th place finish.
"It was a rough weekend overall," Madsen said. "With rain hampering all weekend, it really made for a fast track on Monday. We were plenty good, and had a good top three going, but the driver got in the way, and wrecked us. I can't thank this team enough for everything, and we will come back next week and try to get better."
Ian and his KCP Racing team would like to thank Nehring Construction, Team Kline Electric, Logan Contractors Supply, Royal Flooring, Greenland Homes of Iowa, Stepping Stone Genetics, Quality Traffic Control, Factory Kahne, Rider Racing Engines, JRS Excavating, Brown and Miller Racing Solutions, Kent Performance, Smith Precision Products, Moose Blocks, Speedway Motors, Watson's Express Transport, and Kustom Concrete Pumping for their support.
2013 BY THE NUMBERS: Starts-29, Wins-6, Top-5's- 11, Top 10's-16
ON TAP: Ian and his KCP Racing team will be in action this Saturday night at the Knoxville Raceway before heading back to the Huset's Speedway on Sunday night.
STAY CONNECTED: To keep up with Ian make sure you follow him on twitter by clicking over to www.twitter.com/IanMadsen. You can also visit the teams website at www.kcpracing.com.