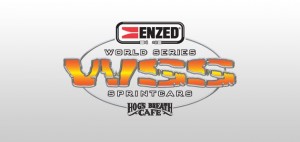 From WSS
World Series Sprintcars is pleased to announce that Australasian hose and fitting service company ENZED will continue its support of Australia's premier Sprintcar series in 2013/14.
The new look and increased professionalism of the World Series Sprintcars for 2012/13 was one of the primary reasons ENZED Total Hose & Fitting Service was attracted to the WSS brand, with an exciting stable of young talent, an increased and  much-improved television package, better big screen coverage for the fans at the track and new mobile live timing technologies, all providing a better experience for both fans and series partners alike.
ENZED and World Series Sprintcars are thrilled to be able to continue their relationship in 2013/14.
"World Series Sprintcars are delighted to be continuing our successful partnership with ENZED for this year's series," said Race Director Shane Collins.

"ENZED have a rich company history and have been a household name in motorsport for many years. With WSS about to launch into its 27th season, it's a partnership that knows what is required to be successful."

"We can't thank ENZED management and staff from all around Australia enough for their support, and we hope they enjoy the fruits of their partnership with WSS for many years to come."
Stay tuned to worldseriessprintcars.com.au for all of the latest news regarding the 27th annual World Series Sprintcars Championship, and be sure to "Like" the World Series Sprintcars Facebook page for all of the latest details and some behind the scenes photos and comments during the season.