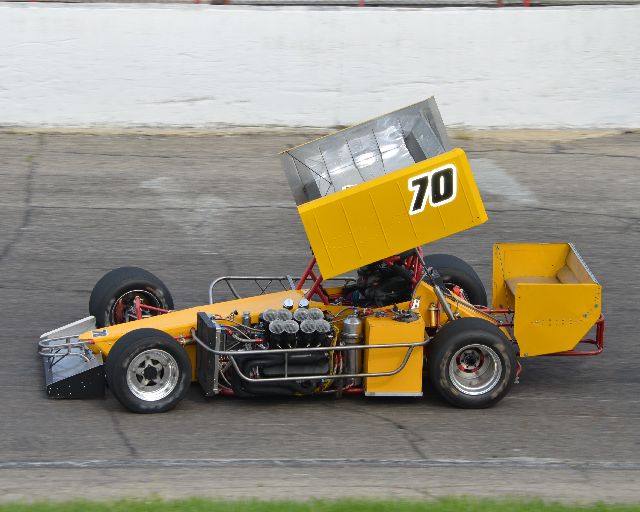 Toledo, OH — (June 10, 2016) — Dave McKnight won the Midwest Super Modified Association feature Friday night at Toledo Speedway. Talon Stephens, Brandon Fisher, Jim Pallet, and Jon Henes rounded out the top five.
During hot laps Zach Gibson was involved in an accident and was transported to a local hospital with back injuries. Gibson's wife Erin posted Zach suffered two crushed vertebrates in his back.
In a separate incident Kevin Shirey got into the wall and debris went into the grandstands and injured one spectator that was transported. The spectator did give a thumbs up to the crowd while leaving the scene. Shirey was also transported and held overnight for observation.