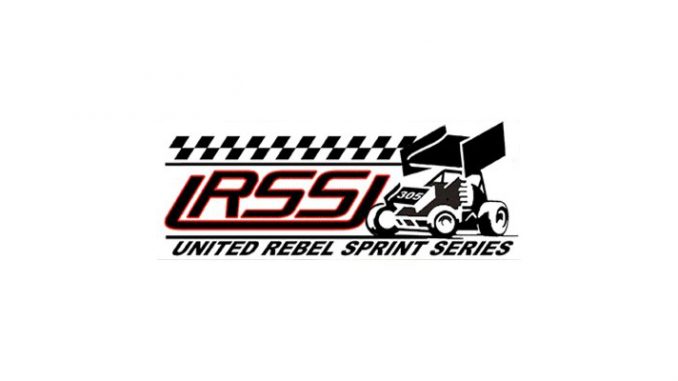 From URSS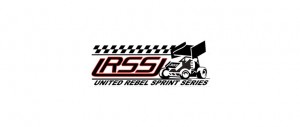 The Eighth Annual Wheatshocker Nationals kicked the 2016 Ellis County Fair with 25 teams checking into the gate to do battle at Rolling Plains Motor Speedway. The two night show draws drivers from Kansas, Nebraska, Colorado, Oklahoma and Texas. It was Dodge City's "Flyin" Brian Herbert grabbing the Preliminary night victory to lock himself into the $2,000.00 to win show.
Koby Walters led the field to the green flag and grabbed the point with Brian Herbert, John Webster, John Carney and Austin Mclean rounding out the top five at the end of lap one. Carney immediately starting working on the third spot moving up to challenge Webster for the position. Three laps into the race Carney had made to the third spot from his eighth place starting spot. Carney soon was in the tire tracks of runner-up Brian Herbert wasting no time grabbing the position on lap four. The caution flag flew for the first time slowing the field and putting Carney on the leader's tail tank.
On the restart, Carney used the high side to make his way by Koby Walters for the lead taking over the spot on lap five. Behind the leader, Walters, Herbert, Werner and Blurton comprised the top five after lap six. Back in the pack, Lance Davis started his run to the front coming from his twentieth starting spot making his way up to the twelfth spot by lap number eight. Davis then caught tenth place Austin Mclean and the pair raced side by side for several laps.
At the half way mark it was still John Carney pacing the field as lapped traffic started to come into play, with Walters, Herbert, Warner and Blurton all stringing their way through the slower traffic. Caution flew once again as Austin Mclean spun to bunch the field up once again. On the restart Carney once again bolted to the lead with Brian Herbert making his way around Koby Walters to take over the runner up spot. Lap sixteen saw Zach Blurton rocket past Walters and Werner to take over the third position. Walters was soon feeling the pressure from Luke Cranston who had methodically worked his up to make his bid to crack into the top five from his fifteenth spot on the grid.
Up front Carney continued to show the way with the laps winding down the caution waved once again for a spinning Austin Mclean to set up and three lap shootout. Carney once again jumped out to the lead with Herbert, Blurton, Werner and Walters in tow. As the white flag was shown to the leaders further back Darren Berry, Keefe Hemel and Lance Davis who had been jockeyed for positions eight through ten. The checkered flag flew as Carney bested the field with Herbert, Blurton, Werner and Walters rounding out the top five. After the race Carney's car failed a post-race inspection and he was disqualified giving the win to Herbert.
The Keizer Aluminum Wheels Hard Charger Award goes to Lance Davis, moving up 11 spots from starting 20th, to finish 9th. Heat Race Winners were John Carney, John Webster and Zach Blurton
Wheatshocker Nationals Preliminary Results – 7/16
Feature — Top Eight Locked into Tonight's Feature
1 Brian Herbert
2 Zach Blurton
3 Jed Werner
4 Koby Walters
5 Luke Cranston
6 Darren Berry
7 Keefe Hemel
8 Lance Davis
9 John Webster
10 Steven Richardson
11 Kaden Taylor
12 Jeff Radcliffe
13 Kris Moore
14 Tracey Hill
15 Austin McLean
16 Ryan Walters
17 Jeremy Huish DNF
18 Nate Berry DNF
19 Mike Peters DNF
20 John Carney DQ
B Feature
1 Steven Richardson
2 Jeremy Huish
3 Darren Berry
4 Jeff Radcliffe
5 Luke Cranston
6 Ryan Walters
7 Nate Berry
8 Tracey Hill
9 Kris Moore
10 Lance Davis
11 Craig Jecha
12 Jordan Randles
13 Kevin Schramek
14 Michael Beckerman
15 Aaron Ploussard