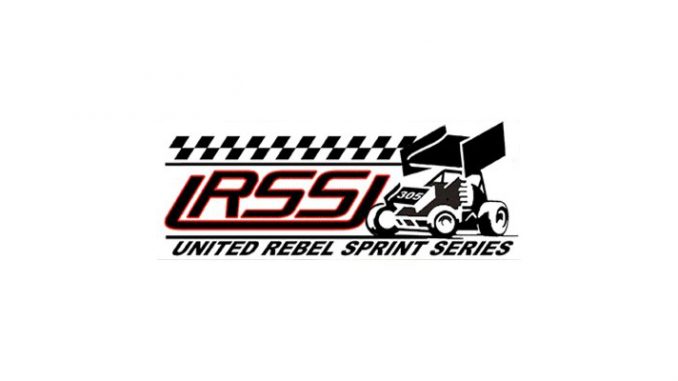 From URSS
After a week off the United Rebel Sprint Series returns to action this weekend as the URSS Myers Engines National Tour will tackle the Belleville Highbanks in Belleville, KS for the second time this year and the Colorado URSS West Region will make their 5th appearance this year at Colorado Motorsports Park in Byers CO.
For the second time in three weeks the National tour will return to the blazing fast Belleville Highbanks for the $1000 to win and $200 to start A main event. Wichita's J.D. Johnson has taken two in a row as he notched his first win during the 2015 Belleville Nationals and then backed it up with another dominating performance during this years event. Four time Belleville winner Luke Cranston, Zach Blurton, Brian Herbert, Jed Werner, and a host of others will be on hand to end Johnson's reign.
Saturday nights action starts at 7:30 and along with the Rebels will be Late Models and Cruisers.
Also on Saturday night at 7pm the URSS West Region will return to action in Colorado, as they make their 5th appearance at ColoradoMotorSportsPark in Byers, CO.
Zach Blurton has taken two feature wins this year at Colorado's newest 3/8 mile dirt track, with Zac Taylor and Justin Medlock splitting the other two. Golden Colorado's Coby Pearce will look to get his first win this year at CMSP, as he claimed a feature in 2015. A lot of drivers will be seeking their first win at CMSP including youngster, Austin McClean, who is proving to be a source to be reckoned with, along veterans Patrick Bourke, Mark Walinder, Scott Cochran and many more.
The action starts at 7pm and is the second night of Ken Schrader weekend as the NASCAR star will vie to win for the $1000 to win Modifieds. Other classes include Sport Mods, Street Stocks and Dwarfs.
For all of your informational needs visit the United Rebel Sprint Series on Facebook or check out the Official URSS website at www.unitedrebelsprintseries.com for schedule updates, rules, race recaps, driver info and much more.