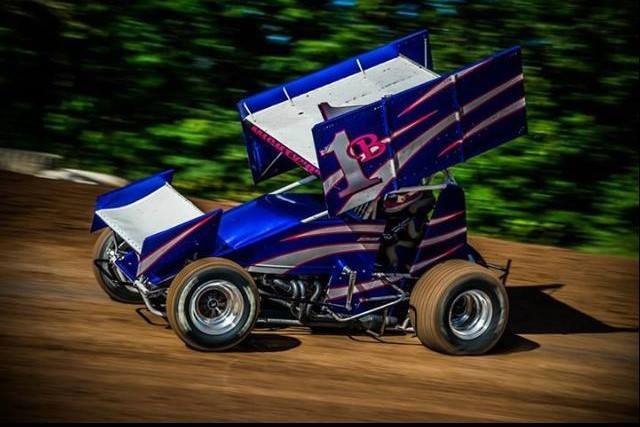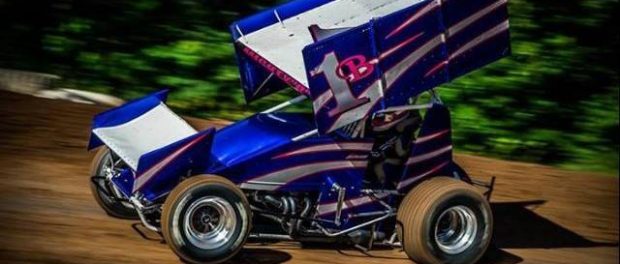 From Ben Deatherage
ANDERSON, Calif. (November 15, 2016) — 2016 would be an incredible season for Chelsea Blevins. The Anderson, California teenager would make regular appearances at Oregon's Cottage Grove Speedway as well as make her long awaited debut in her native state. The BC Motorsports/Ron Peters Cabinets #1B team would also travel to several new tracks during Speedweek Northwest as well several Golden State facilities in the fall.
"Chelsea did such an amazing job for her first year in the 360s," said Lori Blevins, who is the Team Manager and Chelsea's mom, "she was really able to put up some very good runs and impressed everybody."
Blevins would run 360 Sprints fulltime versus last year when she would exclusively compete in the Limited division. She ended the campaign at Cottage Grove fourth in 360 points, managing to win three trophy dashes, and missed out for Rookie of the Year honors by just a few markers. Chelsea also recorded a second place finish in the Interstate Sprint Car Series Triple Crown miniseries while also ending the year's Speedweek Northwest thirteenth in the final table.
Once all of the action had concluded in the Pacific Northwest the team would compete on home turf for once. Visits to Watsonville's Ocean Speedway and Petaluma Speedway would produce back to back thirteenth place finishes. `
She would return with the California Civil War Series on November 5th at the Stockton Dirt Track. Not only was it the biggest track she'd ever visited she would make the appearance on her sixteenth birthday. Although she did not produce the results she would have like she did manage to gain some extremely valuable big track experience.
"She was the only female driver of the whole field. Early on I could tell she was pretty nervous which is unlike her. Brian Crockett came over and really helped her out before the C Main and it made big difference."
With the ending of 2016 and 2017 just around the bend Chelsea Blevins is looking forward to what next year will bring. The initial plan is to not really run anywhere for points and focus on track time. She does plan to make several races at Cottage Grove Speedway, including the Marvin Smith Memorial Grove Classic, as well as much as she can with the California Civil War Series. For the latest news and updates be sure and visit Blevins Racing on Facebook.
"Now that she's sixteen the doors are wide open for where she can race. We're just excited to see what the future holds because Chelsea absolutely loves racing."