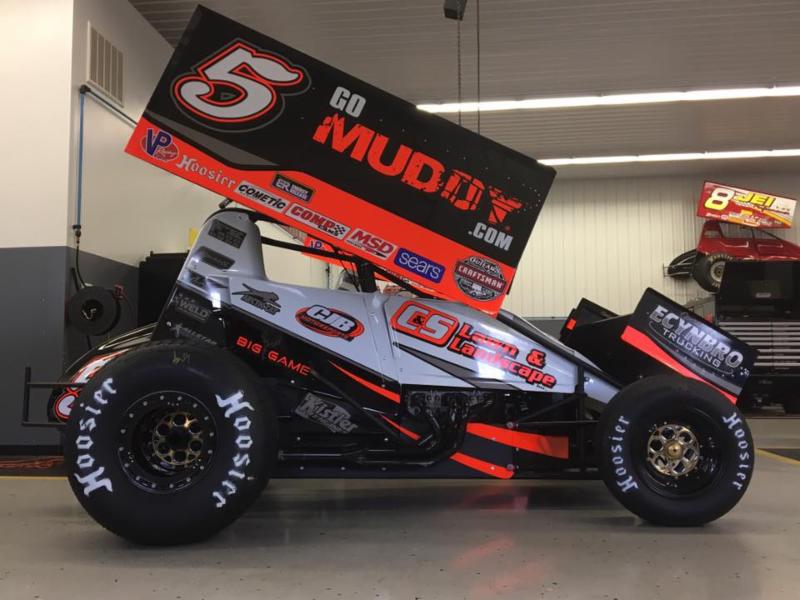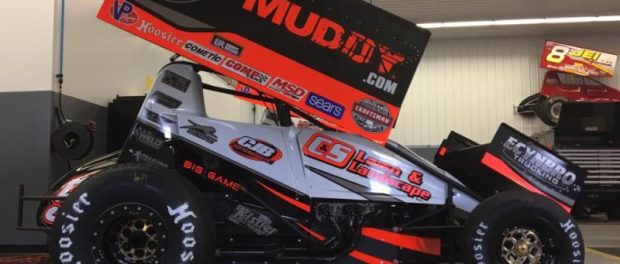 From CJB Motorsports
CARLISLE, PA. (February 9, 2017) – CJB Motorsports came into the 2016 season with a new driver and high expectations. Throughout a ten-month season and thousands of miles, CJB and driver David Gravel proved that the combination was to be a formidable pairing with nine wins, including marquee victories at Lernerville Speedway and Eldora Speedway.
"I think we met and even exceeded our expectations for it being our first year together as a team," said Gravel, driver of the GoMUDDY.com, J.R.C. Transportation Inc., C&S Lawn & Landscape #5. "We started had a couple of bumps early but once the summer months came around, we were really stout. I felt like we were one of the best cars in the country at that point and we won some big races. I'd say we were extremely happy with it."
With a solid (and successful) season under their belts, Gravel and the CJB team look forward to the 2017 season with many of the same goals. Atop the teams list remain victories at the prestigious 5 Hour ENERGY Knoxville Nationals, the Morgan Hughes National Open and the Kings Royal, a double-digit win season and a World of Outlaws Craftsman Sprint Car Series championship.
"Every sprint car has that goal of winning those big races and a championship each year," said Gravel. "We're no different there. I think we are really looking to start off our year better. We don't want to be chasing for much of the season. I think we were 300 some points behind Brad (Sweet) at one point. We don't want that this year. We feel confident, though, that we came come out of the gate better. Barry (Jackson) and I have a year of working together, we're using the same equipment and engines and our guys have put in a ton of work over the winter. I think we'll meet that goal."
Rain washed away racing action at Bubba Raceway Park near Ocala, Fl. last year for the team. They will attempt to begin their season with the Arctic Cat All Star Circuit of Champions as the series sanctions three nights of racing action at the 3/8ths of a mile oval. Gravel previously competed at the track when he was an All Star regular.
"Bubba is a fun place to race," said the native of Watertown, Conn. "You always want to win when you head into a track. This is no different but there will be a bit of readjusting to driving and knocking the rust off. I didn't head down to Australia this year so part of it will be me getting back into the swing of things. I don't think that will take along at all with the amount of detail work Barry and the crew have put in. We have a few nights here with the All Stars to get ready.
I'm looking forward to it for sure."
Once the checkered flag falls in Ocala, the series and CJB Motorsports will head 40 miles down the road to Volusia Speedway Park for the annual DIRTcar Nationals. Five nights of sprint car action await the team at the worlds fastest half mile.