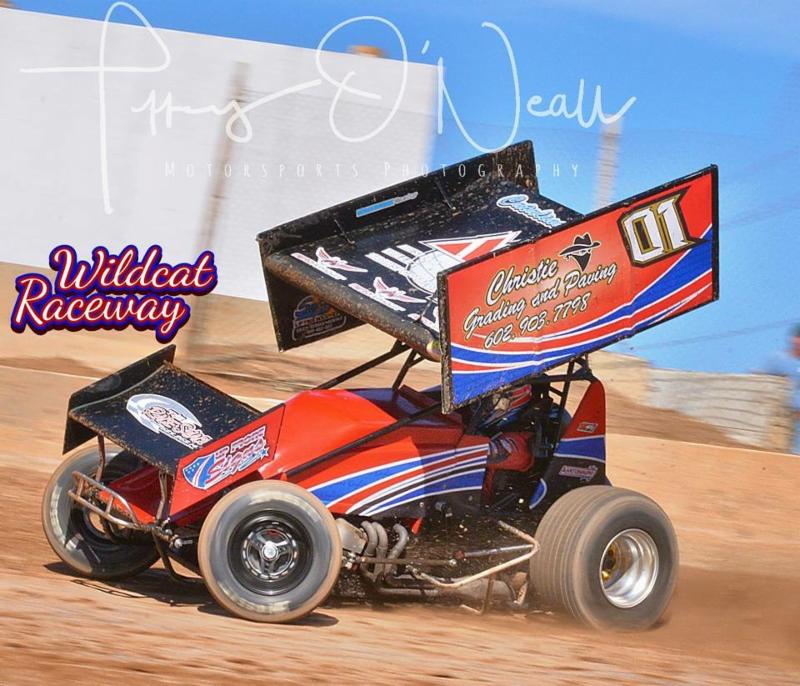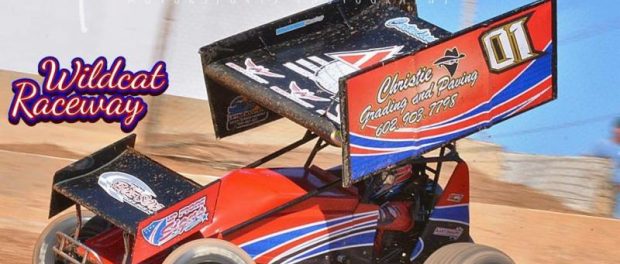 From Inside Line Promotions
TUCSON, Ariz. (February 9, 2017) – Joshua Shipley opened his 2017 campaign by registering his career-best winged sprint car result last Saturday at Wildcat Raceway, where he powered the Alan and Kaylene Verville owned race car to his first-ever top-five finish.
"We've had a lot of great races when we were in contention to win, but our finishes haven't shown it," Shipley said. "We finally had a solid finish and that was the No. 1 goal of the weekend."
The event began with Shipley advancing from fifth to fourth place in a heat race on the tricky track during the afternoon event in the desert.
"We were a victim of circumstance with the race track being so dry and one lane," he said. "The car was pretty good, but there wasn't much you could do. Me, Alan and Kaylene put together a good game plan for the main event to get to the front faster because we knew the track would take rubber."
Shipley started the 20-lap main event on the outside of the fourth row because of his heat race result.
"The start was everything because track position was crucial, but you didn't want to burn your tires up," he said. "Do you push hard early or do you conserve a little? I waited until about halfway to make a hard charge and by that time it was too late."
Shipley quickly maneuvered into the top five before dropping two positions midway through the feature.
"Jesse Baker went to the outside and made it stick," he said. "When we went down to the next corner he pulled down in front of me. I tried to miss him because I thought he was going to spin and I lost another position because I got out of the groove. The time it took to get the two positions back really ended our race."
Shipley rebounded in the late stage of the main event as he rallied for a fourth-place result.
"I really needed a caution with about five laps to go," he said. "I was gaining on third place, but I ran out of laps. I learned a lot of things about driving on a dry-slick track. A lot of things clicked. I feel like our performance the last half of the race was how it should have been the whole race. We were really happy with the performance because a lot of things I've been needing to learn I learned and it was the best finish with this team."
Shipley will return to action Feb. 17-18 at Wildcat Raceway.