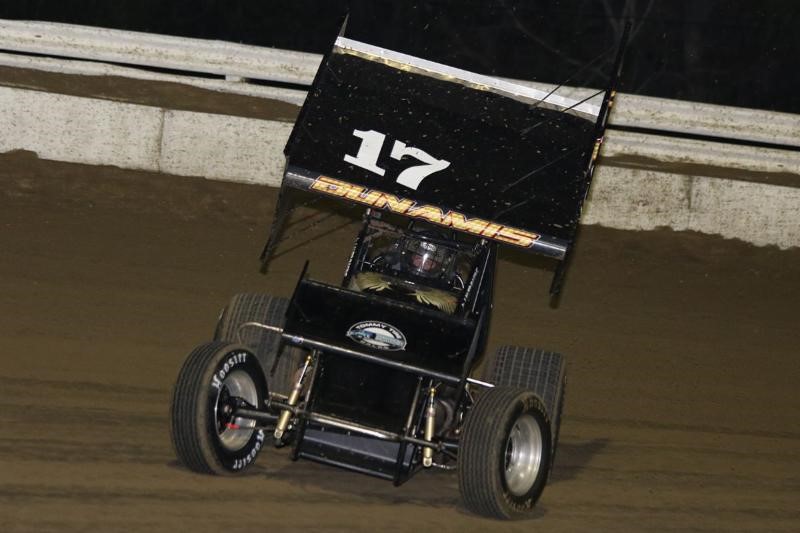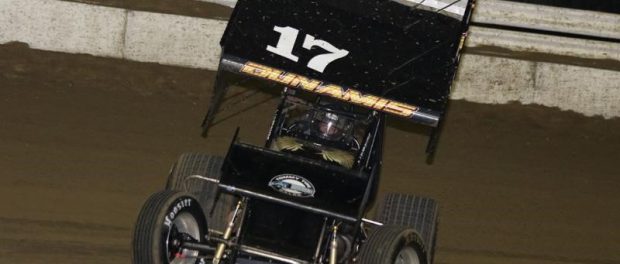 From Inside Line Promotions
OCALA, Fla. (February 13, 2017) – Caleb Helms is pleased with the way his season started last weekend during the Bubba Army Winter Nationals.
"Out of the box we were pretty good and this is the most prepared we've been," he said. "I want to attribute that to my guys' hard work. My dad, grandpa, Andy Potter, Tony Siferd and Cody Wilson worked hard all winter. It's nice to be so prepared and clean and organized. Also, I owe a big thanks to my wife for her continued support."
Helms kicked off the 2017 campaign last Thursday during the first night of the three-day Arctic Cat All Star Circuit of Champions event at Bubba Raceway Park. He qualified 22nd quickest overall and seventh in his group, which lined him up on the inside of the fourth row for a heat race.
"Qualifying wasn't very good, but in the heat race I got around one guy and caught Tony (Stewart)," he said. "I was running low and ended up moving up the track halfway through. I made some ground on him the last two laps and was able to carry it around him on the outside of turn four to make the pass on the last lap."
Helms earned the fifth-and-final lock-in position to the main event thanks to the last-lap pass. That lined him up 19th in the main event.
"We fell back to the back because I had a really bad start," he said. "I pushed up the track and got freight trained, but we made up a lot of ground toward the end to get back to around where we started."
Helms ended 18th before he returned to the unique oval on Friday for Round 2. He qualified ninth quickest overall and third in his group, which started him on the outside of the front row for a heat race.
"I got the lead on the start and led every lap," he said. "That was great to get a heat win and lock into the dash. I think we went the wrong direction with the setup for the dash and tightened it up too much. We fell back two spots in the dash to fifth and then to 15th in the A Main. The track was tricky and stayed wetter than we anticipated."
Helms battled for a top 10 throughout most of the main event before he capped the night 15th.
The weekend concluded on Saturday when Helms timed in 31st quickest overall and seventh in his group. He placed sixth in a heat race to miss locking into the main event by only one position.
"I didn't lay down a good lap and we were in a tough heat so that set us back," he said. "We still made it out of the B Main and had good speed. I ended up starting seventh in the B Main because a couple of cars dropped out so that helped us out."
Helms charged to a fourth-place result in the consolation race to garner a transfer into the main event. He started last and picked up a handful of positions to finish 19th.
"I don't think there was a lot of passing," he said. "It's tough starting back there and getting a good rhythm. At the end of the race we had faster times than a lot of cars. We got the car a little too tight and we know what we need to do to be better. That's a good place to be when you have speed and you know how to get the car better."
Helms returns to action this Wednesday through Sunday at Volusia Speedway Park in Barberville, Fla., at the DIRTcar Nationals with the Arctic Cat All Star Circuit of Champions and World of Outlaws Craftsman Sprint Car Series.