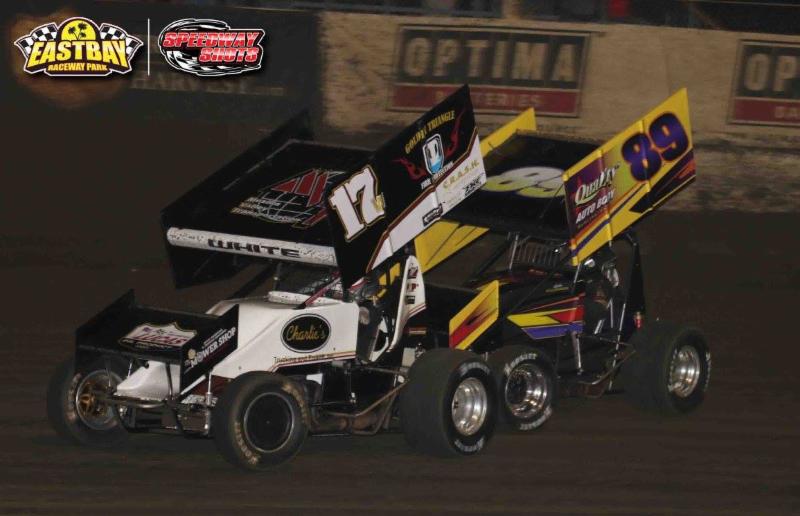 From Inside Line Promotions
TAMPA, Fla. (February 28, 2017) – Harli White was on point last weekend during the 16th annual Ronald Laney Memorial King of the 360s hosted by East Bay Raceway Park.
White kicked off the season at the ASCS Southern Outlaw Sprints tripleheader, which began on Thursday when White won a heat race after starting from the pole position. That locked her into the 14th starting position in the main event.
"We had a great start to the night and were running around where we started in the main event when we made contact with another driver," she said. "We kept going, but it damaged the front end and a few laps later it broke so we had a DNF."
White, who was credited with an 18th-place finish, returned to the oval on Friday for Round 2. She maneuvered from fourth to second place in a heat race to miss advancing into the feature redraw by only one position. That lined her up on the inside of the fifth row for the 25-lap main event.
"The track began taking rubber in the B Mains so there wasn't much passing in the main event," she said. "Everyone got in line and pretty much ran where they started. We were able to pick up one position and finish eighth. It was great to earn a top 10 during our first weekend of the season, especially when there were 60 other drivers battling it out."
White ranked eighth in event points following the two preliminary nights, which was only two positions shy of locking into Saturday's feature redraw. However, White won a heat race from the pole on Saturday to advance into the 40-lap main event.
"We got a great start and were into the top five within the first three or four laps," she said. "We advanced into third place a few laps later and ran there for a while, but I could tell the engine was laying down. We faded to fifth before a red flag came out with nine laps remaining and as soon as I stopped the engine died and the temperature gauge was pegged. It stinks that we were that close and had a failure that was out of control."