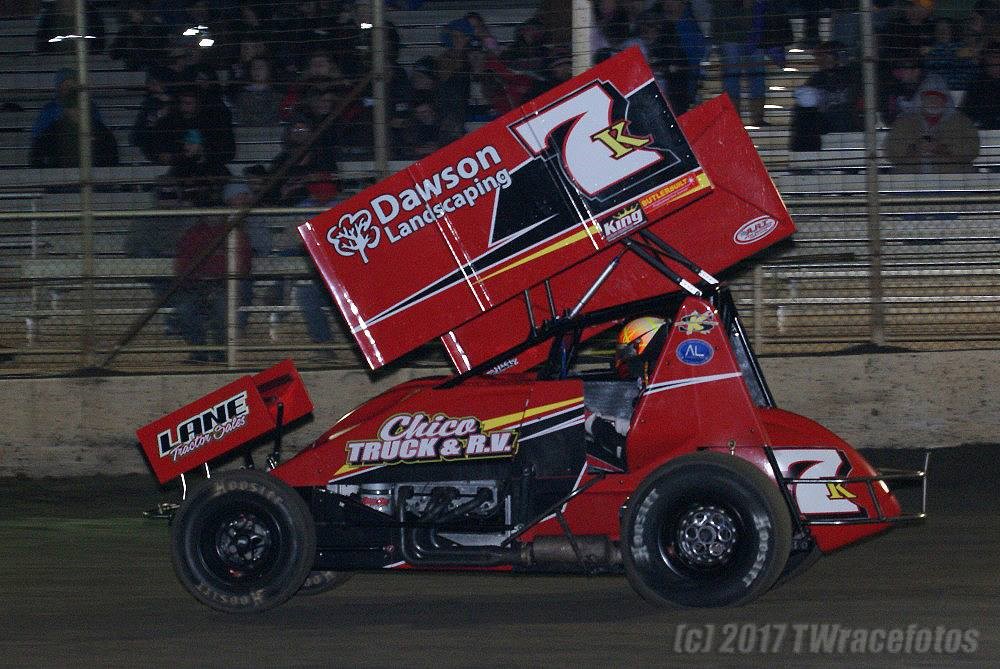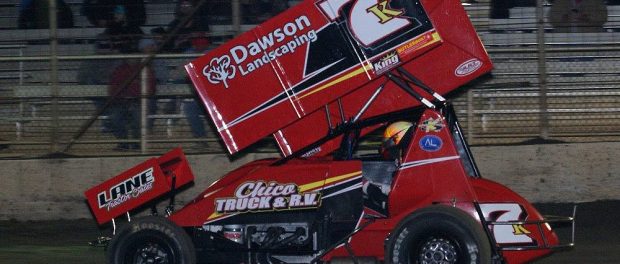 From Petersen Media
Quickly getting back to action after last week's season opener, Kenny Allen would have a bit of an up down night at Silver Dollar Speedway as he ended up with a 15th place finish.
"We had good speed again, but the driver made some mistakes in the feature and it cost us," Kenny Allen said.
Battling a shifter cable issue in hot laps, Allen would get his first look at the Silver Dollar Speedway during time trials where he would time the Chico Truck and RV/Dawson Landscaping/Lane Tractor Sales backed No. 7k in 10th quickest.
In a loaded heat race, the Chico, CA driver would find himself battling with the likes of Kyle Hirst and Willie Croft in a battle up front. Holding both drivers off for a few laps, Allen would end up finishing in the third position.
Finding himself in the sixth row of the 25-lap 'A' Main event, Allen would get off to a slow start on an extremely slick Silver Dollar Speedway racing surface. Getting comfortable after a couple of laps, Allen would come alive and begin working his way towards the top five.
Using the high side of the speedway, Allen flirted with danger lap after lap, though he would work his way up to the sixth spot. Running sixth, Allen would have some trouble in turn three late in the race as he would hang his right-rear over the edge of the speedway and fall back drastically.
Able to get his machine gathered up, Allen would end his night with a 15th place finish.
"The night definitely could have gone better, but I just need to calm down and focus on limiting my mistakes," Allen said. "I have to thank everyone who helps us out, and now we look forward to another weekend in Chico."
Kenny Allen would like to thank Chico Truck and RV, Dawson Landscaping, and Lane Tractor Sales for their support in 2017.