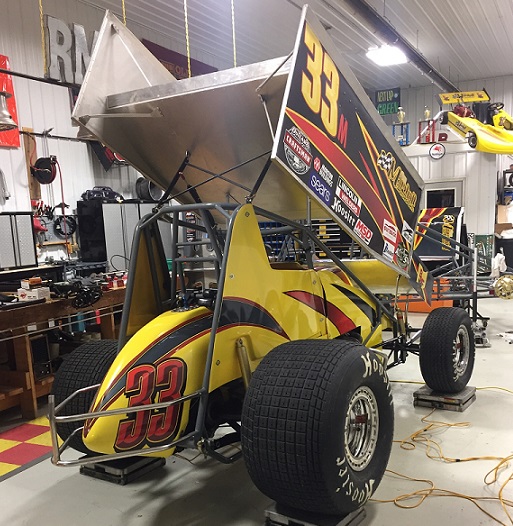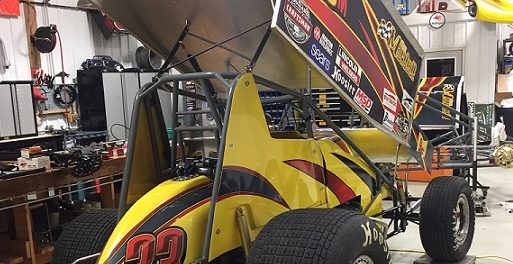 From Fully Injected Motorsports:
ELIDA, Oh. (March 20, 2017) – For the first time in 2017, "Mad Max" Stambaugh will pilot the Ray Marshall Motorsports No. 33M, set to enter competition at the Attica Raceway Park in Attica, Ohio, during the facility's first event of the season on Friday, March 24.
The 2017 Arctic Cat All Star Circuit of Champions Rookie of the Year contender will use his Attica visit as a test session, hoping to shake down the familiar Marshall Motorsports/Buckeye Machine and Fabricators/Fastenal of Kenton/No. 33M before the Arctic Cat All Stars visit the home of Ohio's Finest Racing on Saturday, April 15.
"We're excited to get things going," Stambaugh explained, the former two-time NRA Sprint Invaders championship runner-up. "We've been doing a lot of work in the shop getting everything ready for the season. We haven't put together an exact schedule of races outside of our All Star commitments, but this weekend is a great chance for us to get to the track and make sure everything is where it needs to be."
Max Stambaugh will enter the upcoming weekend with three starts to his credit thus far in 2017, with all three occurring during Arctic Cat All Star competition at the Bubba Raceway Park in Ocala, Florida. "Mad Max" launched his rookie campaign with "America's Series" with two main event starts, finishing 19th and 20th amongst a field of nearly 40 entries.
"I can't thank Ray Marshall and the entire team enough for this opportunity," Stambaugh said. "We have everything necessary to be successful. They provide me with great equipment, so I plan to take full advantage of that and get us up front. I'm excited to get back to the track."
Fans can keep up with Max Stambaugh during his entire campaign right here at www.fullyinjected.com, as well as at www.maxstambaugh.com. Follow "Mad Max" on all of the available social media networks including Twitter: @MaxStambaugh5 and Facebook. Those seeking additional information regarding Ray Marshall Motorsports should visit the team live on the Web at www.raymarshallmotorsports.com.