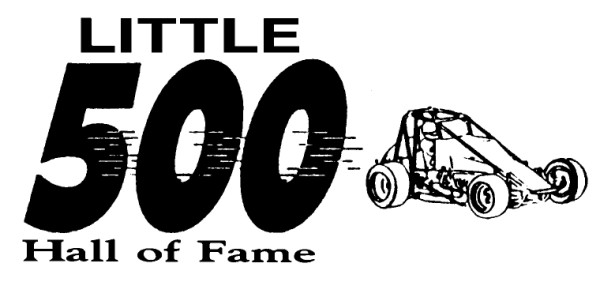 From David Sink
ANDERSON, Ind. (May 22, 2017) – The Little 500 Hall of Fame today announced that IMPACT Racing will be the official helmet sponsor of the Little 500 Hall of Fame for the third consecutive year.
IMPACT Racing has provided helmets to the Little 500 Hall of Fame for its benefit raffle and future permanent display the previous two years. Each year the entire Pay Less Little 500 presented by UAW-GM starting field autographs each helmet. One helmet is raffled off while the other is saved for a future permanent display the Little 500 Hall of Fame is working towards.
"We are extremely grateful for the generosity IMPACT Racing has shown with its support of the Little 500 Hall of Fame the past three years" explained Little 500 Hall of Fame President David Sink. "We are a non-profit organization with the purpose of promoting the Little 500 and honoring individuals for past accomplishments in the race. In reality, if it wasn't for businesses like IMPACT Racing and what they do for us, the Little 500 Hall of Fame wouldn't be able to do what we do. I would encourage anybody in the racing industry needing top-of-the-line safety equipment to support IMPACT Racing since they give back to the sport in several capacities" concluded Sink.
Impact (now owned by MasterCraft Safety) offers a full complement of industry leading safety equipment, from SNELL certified helmets to fire-resistant Nomex driving suits and Nomex underwear. In December of 2010, Robbie Pierce, CEO of MasterCraft Safety and a racer in the SCORE desert racing series, purchased Impact and took over the reins. Since then, Pierce has tirelessly worked to infuse his aerospace know-how and racing experience into the products and company. Impact's line of helmets, driving and crew suits, drag parachutes, window nets, and race restraints are all made in the United States in their manufacturing facility strategically located in the heart of Gasoline Alley in Indiana, just ten minutes from Indianapolis Motor Speedway.
The 69th Pay Less Little 500 presented by UAW-GM will be held at Anderson Speedway on Saturday May 27. The 500-lap asphalt sprint car race is one of the most popular short-track events in the entire country as evidence of record crowds the past few seasons. This year's event will feature former NASCAR stars Ken Schrader and Tony Stewart. The 28th annual Little 500 Induction Ceremony will take place the afternoon of the race at Anderson Speedway.
For more information on IMPACT Racing and its various products please visit www.impactraceproducts.com