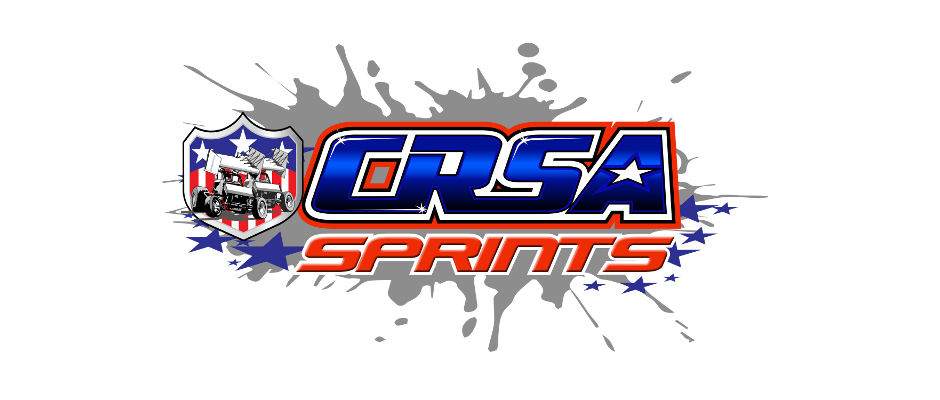 Ed Kochersberger
On Saturday night the scene was nearly perfect at one of the most picturesque venues on the CRSA Sprint Tour. Woodhull Raceway, know as New York's Toughest Bullring, became a primary mission of 23 CRSA competitors that included Pine Bush New York's Tyler Boniface.

 
The evening was especially important for the CRSA Sprint Tour presented by Super Gen Products with Champion Power Equipment. Mr. Paul Cole, series title marketing partner, was on hand with his Super Gen Products Hauler and an inventory of generators.

 

These generators would only add to the excitement for fans and teams throughout the evening of racing. Four of these generators would be given away to race teams throughout the field.

 

The fifth generator would go to a lucky race fan in the stands.

 
Defending series champion, Kyle Smith, and Emily VanInwegen lead the field to the green flag for the start of the 25 lap A-main event. It would not take very long to find out who would have their cars handling best to make moves on the bottom of the 1/3 mile high banked paper clip facility. Highland Lake New Jersey's Geoff Quackenbush, in his Quackenbush Water Systems 25 car, would begin his pursuit to the front early and continue to the finish. He seemed to make his car work very well around the lowest part of the speedways tight corners. Altamont New York's Jeff Trombley, in the 3A Warren's Auto Body ride, was another driver that would make it possible to pass cars and hold track position with the lower racing line.

 
Tyler Boniface, in the 77D Profab car, would become the class of the field. He wrestled the lead away well before the halfway point of the event and would never look back. His biggest challenge would come in the form of restarts. There were numerous spins that would bring out caution flags.

 

Eddie Strada drew a yellow with the second of two spins. He skillfully recovered his first complete spin in turn number four to keep the race under green flag conditions. Other yellows were brought out by Dave Fletcher (53 Wings for Cystic Fibrosis car), Tyler Cartier (23 Cartier Motorsports car), and Dale Schweinkart (78 Auto Barn car).

 
Boniface was able to maintain his restart prowess by fending off consistent and committed challenges from Jeff Trombley and Geoff Quackenbush. Trombley had the best runs going into turn one on the restarts. But he could never gather enough momentum along the bottom to start and complete a pass.

 
This was Boniface's first win in a sprint car and his first win on the highbanks of Woodhull Raceway.

 
"This place is incredible. It's the first time I have ever been here. It was super racy though. I had a ton of fun out there. This track is a bit more racy. Any chance we get to race, no matter where we are at, just get to have as much fun as we can and do the best that we can."
The CRSA Sprint Tour presented by Super Gen Products with Champion Power Equipment will not be racing at Penn Can next Friday, June 16th. Negotiations are ongoing to reschedule this event at a later date. The next race on the schedule will be at the Utica Rome Speedway in Vernon, New York on Sunday June 18th. Fans can check out more on the CRSA Sprint Tour by going to

crsasprints.com

.

 
Capital Region Sprintcar Agency
Woodhull Raceway
Woodhull, NY
Saturday June 10, 2017
Heat Race #1 (8 Laps): 1. 1Q-Thomas Radivoy, [2]; 2. 77D-Tyler Boniface, [6]; 3. 17-Kyle Smith, [5]; 4. 98T-Tyler Jashembowski, [4]; 5. 41Z-Jared Zionkowski, [7]; 6. 78-Dale Schweikert, [8]; 7. 91-Dan Hennessy, [1]; 8. 25W-Dana Wagner, [3]
Heat Race #2 (8 Laps): 1. 45-David Ferguson, [1]; 2. 3A-Jeff Trombley, [2]; 3. 1-Eddie Strada, [4]; 4. 19EM-Emily VanInwegen, [3]; 5. 29-Dalton Herrick, [5]; 6. 07-Brett Jaycox, [7]; 7. 23-Tyler Cartier, [6]; 8. 53-Thomas Fletcher, [8]
Heat Race #3 (8 Laps): 1. 19-Tylor Cochran, [1]; 2. 25-Geoff Quackenbush, [5]; 3. 14P-Sydney Prince, [2]; 4. 83-Dustin Purdy, [7]; 5. 1R-Christian Rumsey, [6]; 6. 410-Jerry Sehn, [4]; 7. 78S-Dakota Schweikert, [3]
Ted White Trucking Dash (4 Laps): 1. 29-Dalton Herrick, [2]; 2. 41Z-Jared Zionkowski, [1]; 3. 78-Dale Schweikert, [4]; 4. 1R-Christian Rumsey, [3]; 5. 07-Brett Jaycox, [5]; 6. 410-Jerry Sehn, [6]
A-Main (25 Laps): 1. 77D-Tyler Boniface, [4]; 2. 3A-Jeff Trombley, [5]; 3. 25-Geoff Quackenbush, [8]; 4. 17-Kyle Smith, [1]; 5. 07-Brett Jaycox, [17]; 6. 1Q-Thomas Radivoy, [6]; 7. 91-Dan Hennessy, [19]; 8. 83-Dustin Purdy, [9]; 9. 1R-Christian Rumsey, [15]; 10. 29-Dalton Herrick, [14]; 11. 19-Tylor Cochran, [3]; 12. 25W-Dana Wagner, [22]; 13. 41Z-Jared Zionkowski, [13]; 14. 410-Jerry Sehn, [18]; 15. 19EM-Emily VanInwegen, [2]; 16. 23-Tyler Cartier, [20]; 17. 1-Eddie Strada, [12]; 18. 98T-Tyler Jashembowski, [11]; 19. 53-Thomas Fletcher, [23]; 20. (DNF) 78S-Dakota Schweikert, [21]; 21. (DNF) 78-Dale Schweikert, [16]; 22. (DNF) 45-David Ferguson, [7]; 23. (DNF) 14P-Sydney Prince, [10]