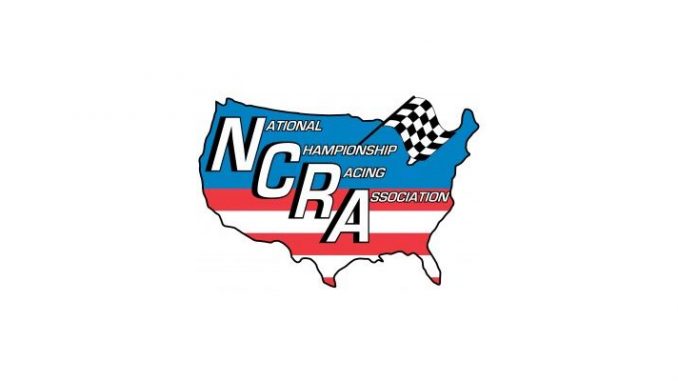 From David Smith, Jr.
PARK CITY, Ks. (June 13, 2017) – The National Championship Racing Association of Park City, Kansas presented by Precise Racing Products sprint car division will be back in action this coming Sunday night as the tour will celebrate Father's Day with the annual running of the "Bill Hall Memorial" at 81 Speedway in Park City.
Defending tour champion Don Droud, Jr. sits atop the current point standings after two events and holds a twenty-point lead over former two-time and defending champion Jeremy Campbell. Jon Freeman sits just thirty points out of the point lead in third while Norman, Oklahoma driver Danny Jennings is just forty points out of the lead and fourth in the standings. Jennings has announced his intentions on competing full-time with the series sprint car division in 2017 and looking to become the first Oklahoma based sprint car champion with NCRA since 1995.
Nebraska's Ryan Roberts, Forrest Southerland, Jeff Stasa, Jason Martin, Joe Wood, Jr. and Wayne Johnson round out the top ten. Wood picked up the season-opening victory back on May 20th while Martin found victory lane this past Saturday night (June 10) at Junction Motor Speedway in McCool Junction, Nebraska.
Gates will open at 5:00 PM with race time slate for a 7:00 PM start time. Grandstand general admission tickets are just $20 for adults, free for children ages eleven and under when accompanied by an adult. All pit passes are just $30.
81 Speedway is located north of Wichita on I-135 to exit 16, then 0.7 mile west on 77th street in Park City. For more race information contact the speedway office (316) 755-1781 and get daily updates by accessing their official facebook page: Race 81 Speedway and don't forget to check out their new website www.race81speedway.com.
The 2017 race season will be the 28th consecutive for the National Championship Racing Association sprint car division and this Sunday's event at 81 Speedway the third point race for the year. More information on the series can be found on their official website www.racencra.com and their facebook page: NCRA Racing Series.
Current NCRA Sprint Car Point Standings (June 10):
1) Don Droud, Jr., 550, 2) Jeremy Campbell 530, 3) Jon Freeman 520, 4) Danny Jennings 510, 5) Ryan Roberts 480, 6) Forrest Southerland 460, 7) Jeff Stasa 370, 8) Jason Martin 300, 9) Joe Wood, Jr. and Wayne Johnson 295