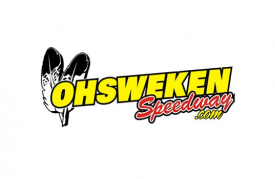 From Clayton Johns
OHSWEKEN, Ont. (August 4, 20170 – Tonight's scheduled Lucas Oil Night at the Races featuring the Lucas Oil Empire Super Sprints at Ohsweken Speedway has officially been cancelled due to heavy afternoon rain and a forecast to continue throughout the rest of the day.
Due to schedule constraints, Ohsweken Speedway is unable to reschedule a visit for the Empire Super Sprints in 2017. The ESS, however, will be a part of the 13th annual Canadian Sprint Car Nationals on September 15-16. The events for the remainder of Ohsweken's weekly racing divisions will not be made up.
Racing resumes at Ohsweken next week on Friday, August 11 on Renway Energy Halloween in August night featuring the 42-lap Art Hill Memorial for the HRW Automotive Mini Stocks. The Kool Kidz-Corr/Pak 360 Sprints Cars, Strickland's GMC Crate Sprint Cars, Middleport Mechanical Thunder Stocks and Gale's Auto Aftermarket Bombers are all on the schedule as well. Race time is 7:30pm and adult admission is just $14.
Ohsweken hosts its next major event on Thursday, August 24 in the Triple Crown Showdown presented by Townline Variety and Stoneridge Specialty Insurance. The Super DIRTcar Series Big-Block Modifieds, the Kool Kidz-Corr/Pak 360 Sprints and Go Nuclear Late Model Series will all be in action. Any driver who can pull off a perfect trifecta and win all three Features on the same night will score a $25,000 bonus.
For a full schedule of events and additional event information, visit www.ohswekenspeedway.com.