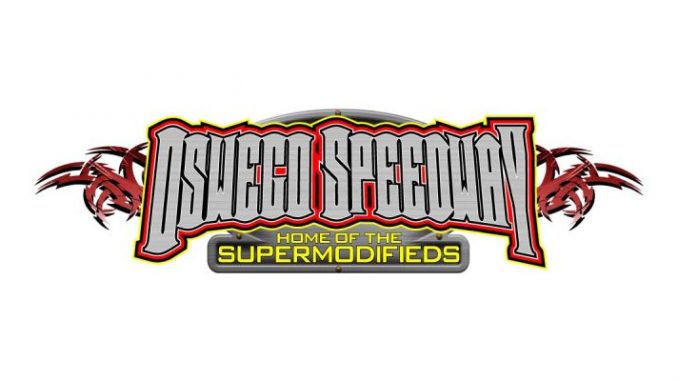 From Oswego Speedway
OSWEGO, NY (August 15, 2017) – Amidst all of the excitement, festivities and on track action taking place throughout Budwesier International Classic Weekend 2017 at Oswego Speedway will be a special Cornhole Board Raffle to benefit Serese Shampine Marotta and the 'Families Fighting Flu' Foundation.
The daughter of Supermodified legend Jim Shampine, Marotta lost her son to the flu several years ago and since then, herself and her husband Joe, have spent a great deal of time spreading the word about the seriousness of the epidemic and have also joined as members of Families Fighting Flu.
Families Fighting Flu is a nonprofit, 501(c)(3) volunteer-based advocacy organization dedicated to protecting the lives of children. The organization includes families whose children have suffered serious medical complications or died from influenza, as well as other advocates and health care practitioners committed to flu prevention. In honor of these children, Families Fighting Flu works to increase awareness about the seriousness of the disease and to reduce the number of childhood hospitalizations and deaths caused by the flu each year by increasing vaccination rates.
Several cornhole boards have been built by sponsors Tom Salvador and John Proctor in a joint effort with the speedway, and one of those boards features Shampine's legendary paint scheme and 'eight ball,' which will be raffled off by the end of the weekend. All of the money will go to the Families Fighting Flu organization.
"As a huge fan of Jimmy Shampine growing up, I feel it's important we do things like this to keep his legacy going," Salvador said. "After 35 years the impact he left on the fans and this race track is still felt. That we can remember him and raise some money for a charity so important to his daughter Serese is a truly wonderful thing."
Tickets for the cornhole board raffle will be available beginning this week at the track's novelty stand, while the winner will be announced on Sunday of Classic Weekend. A cornhole tournament will also take place in the pit area on Classic Friday during the Party in the Pits, with more details expected to be announced. The tournament will also benefit the charity. Purchase prices are either $5 for one ticket or 3 tickets for $10. Should you have any questions, contact speedway public relations director Camden Proud for more information by emailing cproud@oswegospeedway.com.
Budweiser International Classic Weekend at Oswego Speedway will get underway on Friday, September 1 when Central NY Chevy Dealers presents Classic Qualifying Night for the Novelis Supermodifieds and Pathfinder Bank SBS. The 150-lap NASCAR Whelen Modified Tour 'Toyota Mod Classic' presented by McDonald's will take place on Saturday, September 2 along with the ISMA Supernationals, while the Bud Light Classic 75 for the Small Block Supers and Budweiser International Classic 200 for the Supermodifieds will take place on Sunday, September 3. Tickets can be purchased by stopping at the speedway box office or phoning a speedway representative at (315)-342-0646.
The next on track event for the speedway will take place this Saturday, August 19 when CNY CPR and Bosco's presents $5 Fan Appreciation Track Championship Night at the 'Steel Palace.' Racing will include championship events for the Novelis Supermodifieds and Pathfinder Bank SBS plus a driver autograph session to kickoff the evening's festivities. Kids 16 and under will be admitted free with a paid adult.
For more information on Oswego Speedway, be sure to visit online at OswegoSpeedway.com, you can also FOLLOW on Twitter @OswegoSpeedway or LIKE on Facebook at Facebook.com/OswegoSpeedway.