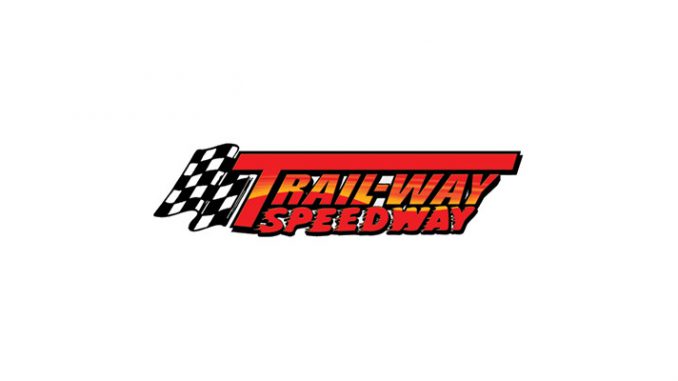 By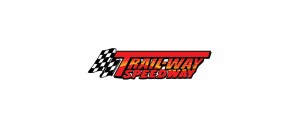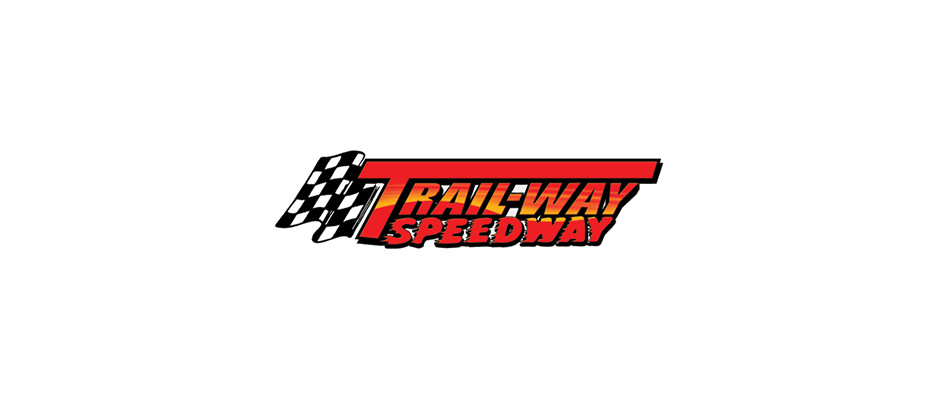 Kalida Landis
HANOVER, PA (8/27/2017) – Phoenixville's Brian Montieth took home all the marbles in Sunday night's Second Annual Armin Hostetter Memorial for 410 sprint cars at Trail-Way Speedway.
In addition to claiming the $3,500 top prize, Montieth also won the Beer Hill Gang's $350 bonus as the event's hard charger and the $1,000 bonus for winning the Lincoln/Susquehanna/Trail-Way tri-track "Shootout" for 410 sprint cars, a total of $4,850 in prize money for the night.
"I didn't see this place 'til a little while ago," said Montieth upon exiting the Jerry Parrish owned Premier Auto Works/Auto Locator/Beer Hill Gang #21 in victory lane, "and it's a racey little place."
It was Montieth's second-ever run at Trail-Way, finishing one position better than his runner-up finish to Brent Marks last year.
Young upstart Landon Myers of York drew the pole for the 29-lap event run in memory of the late Bob Weikert, and led the first eight laps before third-starting Danny Dietrich took the lead on lap nine. Montieth, who started sixth, drove under Myers for second on lap ten and quickly closed on Dietrich as they raced through heavy lapped traffic.
Montieth then drove around both a lapped car and low-riding Dietrich to take the lead in turns three and four of lap 13, and led the rest of the way for his first career Trail-Way win.
"It's a lot of fun here, and it's easy to drive when the car is right," said Montieth, "It's a lot of fun here."
Dietrich settled for second, with Lucas Wolfe third, Myers holding on for fourth, and Dwayne Gutshall fifth. They were the only five cars on lead lap at the end of the non-stop event.
Sixth through tenth were Cory Haas, Zach Euculano, Gerard McIntyre, Jr., Dwight Leppo, and Glenndon Forsythe.
The entire night was caution-free for the super sprints, with McIntyre, Forsythe, and Dietrich winning the qualifying events for the 19 cars in attendance. McIntyre's heat win established a new 10-lap track record of 2 minutes, 17.75 seconds, breaking the old track record held by Fred Rahmer (2:18.96). Two of the three heats were faster than the previous track record.
With the win, Montieth also claimed the Lincoln/Susquehanna/Trail-Way tri-track "Shootout," with Cory Haas, Glenndon Forsythe, and Kyle Moody finishing second through fourth in the three-track series.
Bradley Weber withstood heavy late-race pressure from Tyler Walton to win the 20-lap 600cc micro-sprint feature. Garrett Bard, Kameron Morral and Zane Rudisill completed the top five.
Weber started sixth and grabbed the lead from polesitter and race-long leader Jim Radney on lap six and led the rest of the way. Walton moved into second when Radney dropped from the field on lap eight, and pulled onto Weber's back bumper when the caution flew for Darren Kauffman, who came to a stop with two laps to go.
The two were side-by-side as they raced under the white flag, but Weber was able to hold Walton off over the final lap for the two-carlength win.
Heat winners for the 18 micros were Walton and Jesse Snyder.
This Friday, September 1, Trail-Way returns with the 358 Sprint Cars in the conclusion of the Trail-Way/Lincoln Shootout. Also on the schedule will be the Mason Dixon 270 Micro Sprints, Street Stocks and Limited Stocks. This will be the final point race of the 2017 racing season for the Limited Stocks. Gates open at 5:30 p.m., with heats scheduled to begin at 7:45 p.m.
For all the latest news and related information from Trail-Way Speedway, fans are reminded to visit the speedway website at www.trail-wayspeedway.com. The complete story and agate from each race night is posted shortly after the final checkered flag.
410 SPRINT CARS
FEATURE (29 Laps) – 1. 21-Brian Montieth (Beer Hill Gang Hard Charger), [6]; 2. 48-Daniel Dietrich, [3]; 3. 24-Lucas Wolf, [4]; 4. 19M-Landon Myers, [1]; 5. 74-Dwayne Gutshall, [5]; 6. 39-Cory Haas, [8]; 7. 10-Zach Euculano, [2]; 8. 16-Gerard McIntyre Jr, [12]; 9. 4-Dwight Leppo, [7]; 10. 2W-Glenndon Forsythe, [9]; 11. 12-Mike Bittinger, [11]; 12. 99-Joe Trone Jr, [10]; 13. 49H-Bradley Howard, [17]; 14. 44-Rodney Westhafer, [18]; 15. 99M-Kyle Moody, [15]; 16. 39C-Jason Cunningham Jr, [13]; 17. (DNF) 23-Todd Zinn, [16]; 18. (DNF) 19G-Todd Gracey, [14]; 19. (DNF) 35-Steve Owings, [19].
Lap Leaders: Landon Myers (1-8), Danny Dietrich (9-12), Brian Montieth (13-29)
410 Sprint Heat 1 Finish (10 Laps/All Qualify) – 1. 16-Gerard McIntyre Jr, [6]; 2. 10-Zach Euculano, [1]; 3. 99-Joe Trone Jr, [4]; 4. 74-Dwayne Gutshall, [7]; 5. 39C-Jason Cunningham Jr, [5]; 6. 23-Todd Zinn, [3]; 7. (DNF) 35-Steve Owings, [2]. Time – 2:17.75
410 Sprint Heat 2 Finish (10 Laps/All Qualify) – 1. 2W-Glenndon Forsythe, [1]; 2. 21-Brian Montieth, [4]; 3. 24-Lucas Wolf, [2]; 4. 39-Cory Haas, [3]; 5. 19G-Todd Gracey, [6]; 6. 49H-Bradley Howard, [5]. Time – 2:18.85
410 Sprint Heat 3 Finish (10 Laps/All Qualify) – 1. 48-Daniel Dietrich, [3]; 2. 4-Dwight Leppo, [1]; 3. 12-Mike Bittinger, [2]; 4. 19M-Landon Myers, [4]; 5. 99M-Kyle Moody, [6]; 6. 44-Rodney Westhafer, [5]. Time – 2:21.00