Thirtieth Annual Short Track Nationals Rapidly Approaching!
Lonnie Wheatley
LITTLE ROCK, Ark. (August 31, 2017) –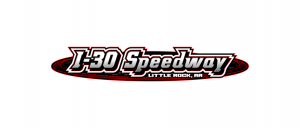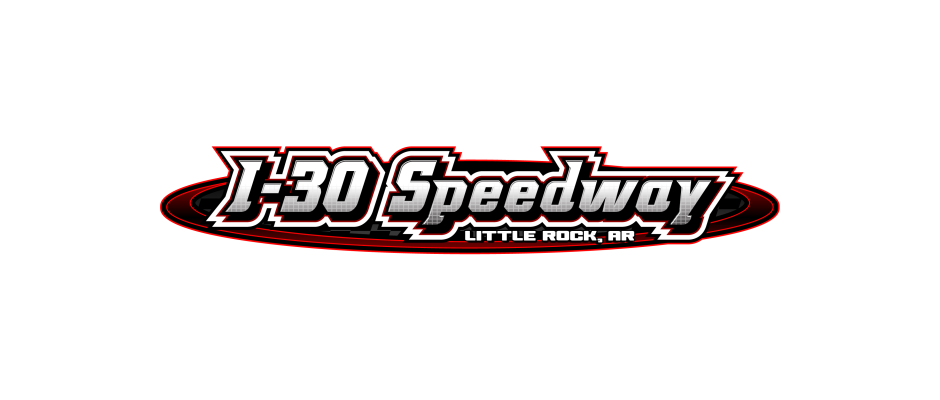 Following a Test 'N Tune session on Wednesday, October 11, more than $100,000 in winnings will be doled out over the three night stretch from October 12-14 with the October 14 STN championship finale offering up a $15,000 winner's share with $2,000 to start the finale.
The 30th rendition of the event will mirror last year's with full fields on each qualifying night. The top three from each preliminary feature will lock into the STN finale with the balance of the field carrying the better of the two qualifying nights into Saturday's card of heats and features.
Driver entry fees will once again cover pit passes for the Thursday, Friday and Saturday portion of the event.
Those unable to catch all the intense action can once again take it all in via PPV with Turn2 Media.
The Red Shirt Dash will be back as well after Godley, TX, racer Claud Estes topped the inaugural edition of the event last year that honors the memory of Lanny Edwards.
Last year, Sprint Car racing legend Sammy Swindell matched Gary Wright atop the all-time STN win charts by racing to his fourth triumph in the prestigious event. Swindell's fourth win, coming ahead of Pennsylvania's Tim Shaffer and reigning Knoxville Nationals champion Jason Johnson, followed previous triumphs in 2013, 2011 and 1990.
Swindell's latest STN triumph followed a previous win by current Craftsman NASCAR truck star Christopher Bell with other past winners including the likes of Paul McMahan, Brad Sweet, Tony Bruce, Jr., Jason Meyers, Jason Johnson, Tim Montgomery, Gary Wright, Jason Sides, Mike Ward, Tim Crawley, Wayne Johnson, Pete Butler, Terry Gray, John Gerloff and Steve Kinser.
The Pertinent Info:
The What: 30th Annual COMP Cams Short Track Nationals presented by Hoosier Tires.
The Where: I-30 Speedway (Little Rock, AR). I-30 Speedway is located seven miles southwest of Little Rock off I-30 Exit 126 (Alexander Road).
The When: October 12-14, 2017, following a Wednesday, October 11, Test 'N Tune session.
The Format: All competitors will be eligible to compete on either or both of the Thursday and Friday qualifying nights (no split field) after a Wednesday night Test 'N Tune.
The top three from each qualifying night will be locked into Saturday night's $15,000-to-win, $2,000-to-start STN Championship Finale. Those six drivers will battle it out in Saturday's Pack's Dash for Cash to determine the alignment of the front three rows of the championship main event.
The balance of the field will be aligned in Saturday night heats according to their top qualifying night score. Additional points will be awarded in Saturday heats to set the balance of the Saturday night feature lineups.
Top non-transfers from Saturday night "C" Mains (2 or 3 depending on number of "C" Mains) move on to the "Red Shirt Dash" in honor of Lanny Edwards. The "Red Shirt Dash" will pay $500, $100, $100, $100, $100, $100.
The Past Winners:
2016-Sammy Swindell
2015-Rained Out
2014-Christopher Bell
2013-Sammy Swindell
2012-Paul McMahan
2011-Sammy Swindell
2010-Brad Sweet
2009-Tony Bruce, Jr.
2008-Tony Bruce, Jr.
2007-Jason Meyers
2006-Jason Johnson
2005-Tim Montgomery
2004-Gary Wright
2003-Gary Wright
2002-Paul McMahan
2001-Jason Sides
2000-Mike Ward
1999-Gary Wright
1998-Tim Crawley
1997-Wayne Johnson
1996-Pete Butler
1995-Gary Wright
1994-Terry Gray
1993-John Gerloff
1992-Rained Out
1991-Steve Kinser
1990-Sammy Swindell
1989-Steve Kinser
1988-Steve Kinser
The Tickets: Advance tickets for all three nights (Thursday, Friday and Saturday) are on sale for just $55 if paying cash or $57 if paying via PayPal or credit/debit card.
Day of show prices are $20 on Thursday and Friday and $28 on Saturday plus a $1 processing fee per ticket if paying by credit/debit card.
Children's tickets will be available at the event only for just $2 on Thursday and Friday and then $5 on Saturday plus a $1 processing fee per ticket if paying by credit/debit card.
To order tickets in advance or for more information, check online at www.i-30speedway or call the track at 501-455-4567.
Pit passes are $15 on Wednesday, $35 on Thursday and Friday and then $40 on Saturday. Driver pit pass for Thursday/Friday/Saturday is included in the $150 entry fee if submitted by the deadline.
For more information regarding I-30 Speedway's Short Track Nationals, check at www.i-30speedway.com or call the track at 501-455-4567.