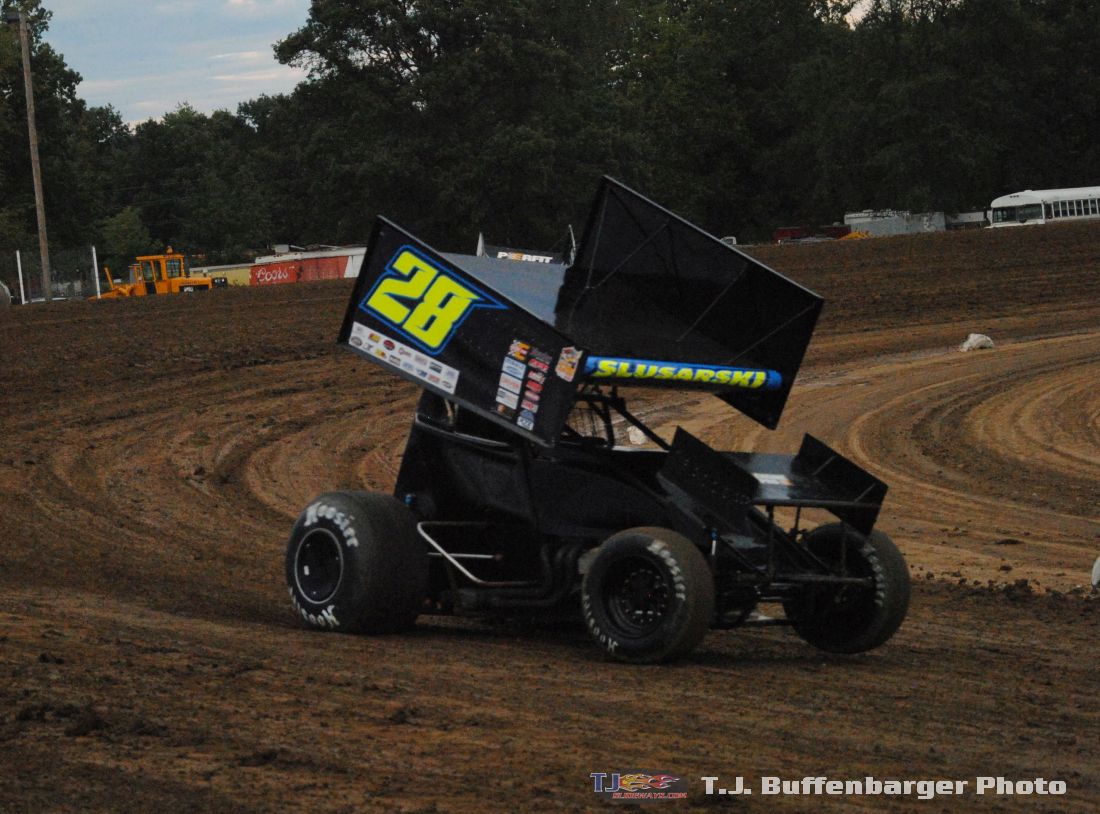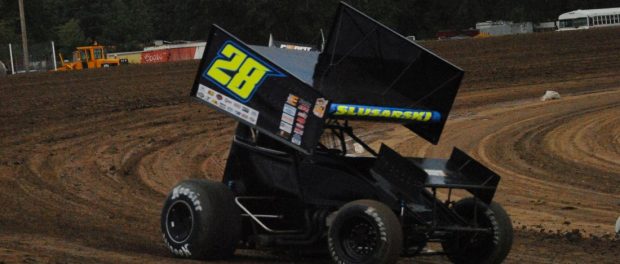 By T.J. Buffenbarger
With the 2017 season compete and the banquet circuit about to begin its time to start looking ahead to 2018. After a very interesting year there are a lot of things to look forward to next season. Here are five of the early storylines we will be following throughout the off season and early on next year:
Stellar Sophomores: Michigan sprint car fans were fortunate to witness the development of Boston Mead and Andrew Scheid this past season. Moving up from the lightening and micro sprint divisions respectively both drivers put together solid rookie campaigns. Going into 2018 will Mead and Scheid continue on their upward trajectory or will they encounter a "sophomore slump" before making further progress? Personally I think its likely to see at least one of them in victory lane next season.
Who will move up from the 600's or lightening sprints? Building off of Mead and Scheid's success will we see more drivers that are honing their skills in the 600cc micro sprints at Jackson Speedway or lightening sprints in Northern Michigan make the jump up to full size sprint car division? Brian Slusarski was the latest driver to take the plunge making a handful of starts at the end of the season moving up from the micros at Jackson. With Jackson developing a lot of the up and coming talent in the area a TJSlideways.com field trip south could be in order at the end of 2018 to do some scouting.
Will Michigan have any National or Regional touring sprint car series dates in 2018? With Hartford Speedway for sale and the All Star Circuit of Champions cancellation at Merritt last season the question of where and if we will see a major touring series in the Great Lakes State is a serious one. None of the other facilities have the capacity to make a weekend Outlaw show profitable. With Berlin having a great turnout for their Engine Pro Sprints on Dirt presented by ARP program I find it highly unlikely they would take on the risk of an Outlaw program when the local show does well at the box office. Hopefully Michigan fans have at least one opportunity to see a regional or national touring show without having to travel next season.
What will scheduling look like for dirt sprint cars in 2018? Going into a third season with 360, non-wing, and open touring series what will the landscape look like once schedules appear for 2018? While I expect the Michigan Traditional Sprints schedule to look similar to 2017 I'm curious what the Sprints on Dirt and Great Lakes Super Sprints schedules will look like. Will tracks switch allegiances entirely or book both in 2018? If everyone works together to avoid as many head to head races as possible, or at least keep them on opposite sides of the state, it will work out best for fans and race teams.
Can pavement sprint car racing avoid head to head dates? With the two winged and one non-winged pavement series left working out a schedule with no conflicts is imperative. With the number of teams diminishing in recent years and not as many new faces coming in not having schedule conflicts is imperative for the health of the divisions. All the various parties involved don't have to like each other, they just need to work well enough together to keep dates separate. Having Must See Racing put out a tentatively schedule a few weeks ago should help this process.
Notes:
I'm truly saddened to see Hartford Speedway for sale as Tim and Leah Dibble look to step away from promoting the now large 3/8-mile oval. While I hate to see them go I do understand the reasoning behind it. This is just the latest in a trend where its difficult to keep newer promoters in the business for more than a few years.
Sprints on Dirt's containment seat announcement last week was not a huge surprise as it had been a topic of conversation at every SOD race we covered in 2018. The biggest, and most welcome surprise, was seeing Butler Motor Speedway also on board with the rule as well.
The Michigan Motorsports Hall of Fame banquet is coming up Saturday November 5th at the Comfort Inn and Suites in Mt. Pleasant, Michigan. The Stickney Racing Team and former announcer Mark Cowan are names many sprint car fans will remember that are being inducted this year. Tickets are $35.00. Call Hall of Fame presented Dave DeHem at 586 465-7046 or visit mmshof.org for more information.