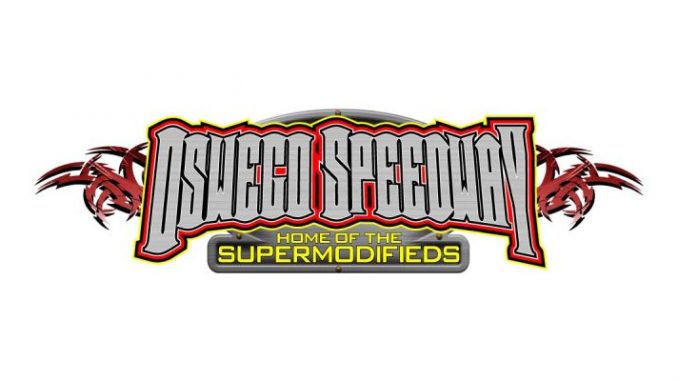 From Oswego Speedway
OSWEGO, NY (January 20, 2018) – For the first time in Oswego Speedway's rich history, the 350 SMAC Supermodifieds will appear at the 'Steel Palace' in 2018 as part of the 62nd running of Budweiser International Classic Weekend on Sunday, September 2.
Formed prior to this coming season season by New England 350 Supermodified driver John Burke, SMAC is an up and coming 350 Supermodified series based in New Hampshire. 350 SMAC is aiming for a four race touring schedule in 2018, including a confirmed date at Oswego on 'Classic Sunday' alongside the Budweiser International Classic 200 for the Supermodifieds plus the Bud Light Classic 75 for Small Block Supers.
"Our entire team at Oswego Speedway is extremely excited to welcome the SMAC 350 Supermodifieds as a huge edition to Classic Weekend on what is always our biggest race day of the season," said track owner John Torrese. "John Burke and the team at SMAC have been fantastic to work with and we are very anxious to see the kind of racing the 350's can produce at Oswego. The goal is to keep adding to the most prestigious Supermodified event in the country and that's what this will do. Our fans are in for a treat come Classic Sunday."
The appearance of the 350 Supermodifieds will mark the first time since the DIRT Sportsman on asphalt event in 2012 that an all new division has been a part of the gigantic 3-day extravaganza that is Bud Classic Weekend. 350 Supermodifieds have been on track at Oswego just once before as part of an exhibition only event during the 2012 Fall Championship.
Powered mainly by 603 and 604 crate engines, the winged 350 Supermodifeds are the headlining division at the Star and Lee USA Speedways in New Hampshire. On the fast 5/8th's of Oswego, these 500 horsepower plus racers should see lap times in the high 17 to low 18 second bracket and top speeds right around 135mph on the series' American Racer tires.
A rather quick program for the 350s is planned on Classic Sunday, with three heats and a 35-lap main event scheduled to kick off Classic Sunday. As part of the 350 Supermodified debut at Oswego which is set to see a total payout of nearly $10,000, a full field including several of New England's best drivers are expected to appear at Oswego including Tommy Tombarello, Ryan Gath, Matt Seavey, Mike Netishen, Anthony Payne, Dave Sanborn, Eddie Witkum Jr, Bobby Timmons, and many, many more.
The 350 Supermodifieds will join what could be the biggest Classic Weekend in speedway history as far as divisions go, with the Bud Light ISMA Supernationals 60 for the winged Supermodifieds plus the NASCAR Whelen Modified Tour Toyota Mod Classic 150 on the card for Saturday, September 1 before 310 laps of main event action conclude the action on Sunday.
Classic Qualifying Night will return on Friday, August 31 this season with 'Pole Day' qualifying for the Novelis Supermodifieds and Pathfinder Bank SBS. Plenty of practice for the 350 Supermodifieds will be available during Classic Weekend as well, including throughout week night test sessions, on Friday, and again before the race on Sunday. Any 350 Supermodifieds interested in participating in the speedway's 'Fast Friday' track rentals which take place before regular race nights throughout the season can call the speedway at (315)-342-0646 or email jreebel@oswegospeedway.com.
On track action for Oswego Speedway's 2018 regular season will begin with the track's annual Open Practice session set to take place on Saturday, May 19. The track's 68th annual 'Opening Day' will commence on Saturday, May 26, which will include the first ever running of the Jim Shampine Memorial Twin 50's for the Novelis Supermodifieds.
Event pricing for all 2018 shows was revealed at OswegoSpeedway.com this past week. Season ticket and camping packages will be made available in the coming days. To purchase tickets, phone a box office representative at (315)-342-0646 or stop in the office at 300 East Albany Street in Oswego during winter hours of 11am to 4pm on Saturdays.
For more information on Oswego Speedway, be sure to visit online at OswegoSpeedway.com. You can also FOLLOW on Twitter @OswegoSpeedway or LIKE on Facebook at Facebook.com/OswegoSpeedway.