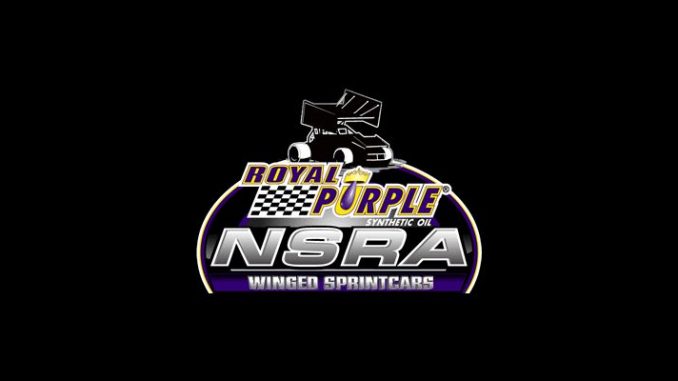 By Ben Deatherage
Polson, Montana- After a month off the NSRA Winged Sprintcars are excited to get back to racing. For the first time in over a decade the tour will visit Mission Valley Speedway on Saturday, July 7th. There will be a practice schedule on Friday night from 4:00 PM to Dusk.

"Everyone has worked very hard to make this event possible and we're happy to bring back the series," commented Mission Valley Speedway Operational Manager/Promoter, Craig Draper, and has helmed the facility since 2015, "other tracks steer away from big shows because they're scared of them but bringing the Sprint Cars back is a big step in the right direction for us at Mission Valley Speedway. I'm driven by racing and I'm not in it to make money and I do it for the love of it."
Saturday the Pit Gate opens at 2:00 PM, Qualifying around 6:00, and Racing kicks off at 7:00. Tickets are $15.00 for Adults, $10.00 for Juniors (8-17)/Seniors, Children (7 & Under) FREE. Camping is also complimentary with hookups available. For more information log on to www.missionvalleyspeedway.com .
"I think the people over there are excited in having us over there and it's a great place to race," stated longtime NSRA competitor Randy DuBois.
Former NSRA winners at Mission Valley include Craig Deaver (2000), Rick Brown (2001), Mike Basher (2002), Mike Sullivan (2003), and Randy Bauer (2004). Trevor Montgomery is the current track record holder at a 12.300 around the 3/8-mile oval.
So far in 2018 the NSRA Sprintcars have raced three times and have produced three different winners. Matt Hein, Kyle Alberding, and Andy Alberding are so far the only winners on the current campaign. Matt Hein has the current point lead headed into the weekend.
Be sure and stay up to date with the NSRA Sprint Series by visiting the series website at www.nsraracing.com. Also, check out the official Facebook page and click "Like" to follow the tour via your favorite electronic devices.