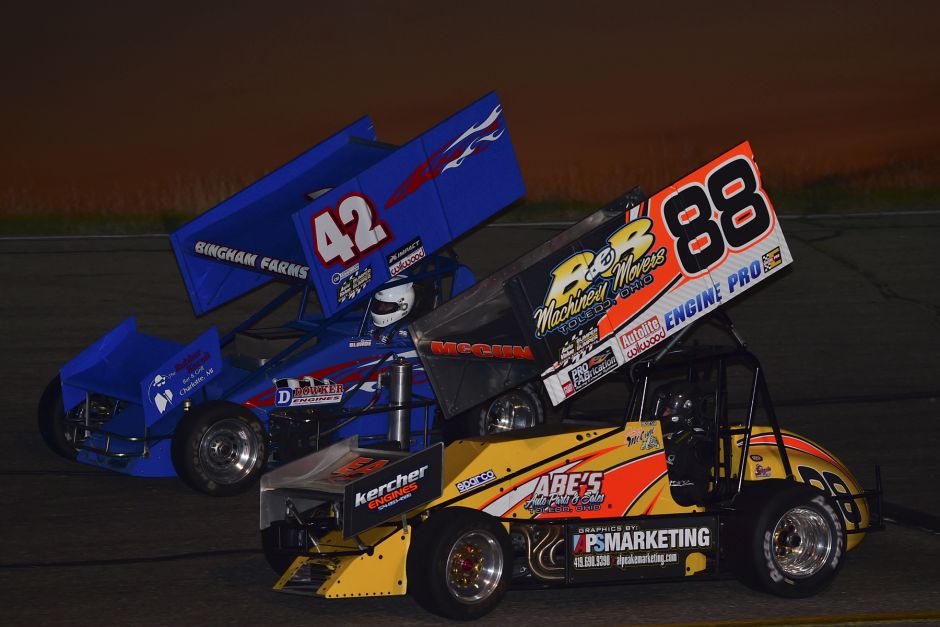 By Jacob Seelman
HOLLY, Mich. – The Must See Racing Sprint Car Series has announced a renewal of its partnership with Specialty Tires of America and its American Racer brand.
Under the new agreement, American Racer will continue to be the official tire of Must See Racing. The relationship between the two sides dates back to the series' inaugural season in 2010 and will cross the 10-year milestone at the end of the upcoming year.
Wayne Bishop and Michigan American Racer LLC will continue as the series tire distributor.
"You're not going to get any more upper-echelon from a racing standpoint than what Must See Racing provides; 410 sprint cars on asphalt … it doesn't get much faster than that," said Scott Junod, the Director of Racing for American Racer. "It's a high-flying show … 'Greatest Show on Earth' kind of stuff, and it's so cool for us to be a part of that. It sends a message to the racing community that we can build a tire that will withstand that kind of punishment and that style of racing.
"For all of us at American Racer, it's an honor and a privilege to work with people like Jim and Nancy Hanks and all the series officials and drivers that make Must See Racing what it is," Junod added. "Jim and Nancy are first-class people and under their leadership, the series has seen impressive growth over the past several years. That's something that we're proud to continue to be a part of, and we look forward to the future and even more great racing on the race track."
Since the debut of the series, Must See Racing has set nearly 20 track records across 11 different states, all while exclusively using American Racer tires for competition among its 410ci winged sprint car teams.
"From day one in March of 2010, when Must See Racing selected American Racer to be the official tire of the series, their management team, engineers, Scott Junod and Wayne Bishop have all delivered on every commitment and promise they have made," said series president Jim Hanks. "American Racer has enabled Must See Racing to not only meet, but exceed our three original objectives: safety, obtaining a level and competitive playing field for our competitors, and significantly reducing tire costs for our teams.
"I appreciate and respect American Racer's continued and ongoing commitment to product quality and competitive pricing. Performance has been the foundation of our series, as well as our long-standing and outstanding relationship," Hanks continued. "The quality of our first-class race teams, their spectacular competition and the series' continued performance record on American Racer tires speaks for itself."