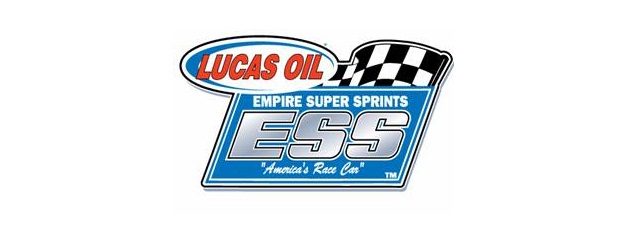 From Dean Reynolds
SYRACUSE, NY – It's a favorite stop for many Lucas Oil Empire Super Sprint (ESS) teams located right off exit 730 on the famed Route 401 in Cardinal, Ontario, Canada. Bob Lodge and his 730 Truck Stop is back as a major contributor of the Northwood 2 Construction/LaSalle Motorsports Canadian Sprint Car Series. With 730 Truck Stop and all the other associate sponsors, the Canadian point fund is well over $10,000 which will be shared by the top 15 in points.
Whether its American based teams heading to Quebec or Quebec based teams heading to Ontario or the states, 730 Truck Stop is a favorite stop among many of the ESS teams. Here you will find clean showers, good home cooked meals, a gym, a flower shop, tanning beds, fuel, permits, and always a warm welcoming smile from Mr. Lodge and his staff.
The full point events at Autodromes Granby, Drummond and Edelweiss along with Ohsweken, Le RPM and Mohawk International count towards the Canadian Sprint Series. Last year Jeff Cook used a late season victory at Ohsweken to nip Alain Bergeron for the series title. So far this year, one full event at Granby has been completed with Jessica Zemken taking her Tony Stewart Racing #14 to victory lane over Lance Yonge and current ESS point leader Chuck Hebing.
The next event on the Canadian Series will be at Edelweiss on Friday, June 18th. with the 25 lap A-Main paying $2,000 to win and $375 to take the green. The A-Main sponsored by Engine Research will be the first of two at the fast 1/3rd mile oval.
The Northwood 2 Construction/LaSalle Motorsports Canadian Sprint Car Series is brought to you by 730 Truck Stop in association with Les Constructions Ultra, Mohawk Racing Parts, Coffrage Daniel Lampron, Total Race Supply and Engine Research.
For more information on the Lucas Oil Sponsored Tour please log on to www.empiresupersprints.com where for over 27 years ESS has brought you the very best of America's Race Cars and its been tradition of excitement guaranteed!