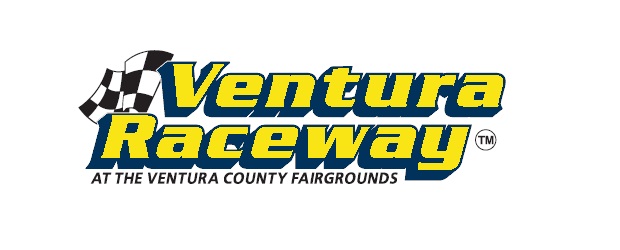 Saturday night June 26, is a very special event at Ventura Raceway. That night we feature the second race in the 2010 All Coast Challenge Series for VRA Sprint Cars. This race sponsored by All Coast Construction has become a race that all the competitors and fans look forward to each year. The winner of this race will pocket a first place check for $2,500. This race is the second of three in the series that will end in October. Also competing Saturday night will be IMCA Modifieds, VRA Pro Dwarf Cars, VRA Sport Compact and VRA kid's classes.
Sprint Cars are back Saturday to go for the glory and cash. With $2,500 going to the winner of Saturday's feature event you can be sure all the drivers will be going all out to try to come out on top. VRA point leader, Troy Rutherford and 2008-2009 Series Champion Kevin Kierce will be here to battle last week's winner Greg Taylor and All Coast Race Number One winner Josh Ford and the rest of the top 360 sprint car drivers in Southern California. This prestigious race is brought to you by All Coast Construction and is eagerly looked forward to by all the drivers, crews and fans. So far in 2010 eight different winners have tasted victory. There are several other who could take the win this weekend.
IMCA Modifieds are back this week after last week's race that saw Aaron Rodarte take his first ever VRA main event win. Aaron's brother Austin leads the point's race in this exciting series. These open wheel, V8 powered racers always put on a great event for the fans in attendance. All the top Ventura Raceway IMCA modified drivers will be here to get back to the racing that is always wild and wooly as they continue their quest for the 2010 championship.
VRA Pro Dwarf Cars return to action after a break. 2010 series champion, Ray Estrada, will be trying to continue his winning ways and try to catch point leader Angel Figueroa. With many dwarf cars expected to be on hand these racers always thrill the fans with their very competitive style of racing.
Our fourth group racing Saturday night is our VRA Sport Compacts. Point leader Trevor Fitzgibbon will be going for another win in this class for four-cylinder rear wheel drive racers.
Our final group racing on Saturday is our VRA Juniors Division featuring VRA Mini Dwarf Pistons and Superchargers and Junior Midgets. These young drivers always put on crowd pleasing races.
Saturday's times to remember are pit gates opening for competitors and fans at 12 noon and front gates opening for grandstand spectators at 3:00pm. Driver's meeting for adult competitors is set for 3:00. Admission price for this exciting night of racing action is $14.00 for adults, $11.00 for seniors, juniors and military. Kids 12 and under are FREE at Ventura Raceway. For more information, call Ventura Raceway at (805) 985-5433 Monday through Friday from 8am to 5pm.