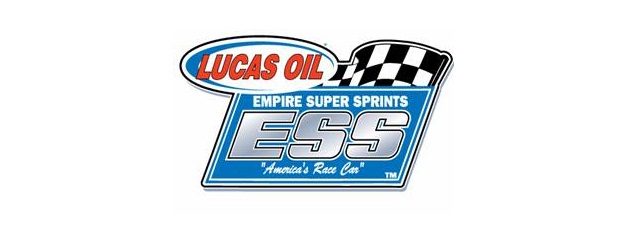 From Dean Reynolds
SYRACUSE, NY – Even though the 2010 season for the Lucas Oil Empire Super Sprints (ESS) is well underway, the sponsorship hunting continues. The successful sprint car organization would like to welcome the Mohawk Valley Community College (MVCC) to the sponsorship fold. Billed as the Aviation Extra, the driver that places seventh place in each A-Main will receive an extra $50 cash in their pay envelope.
MVCC has launch their FAA-approved Airframe & Powerplant (AAP) program which will be held at the former Griffiss Air Force Base in Rome, NY. The FAA Airframe and Powerplant certificate enables the holder to maintain ANY type of aircraft, including private single engine planes, commercial jet planes, military aircraft, and helicopters.
Founded in 1946, Mohawk Valley Community College is a public, co-educational, two-year institution. The College is a unit of the sixty-four campus State University of New York System (SUNY). Mohawk Valley Community College promotes student success and community involvement through a commitment to excellence and a spirit of service. The College has approximately 6,000 students and 82 international students. For more information please log on to www.mvcc.edu
MVCC is looking to branch out to new forms of advertising and motorsports has caught their eye much in the same way as SUNY Canton has done for the past few years. The Aviation Extra will allow MVCC to be a part of each ESS full point event and also will reward several different drivers during the coarse of the racing season.
A total of 27 dates fills the Lucas Oil tour in celebration of the 27th Anniversary Season. The very best of "America's Race Cars" will showcase their talent from Ohsweken to Fulton to Drummond and many of the finest dirt track facilities in between. Hebing, Yonge, Poirier, Barger, Kaszubinski, Parent and Cook are just some of the names that fill the pit area on each night.
For more information, log on to www.empiresupersprints.com where its excitement guaranteed!