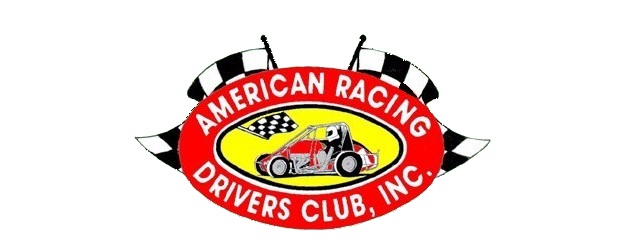 From ARDC
Before any engines were fired on Saturday at Williams Grove Speedway ARDC Midget owner Jerry Steward talked about how much a win at Williams Grove would mean to him. Steward's driver Ryan Smith, who has many wins in many different divisions agreed, so when Smith remarked, "Hey, it's Williams Grove" while standing in Victory Lane, after winning the first of two 20 lap features, it was understandable that both owner and driver had huge smiles on their faces.
The 20 lap nightcap for the Wingless Midgets looked like it would have a Cinderella story finish for 24-3/4 laps but a late race caution and run to the checkers gave Bruce Buckwalter Jr. his first win of the season.
In the first ARDC feature, which was a holdover after their last visit on May 8th, started with Andrew Hannula grabbing the lead from the outside pole position. Hannula looked stout but all eyes were on a couple of drivers who started deep in the field and charged quickly to the front.
Moving into second after the first lap was 10th starting Drew Heistand followed by polesitter, Steve Craig and eighth starting Ryan Smith.
Smith was able to get by Craig and was dicing for second with Heistand as Hannula was able to drive away. Smith kept tremendous pressure on Heistand when he bobbled in the second turn and gave Smith a lane into second spot.
Heistand followed Smith to Hannulas' rear bumper and on the 16th go-round, Smith passed for the lead on the high side of turn four. Heistand followed around Hannula as did point leader Steve Buckwalter.
Smith held the point for the final four circuits over Heistand to pickup his second ARDC Midget win of the season. Finishing a close second was Drew Heistand followed by Steve Buckwalter, Frank Polimeda and Eric Heydenreich.
The second feature got underway with Steve Lenig bolting into the lead from his outside starting position. Lenig led the first two laps when rookie, Steve Bull, who had started fourth, ducked under Lenig in the second turn, for the lead.
The first of six cautions slowed the field on the fourth lap and on the restart, another rookie, Alex Bright got by Lenig for second, putting two newcomers in front of the pack.
The two youngsters held sway over the rest of the field until Bright was forced to the pits under yellow with a flat right rear tire. This moved Lenig, back into second with Bruce Buckwalter Jr. on his tail.
Buckwalter Jr. was able to get by Lenig on the ensuing lap with a pass off of the second turn and took off after Bull.
With Buckwalter Jr's brakes fading Bull was able to again pull to a comfortable lead and had a 15 car gap coming off the fourth turn on the final lap, ready to take the checkered flag, when the yellow flag came out for a car spinning in turn two.
On the restart Bull's engine stuttered because of low fuel and this allowed Buckwalter Jr. and Nick Wean to draw even as the three passed under the flag stand three wide. Buckwalter Jr. was able to secure the lead going into one and was able to ward off a fast closing Drew Heistand for the win.
"I come here every Friday with Steve (Cousin Steve Buckwalter, who races 410 Sprint Cars at Williams Grove) and I watch the guys get around and it really helped" said Buckwalter Jr. in victory lane. "We have a victory at Dixieland (speedway in North Carolina) and now we have one in Pennsylvania."
Finishing third was Wean with PJ Gargiulo fourth and Steve Buckwalter rounding out the top five.
Heat race winners for the 26 Midgets were, PJ Gargiulo, Drew Heistand and Steve Buckwalter.
NOTES: Quote of the evening "I had to keep looking; I thought it was Ray Bull in the 01." Referring to the run by Bull's nephew, rookie Steve Bull in the second feature. Ray Bull was the ARDC Champion from 2000 until 2005. USAC Midget 1998 Rookie of the Year, Bryan Stanfill, was scheduled to race Andrew Hannulas' car but moved into Chris Zrinski's Midget when Hannula had engine problems in the first feature. Likewise Zrinski's car had problems and Stanfill was done for the evening. Hannula has moved to Indiana and will be competing in the POWRI Midget series. Parker Evans and Justin Grosz, both of whom, just recently came back after taking a few races off because of High School graduation, will cut their seasons short to attend college. Evans will attend and play football at Hartwick College in Oneonta, NY while Grosz will become a Pittsburgh Panther. Bull was not the only car to run out of fuel in the second feature. Ryan Smith also ran low and missed a top five finish. ARDC honored the memory of Joe Ferrel with the missing man formation at the start of the second feature. Ferrel, who passed away Saturday morning, was a former car owner with ARDC and a big supporter of racing at Williams Grove.
WILLIAMS GROVE SPEEDWAY JULY 10,2010 ARDC MIDGETS 20 LAPS (Makeup Feature from 5-8-10)
1) 34 Ryan Smith, 2) 12 Drew Heistand, 3) 0 Steve Buckwalter, 4) 44 Frank Polimeda, 5) 11 Eric Heydenreich, 6) 89 Andrew Hannula, 7) 78 Nick Wean, 8) 16 Dave Shirk, 9)77 Alex Bright, 10) 83 Bruce Buckwalter Jr., 11) 55 Steve Craig, 12) 46 Brett Arndt, 13) 91 Donnie Trent, 14) 2 Tracy Readinger, 15) 4 Jeff Furlong, 16) 19 Steve Drevicki 17) 39 Justin Grosz, 18) 17 Donnie Hoffman, 19) 9 Steve Lenig, 20) 01 Steve Bull, 21) 51 PJ Gargiulo, 22) 52 Tim Buckwalter, 23) 25 Chris Zrinski, DNS 61 Parker Evans
WILLIAMS GROVE SPEEDWAY JULY 10,2010 ARDC MIDGETS 20 LAPS (Regular Feature)
1) 83 Bruce Buckwalter Jr., 2) 12 Drew Heistand, 3) 78 Nick Wean, 4) 51 PJ Gargiulo, 5) 0 Steve Buckwalter, 6) 19 Steve Drevicki, 7) 9 Steve Lenig, 8) 44 Frank Polimeda, 9) 77 Alex Bright, 10) 4 Jeff Furlong, 11) 91 Donnie Trent, 12) 34 Ryan Smith, 13) 01 Steve Bull, 14) 46 Brett Arndt, 15) 17 Donnie Hoffman, 16) 39 Justin Grosz, 17) 6 Dusty Heistand, 18) 11 Eric Heydenreich, 19) 55 Steve Craig, 20) 16 Dave Shirk, 21) 52 Tim Buckwalter, 22) 53 Randy Reid 23) 2T Tracy Readinger, DNS 25 Bryan Stanfill, 61 Parker Evans