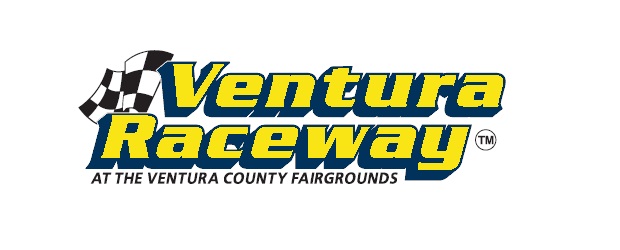 By Lance Jennings and surfnsprint.com
VENTURA, CA – JULY 22, 2010… Ojai's Troy Rutherford continued his march to the series title last Saturday night at Ventura Raceway after scoring his fourth win of the 2010 campaign. The series point leader took control of the 30-lap feature after early leader Don Gansen brought out a red flag after contact with a lapped car. From there, Rutherford held off the challenges from Greg Taylor and Brian Camarillo to claim the feature win.
Driving the #11 Trench Shoring / L&H Consulting entry, Rutherford won the 10-lap LRB Manufacturing Heat Race #1. The win marked Troy's series leading eleventh heat race triumph. Starting on the outside of the front row, the former SCRA Sprint Car Rookie of the Year led the final twenty-one laps to the finish line ahead of Brian Camarillo, Josh Ford, Kenny Perkins, and Derek Buckley.
Camarillo's Brian Camarillo won his sixth heat race of the season, coming in Heat Race #3, sponsored by Kaeding Performance. The pilot of the #22C Agromin / Waste Management machine started fourth in the main event and with his second place finish, Camarillo recorded his ninth top-10 drive of the year. The young driver is now tied with Rick Hendrix for fifth in the point standings.
Josh Ford of Camarillo scored his eleventh top-10 performance of the season with a third place finish after starting fifth. Earlier in the evening, Ford took the #73 King Racing Products / A&A Precision Machining car to second place in his heat race. The former USAC National Sprint Car Rookie of the Year is currently fourth in the point chase.
Victorville's Kenny Perkins tied his best effort of the 2010 campaign with a fourth place run. Piloting the #5K Sprint Car Rentals / Bumblebee Plastics entry, Perkins recorded his fifth top-10 finish of the year. Kenny won the 10-lap Lucas Oil / Fast Undercar Heat Race #4 and is now thirteenth in the point standings.
Rounding out the top five in the main event was Derek Buckley of Ojai. Driving #76 A-1 Truck & Equipment / L&H Consulting car, Buckley finished second to Brian Camarillo in his heat race. With his fifth place finish in the feature, Derek drove to his second top-10 performance of the 2010 campaign. In limited action, Buckley is currently twenty-eighth in the point chase.
Rialto's Don Gansen won the 10-lap Steve Watt Enterprises Heat Race #2. Starting on the pole position of the 30-lap feature, Gansen led the first eight circuits in the #81 Christian Stover Foundation entry. Unfortunately, Don tangled with a lapped car and was done for the night. Scoring a nineteenth place finish, Gansen is ninth in the points battle.
With twenty-eight cars on hand, the night's format required a 10-lap Semi-Main event, sponsored by ITI Performance. Santa Clarita's Guy Woodward took the win in his #24 Woodward Kitchen & Bath / McKinney Construction entry. Following Woodward to the main event were Palmdale's Rick Hendrix, Austin DeBlauw of Ventura, and Camarillo's Cliff Warren. Hendrix won the Sushi Fresh Hard Charger Award with an eighth place run after starting eighteenth.
Ventura Raceway held seven other companion main events on the night. Ventura's Austin Rodarte won with the IMCA Modifieds, while Camarillo's Trevor Fitzgibbon won with the VRA Sport Compacts. El Segundo's Angel Figueroa won in the VRA Pro Dwarf Car division and Valencia's Kent Benson won with the Senior Dwarf Cars. El Segundo's Austin Figueroa took the Junior Midget victory, while Ryann Butcher of Ventura won in the Mini Dwarf Piston class. Simi Valley's Miles Hedrick scored the victory with the Mini Dwarf Supercharger division.
This Saturday, July 24th, "The Best Little Track In America" will host the VRA Sprint Cars, VRA Senior Sprints, IMCA Modifieds, Sport Compacts, USAC Junior Focus Midgets and Go Karts. The Front Gates will open at 3:00pm with Racing to start at 5:30pm. For more event information, please visit www.venturaraceway.com.
——————————————————–
VRA SPRINT CAR RACE RESULTS:
Ventura Raceway – Ventura, California
July 17, 2010
ENTRIES: ( Car / Driver Name / Points)
0K Mike Collins 10; 3 Marcus Niemela 175; 5K Kenny Perkins 215; 6 Brent Camarillo 130; 7 Greg Taylor 170; 08 Kevin Kierce 190; 10c Mark Chuhaloff 15; 11 Troy Rutherford 260; 15 Rick Hendrix 150; 22c Brian Camarillo 240; 24 Guy Woodward 115; 25x Cliff Warren 135; 31 Bruce Douglass 145; 31v Victor Davis 155; 43 Justin Kierce 15; 49x Jeff Fillingame 20; 50 Ed Schwarz 15; 55s Kyle Smith 150; 55x Russell DeBlauw 20; 57 Steve Hix 140; 65 Austin DeBlauw 100; 72 Greg Alexander 125; 73 Josh Ford 220; 76 Derek Buckley 200; 81 Don Gansen 125; 83 John Nock 20; 91R Brody Roa 110; 96k Charlie Butcher 0.
LRB MANUFACTURING HEAT RACE 1: (10 laps)
1. Troy Rutherford, 2. Kevin Kierce, 3. Marcus Niemela, 4. Greg Alexander, 5. Guy Woodward, 6. Mark Chuhaloff, 7. Mike Collins.
STEVE WATT ENTERPRISES HEAT RACE 2: (10 laps)
1. Don Gansen, 2. Greg Taylor, 3. Bruce Douglass, 4. Brent Camarillo, 5. Russell DeBlauw, 6. Justin Kierce, 7. Austin DeBlauw.
KAEDING PERFORMANCE HEAT RACE 3: (10 laps)
1. Brian Camarillo, 2. Derek Buckley, 3. Brody Roa, 4. Victor Davis, 5. John Nock, 6. Cliff Warren, 7. Charlie Butcher (DNS).
LUCAS OIL / FAST UNDERCAR HEAT RACE 4: (10 laps)
1. Kenny Perkins, 2. Josh Ford, 3. Steve Hix, 4. Kyle Smith, 5. Jeff Fillingame, 6. Ed Schwarz, 7. Rick Hendrix.
ITI PERFORMANCE SEMI-MAIN: (10 laps)
1. Guy Woodward, 2. Rick Hendrix, 3. Austin DeBlauw, 4. Cliff Warren, 5. Ed Schwarz, 6. Mike Collins, 7. John Nock, 8. Russell DeBlauw, 9. Jeff Fillingame, 10. Mark Chuhaloff (DNS), 11. Justin Kierce (DNS), 12. Charlie Butcher (DNS).
FEATURE: (30 laps – With Starting Positions)
1. Troy Rutherford (2nd), 2. Brian Camarillo (4th), 3. Josh Ford (5th), 4. Kenny Perkins (3rd), 5. Derek Buckley (7th), 6. Kevin Kierce (8th), 7. Marcus Niemela (10th), 8. Rick Hendrix (18th), 9. Greg Taylor (6th), 10. Victor Davis (15th), 11. Kyle Smith (16th), 12. Cliff Warren (20th), 13. Bruce Douglass (11th), 14. Steve Hix (12th), 15. Brent Camarillo (13th), 16. Greg Alexander (14th), 17. Guy Woodward (17th), 18. Austin DeBlauw (19th), 19. Don Gansen (1st), 20. Brody Roa (9th).
———————————————
FEATURE LAP LEADERS: Laps 1-8 Don Gansen, Laps 9-30 Troy Rutherford.
SUSHI FRESH HARD CHARGER: Rick Hendrix (18th to 8th)
VRA SPRINT CAR POINT STANDINGS:
1. Troy Rutherford 3185; 2. Greg Taylor 2800; 3. Kevin Kierce 2785; 4. Josh Ford 2675; 5. Brian Camarillo 2385; — Rick Hendrix 2385; 7. Steve Conrad 2205; 8. Brent Camarillo 2140; 9. Don Gansen 1950; 10. Justin Kierce 1685; 11. Cody Kershaw 1460; 12. Guy Woodward 1450; 13. Kenny Perkins 1410; 14. Brody Roa 1335; 15. Dakota Kershaw 1310; 16. John Nock 1155; 17. Brandon Thomson 1080; 18. Luis Espinoza 1000; 19. Ronnie Case 995; 20. Marcus Niemela 910.
NEXT VRA SPRINT CAR RACE:
July 24 – Ventura Raceway – Ventura, California