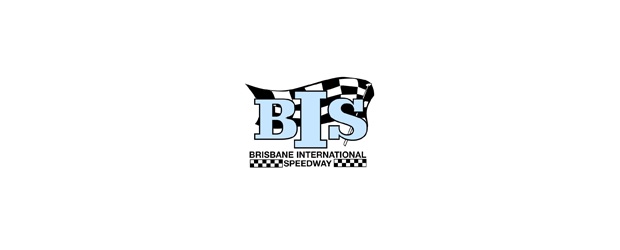 From JAK Media
Following on from the very successful Comp Cams and Qld Speedway Spares Series events of recent years, Qld Sprintcar drivers and teams will race for a new season long points chase at Titan Garages Brisbane International Speedway during the 2010/11 season – the KRE Track Championship!
With new and generous support from renowned engine builder Kenny McNamara and the team at KRE Race Engines, the KRE Track Championship will be held over fifteen Rounds of racing at BIS starting on the opening night of the season (September 18) and concluding on May 28 2011.
These fifteen nights of the Championship will form the nucleus of the 2010/11 BIS Sprintcar events calendar, a schedule that also includes three nights of World Series Sprintcars action, an International Sprintcar Series featuring USA drivers, the $10,000 to win Capalaba Wreckers Sprintcar Cup and of course, the iconic fifty lap, $20,000 to win Titan Garages Australian Sprintcar Open with Donny Schatz chasing an unprecedented fourth consecutive win in Qld's richest Sprintcar event!
Add to this list Round 2 of the very successful Tri-City Sprintcar Series during the four day Easter break and it's nineteen events across twenty nights of racing in the Sunshine State capital for Sprintcar teams and fans to savour.
Announcing the naming rights deal today, it was clear that Titan Garages Brisbane International Speedway Promoter John Kelly is very excited about the season ahead and the running of the inaugural KRE Track Championship for the 410ci Winged Sprintcars.
"Once again we've been able to put together a great schedule for the Sprintcars for the coming season and I'd like to welcome Kenny and Wendy McNamara and KRE Race Engines as naming rights sponsors of our Track Championship and thank them for their continued support of Sprintcar racing here in Qld." he commented from his office at the track.
"Kenny is very well known and sought after throughout Australian Speedway, building race winning engines for a number of leading Sprintcar teams who use KRE power to earn themselves a swag of victories and Championships around the country each season. Ken is often at our track on a Saturday night helping teams of all sizes and budgets with their motor programs and we see the KRE Race Engines Sprintcar Track Championship as a perfect fit for his business." John added.
An increased purse is also on offer for Qld Sprintcar drivers this season, with each of the fifteen Rounds of the KRE Track Championship paying $2,500.00 to win. In further good news for Qld drivers and teams, John Kelly confirmed the KRE Track Championship Rounds will not be subject to nomination fees this season.
With only just over a month before the season starts, it's nearly race time in Qld with Round 1 of the KRE Track Championship part of a huge opening night show on Saturday night September 18 that includes Monster Trucks and the opening Round of the Polar Ice Qld Midget Series.
2010/11 Titan Garages Brisbane International Speedway Sprintcar Schedule:
18.09.2010: Round 1 KRE Track Championship
02.10.2010: Round 2 KRE Track Championship
16.10.2010: Round 3 KRE Track Championship
30.10.2010: Round 4 KRE Track Championship
20.11.2010: World Series Sprintcars Championship (WSS)
04.12.2010: Round 5 KRE Track Championship
01.01.2011: International Sprintcar Series / Round 6 KRE Track Championship
05.01.2011: Capalaba Wreckers Sprintcar Cup ($10,000 To Win)
07.01.2011: WSS / Titan Garages Australian Sprintcar Open (Night 1)
08.01.2011: WSS / Titan Garages Australian Sprintcar Open ($20,000 To Win)
15.01.2011: International Sprintcar Series / Round 7 KRE Track Championship
22.01.2011: Round 8 KRE Track Championship
26.02.2011: Round 9 KRE Track Championship
12.03.2011: Round 10 KRE Track Championship
26.03.2011: Round 11 KRE Track Championship
09.04.2011: Round 12 KRE Track Championship
23.04.2011: Tri-City Sprintcar Series (Round 2)
07.05.2011: Round 13 KRE Track Championship
14.05.2011: Round 14 KRE Track Championship
28.05.2011: Round 15 KRE Track Championship