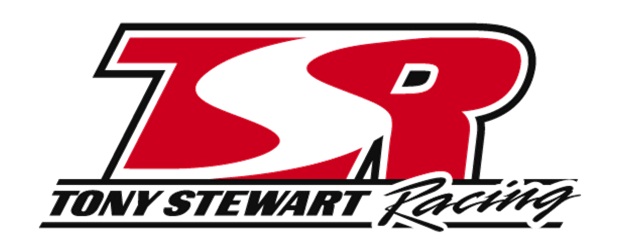 By Bill Klingbeil
INDIANAPOLIS (Aug. 17, 2010) – With the dust settled from last week's 50th annual Goodyear Knoxville Nationals, Tony Stewart Racing's (TSR) Steve Kinser and Donny Schatz are ready to resume their pursuit of the 2010 World of Outlaws (WoO) Sprint car championship. After a week of adrenaline-draining activity, the TSR teams kick off the annual "Gold Rush Tour" portion of the WoO schedule this weekend at Nodak Speedway in Minot, N.D.
The Magic City Showdown marks the fifth consecutive year the Outlaws will compete in Minot, the hometown of Schatz. But, for the first time, the series will stage a two-night program. Each night is a standalone event, offering $10,000 to the winner and valuable points in the championship chase. Kinser is seeking his 21st WoO title while Schatz is trying to earn a fifth consecutive WoO crown.
Kinser and Schatz each will be chasing his first WoO win at the 3/8-mile dirt oval. Schatz first competed at the track in 1994 and won his first race in Minot in May 1996. In June 2005, he raced to victory in the Roughrider Classic after starting 18th. The WoO made its debut at Nodak in August 2006, and despite qualifying 16th to start the program, Schatz had the locals on their feet after racing from 14th and into the lead midway through the race. But a flat right-rear tire cost him a chance at victory that night, and he had bad luck again when the Outlaws returned in August 2007. After establishing a new track record in qualifying, Schatz positioned himself in the hunt for a feature triumph. Contact between Schatz and race-leader Daryn Pittman knocked the front axle out of the No. 15 and Schatz wasn't able to return to action. He has been consistent the past two visits to Minot, however, driving the TSR No. 15 Armor All/STP/ParkerStore J&J, qualifying third both times and finishing fourth in 2008 and fifth last year.
A victory this weekend for Kinser would continue an outstanding season for the Bloomington, Ind., native. He has raced the TSR No. 11 Bass Pro Shops/JD Byrider Maxim to victory on seven occasions in 2010. His most recent win came at Fulton (N.Y.) Speedway on Aug. 3, and that triumph added another racetrack to the lengthy list of dirt ovals where he's accumulated his 559 career WoO A-Feature wins. In three starts at Nodak, Kinser has three top-10s. His best finish came in August 2007, when he came home third.
With only 21 events remaining on the 2010 WoO schedule, Kinser knows that a strong finish will go a long way in his fight for the championship. He trails current leader Joey Saldana by nine points. Kinser's season-long consistency has allowed him to stay right on the heels of Saldana. "The King of the Outlaws" leads the series with 31 top-five finishes and 44 top-10s. If Schatz is going to remain the WoO champion, he'll need an epic charge to finish the 2010 campaign. He trails Saldana by 165 points and would need some help to regain the top spot. The four-time WoO champion has three wins, 24 top-fives and 37 top-10s and currently ranks fourth in the standings.
Schatz returns to his hometown with momentum following an outstanding week at the Knoxville Nationals. He finished second in Saturday night's 50-lap finale. After starting the race in fourth, he spent a majority of the race battling Sammy Swindell for the top spot. In the end, neither Swindell nor Schatz would be the man out front as Tim Shaffer claimed the victory. Kinser's Knoxville Nationals started well as he topped the speed chart in Thursday's qualifying session. His Nationals ended prematurely when he lost a motor just past the halfway point in Saturday's A-Main while running third.
Friday and Saturday at Nodak Speedway, the pit gates will open at 2 p.m. CDT with the grandstands opening at 4 p.m. Hot laps are scheduled to begin at 6 p.m. For more details and ticket information, call the Nodak Race Club at (701) 833-6501 or visit www.racenodak.com.
Race fans unable to attend this weekend's races can catch all of the action on DIRTVision.com. Fans can listen live as Johnny Gibson, "Voice of the Outlaws," calls the action as he does at all WoO Sprint Series events on the DIRTVision.com cybercast, as well as on the DIRT Radio Network. Go to www.DIRTVision.com for more information on all the site features, including updated results from each night of racing, as well as a chat room to interact with other race fans.
Steve Kinser, Driver of the No. 11 TSR/Bass Pro Shops/Chevy/J.D. Byrider Maxim:
With the Knoxville Nationals behind you, the focus can now turn toward the annual Gold Rush swing. What do you enjoy most about the tour out west?
"The biggest thing is that we get a chance to race at places where we only make it once a year. There is a lot surrounding the Knoxville Nationals and, once you've gotten through it, you kind of get back to racing and traveling. We race on the weekends and spend the days in-between traveling. That's kind of what August and September have always been like racing with the Outlaws. I know the Bass Pro Shops team (crew chief Scott Gerkin, crewmen Gary DuBois and Travis LoGrande) wants to get back on the track and keep chasing after wins. We've had a really good year and now we just need to finish strong. There are a lot of opportunities ahead of us, but we'll just try to focus on Minot for now and see where we are after Saturday night."
Speaking of Minot, the facility is another 3/8-mile track. Your most recent win came at Fulton (N.Y.) Speedway. What's been the secret to your success on the mid-range tracks this year?
"Actually, we've been pretty decent no matter what size track we've been on. We ran well in Grand Forks, which is a high-banked quarter-mile. We won the Kings Royal at Eldora Speedway, which is one of the biggest and fastest tracks we race on. And, like you said, we recently won at Fulton. No matter the size of the track, the biggest thing is to have your car driving forward. We've been able to hit it right in qualifying pretty regularly. Honestly, you have to have a good starting spot to win against these guys, now. I'm sure in Minot that will be the case. Hopefully, we'll be able to find a good combination right from the start of the weekend and just keep getting better. It's the time of the year when everyone knows that the wins will become even harder to get. The better we can get our car, the better our chances should be."
Donny Schatz, Driver of the No. 15 TSR/Armor All/Chevy/ParkerStore J&J:
Early in your career, the Outlaws raced in Fargo every summer at Red River Valley Speedway. You were the hometown favorite and it took a while for you to finally win there. The past four years, you've been good at Nodak Speedway but haven't been able to cross the finish line first. How much would you enjoy winning this weekend?
"I really like winning no matter where we go, but there is something special about racing at home. We've been close a couple of times but just haven't been able to finish the race. I was really happy a few years ago when the schedule came out and Nodak Speedway was on it. There are some great fans in that area, and it's a lot of fun to race in front of huge crowds like we have had there. The wins haven't come as often for us this season, but I know the TSR No. 15 crew (Rick Warner, Steve Swenson and Shane Bowers) want to win as badly as I do. We'll be going after it the best we can from here on out, and I would like nothing more than to get a win in Minot."
You are coming off a very strong week at the Knoxville Nationals. Can you and your team use some of that momentum to get yourself back into the championship chase?
"I think we've got to keep doing what we've been doing. We have dug ourselves a pretty big hole, and winning races can really be our only focus. The guys ahead of us are thinking the same thing, so we really don't have anything to lose. We've had some things happen this year that we haven't had to deal with the past few years. So, from that perspective, the final stretch is a little different. Our goal is to win as many races as we can, and if we can put a few up on the board right away, maybe those guys ahead of us will start to feel the pressure a little more."
Tony Stewart Racing's Steve Kinser and Donny Schatz: Career Results at Nodak Speedway
Year
Date
Steve Kinser
Qualifying
Start
Finish
Donny Schatz
Qualifying
Start
Finish
2009
8/21
World of Outlaws
5
8
9
World of Outlaws
3
6
5
2008
8/17
World of Outlaws
6
8
7
World of Outlaws
3
7
4
2007
8/14
World of Outlaws
7
2
3
World of Outlaws
1
5
23
2006
8/19
DNC
—
—
—
World of Outlaws
16
14
7
2005
6/19
DNC
—
—
—
NOSA – 410
—
18
1
1996
5/12
DNC
—
—
—
Local 360
—
—
1
1995
6/4
DNC
—
—
—
NCRA – 410
—
—
8
1994
6/6
DNC
—
—
—
NCRA – 410
—
—
5
1994
6/5
DNC
—
—
—
NCRA – 410
—
—
14
DNC = Did not compete
About Bass Pro Shops
In less than three decades, Bass Pro Shops has grown from a small display in Springfield, Mo., into the nation's leading retailer of premium outdoor gear. Bass Pro Shops has established itself as a cutting-edge innovator in the highly competitive world of outdoor retailers. Now totaling 56 locations nationwide, and planning to add up to two more stores in 2011, Bass Pro Shops have become destination locations for over 100 million consumers each year with their unique combination of entertainment, outdoor education and conservation appreciation. Bass Pro Shops has won the prestigious "Trendsetter of the Year" award, as well as Chain Store Age's "Retailer of the Year" award and Sporting Goods Business' "Specialty Retailer of the Year" award. Bass Pro Shops and brand founder, Johnny Morris, also won "2008 Retail Innovator of the Year" from the National Retail Federation. The company also has been named the #1 Outdoor Retailer in America by Sporting Goods Business magazine. For more information regarding Bass Pro Shops, store locations and racing involvement, log on to www.basspro.com.
About Armor All/STP
The Armor All/STP Products Company is a subsidiary of The Clorox Company, headquartered in Oakland, Calif. Clorox is a leading manufacturer and marketer of consumer products with fiscal year 2008 revenues of $5.2 billion. With 7,600 employees worldwide, the company manufacturers products in two dozen countries and markets them in more than 100 countries. For more information about Clorox, visit www.TheCloroxCompany.com. For more information on Armor All, go to www.armorall.com or www.aa-ownercenter.com.
-www.TonyStewartRacing.com-