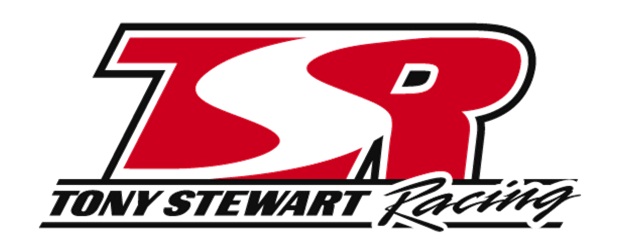 By Bill Klingbeil
INDIANAPOLIS (Aug. 25, 2010) – With a series named "World of Outlaws," one might think the group regularly competes around the globe. Truth is, Sprint car racing's elite teams race primarily in the United States, but do sprinkle a few international appearances into their annual 70-race, nomad-like schedule. Canadian soil has been the most circled dirt of any outside the United States for the Outlaws during their 32-year history, and this weekend, "The Greatest Show on Dirt" will once again venture north of the border.
Tony Stewart Racing's Steve Kinser and Donny Schatz each have been victorious in Canada already during the 2010 campaign, and both would like to score another win this weekend when the Outlaws contest the fourth annual Oil City Cup at Castrol Raceway in Edmonton, Alberta. Kinser and Schatz are the only Outlaw competitors with World of Outlaws (WoO) A-Feature wins in both eastern and western Canada and are the only drivers to have scored Outlaw victories in more than two countries.
Kinser, who first raced in Canada during the WoO's 1979 season, won his first series race in Canada when the Outlaws made their debut at Castrol in 2007. He was the winner when the Outlaws made their only appearance in Mexico during the 1992 campaign, and was victorious in the 2004 WoO Down Under event in Sydney, Australia. In July, he added Autodrome Drummond in Quebec to his illustrious list of tracks where he's won a WoO A-Feature.
Schatz, the four-time and reigning WoO champion, captured the second-ever WoO race at Castrol in 2007. He won the 2005 WoO Down Under event at Parramatta City Raceway in Sydney, and is the most recent WoO winner in Canada. He won the 35-lap A-Feature at Ohsweken (Ontario) Speedway on Aug. 1.
International success is an important element on anyone's list of racing accomplishments, but both WoO champions from TSR are focused on continuing their solid results at Castrol. Each has made six starts at the 3/8-mile dirt oval, and both have been very competitive. Kinser has not finished outside the top-four, while Schatz has four top-three finishes to go along with fifth-place and ninth-place runs.
Kinser led all 35 laps when the Outlaws made their debut in Edmonton, while Schatz charged from his 11th starting position to finish third in that inaugural race. Two nights later, Schatz established the track record in qualifying and led the final 13 laps to score his first WoO triumph in Canada. Last August, in two Oil City Cup races at Castrol, Kinser finished second and third while Schatz finished third and fifth.
With only 19 races remaining in 2010, both Kinser and Schatz are looking to add more victories. Kinser has seven wins and leads the series with 32 top-five and 46 top-10 finishes. His consistency has kept him right in the thick of the championship chase. He trails 2010 WoO championship standings leader Joey Saldana by 25 points. Schatz has three WoO triumphs this season to go along with 25 top-five and 39 top-10 finishes.
Last weekend, both Kinser and Schatz earned a podium finish in the Magic City Showdown at Nodak Speedway in Minot, N.D. Kinser finished second by .018 seconds in Friday night's main event, while Schatz charged from 11th to third in Saturday's 30-lap A-Feature. Each driver surrendered second position because of tire issues – Schatz on Friday and Kinser on Saturday – and rebounded to earn top-10 finishes.
Friday and Saturday at Castrol, the pit gates will open at 2 p.m. MDT with the grandstands opening at 4 p.m. Hot laps are scheduled to begin at 6 p.m. For more details and ticket information, call Castrol Raceway at (780) 468-3278 or visit www.castrolraceway.com.
Race fans unable to attend this weekend's races can catch all of the action on DIRTVision.com. Fans can listen live as Johnny Gibson, "Voice of the Outlaws," calls the action as he does at all WoO Sprint Series events on the DIRTVision.com cybercast, as well as on the DIRT Radio Network. Go to www.DIRTVision.com for more information on all the site features, including updated results from each night of racing, as well as a chat room to interact with other race fans.
Steve Kinser, Driver of the No. 11 TSR/Bass Pro Shops/Chevy/J.D. Byrider Maxim:
Last weekend, you nearly scored two wins but ended up with a second- and ninth-place finish. Is that evidence of just how tough winning races with the World of Outlaws has been this year?
"The competition is as tough as it has ever been. It seems like we keep saying that every year and more and more guys keep getting faster and faster. Last weekend in Minot was probably more frustrating than anything else. On Friday, we qualified badly (13th) and had to make a big run through the field. The guys had the Bass Pro Shops car really good in the feature. I knew on that last lap I had to make a perfect last corner to win. It was pretty close to perfect, but not quite. I gave Joey just enough room to turn back down and get me at the line. Saturday, we had a better night from the start and I was able to get into second in the feature. Kraig (Kinser) was doing a good job leading and I was hoping to put a move on him for the lead late, but I lost a right-rear tire before I could make my move. We knew the track was going to hurt tires, but we were hoping, with it being shortened to 30 laps, that we'd have enough rubber. It didn't work out that time, but maybe it will next time."
This weekend, the schedule points you to Edmonton. Every time you've raced there, you've been right near the front. Can you pinpoint why you've been so good there in your six starts?
"Winning that first race helps. We led every lap and felt pretty good the whole night. We came back the next night, started on the pole, and finished fourth. Every other race there, we've been third or second, so something about our program and that track really click. It's a fun place to race. They usually have a couple of grooves where you can move around and do some passing. That's what we like to see. Our hope is that we can keep it up. We'd like to be right up there again and have a chance to win. Consistency is important, but the wins seem to help a lot more."
Donny Schatz, Driver of the No. 15 TSR/Armor All/Chevy/ParkerStore J&J:
You've said in the past that luck is part of racing. During your four-year run as WoO champion, you seemed to be on the better part of the luck side. But this year, things haven't gone as well. How do you overcome some of the obstacles that have come your way this year?
"I'm a true believer that you make your own luck. Saying that, I also understand that there are things you just can't control. We've had more than our share of issues this year, but you have to work through it and overcome those things. As a team, we just have to keep working hard. The harder we work, the better our chances of success are. That's what we've done the past few seasons, and that's the only way to go at it."
The A-Feature you won in Ohsweken, recently, was one of your best races of the season. Is that the type of race you try to repeat at a place like Castrol, where you've been pretty successful in the past?
"Winning is what we try to do every night. We tried something in the dash at Ohsweken and it really turned our night around. That's the thing – you have to be willing to try something to get faster. Castrol is a good track and you always seem to have a chance. In 2008, we timed pretty badly but raced our way into the dash. We have two nights of racing up there and our goal is to get better every time we hit the track. If we can find something that works well early Friday and keep improving, that would be great. Our goal is to do the best we can on Friday night and see if we can compete for the win."
Tony Stewart Racing's Steve Kinser and Donny Schatz: Career Results at Castrol Raceway
Year
Date
Steve Kinser
Qualifying
Start
Finish
Donny Schatz
Qualifying
Start
Finish
2009
8/29
World of Outlaws
5
4
3
World of Outlaws
6
8
5
8/28
World of Outlaws
5
4
2
World of Outlaws
3
3
3
2008
8/23
World of Outlaws
9
1
3
World of Outlaws
16
2
2
8/22
World of Outlaws
6
8
3
World of Outlaws
2
3
9
2007
8/19
World of Outlaws
10
1
4
World of Outlaws
1
3
1
8/17
World of Outlaws
11
2
1
World of Outlaws
3
11
3
About Bass Pro Shops
In less than three decades, Bass Pro Shops has grown from a small display in Springfield, Mo., into the nation's leading retailer of premium outdoor gear. Bass Pro Shops has established itself as a cutting-edge innovator in the highly competitive world of outdoor retailers. Now totaling 56 locations nationwide, and planning to add up to two more stores in 2011, Bass Pro Shops have become destination locations for over 100 million consumers each year with their unique combination of entertainment, outdoor education and conservation appreciation. Bass Pro Shops has won the prestigious "Trendsetter of the Year" award, as well as Chain Store Age's "Retailer of the Year" award and Sporting Goods Business' "Specialty Retailer of the Year" award. Bass Pro Shops and brand founder, Johnny Morris, also won "2008 Retail Innovator of the Year" from the National Retail Federation. The company also has been named the #1 Outdoor Retailer in America by Sporting Goods Business magazine. For more information regarding Bass Pro Shops, store locations and racing involvement, log on to www.basspro.com.
About Armor All/STP
The Armor All/STP Products Company is a subsidiary of The Clorox Company, headquartered in Oakland, Calif. Clorox is a leading manufacturer and marketer of consumer products with fiscal year 2008 revenues of $5.2 billion. With 7,600 employees worldwide, the company manufacturers products in two dozen countries and markets them in more than 100 countries. For more information about Clorox, visit www.TheCloroxCompany.com. For more information on Armor All, go to www.armorall.com or www.aa-ownercenter.com.
-www.TonyStewartRacing.com-