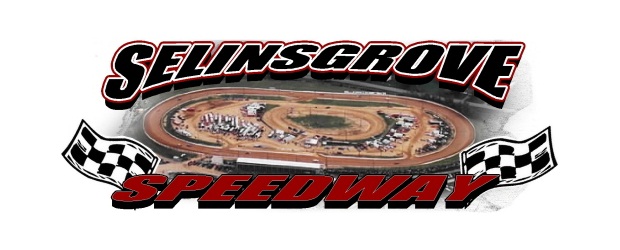 By Steve Inch
SELINSGROVE, Pa. – Pat Cannon of Etters drove to his ninth win of the
season at Selinsgrove Speedway in convincing style in Saturday night's
25-lap 358 sprint car feature. The victory, the 25th of Cannon's career at
the track, came at the wheel of the Highlands' Tire & Service Center No. 3
and marked his 14th overall win in 2010.
Cannon now leads the A&A Auto Stores 358 sprint car standings by just 45
points over Blane Heimbach of Selinsgrove, who trailed Cannon across the
line in second in the feature event.
Josh Beard of Brogue was transported to the Geisinger Medical Center in
Danville with undisclosed injuries he sustained in a lap two crash in turn
one in the sprint car consolation race.
Selinsgrove Speedway will present the Tenth Annual NRG Controls North
National Open for 358/360 sprint cars at 7 p.m. Saturday, September 4. The
35-lap Open will pay $8,000 to win out of a purse totaling more than
$36,500. Joining the sprint cars will be the pro stock division. Track
gates will open at 5 p.m. The rain date, if needed, will be Sunday, Sept. 5
at 7 p.m.
A multi-car crash unfolded in turns three and four on the first lap of the
sprint car feature in which Steve Nederostek's race car flipped violently.
All drivers, including the first four starters in the lineup who were
involved, escaped injury.
For the restart, original fifth-place starter Mike Walter moved to the pole
position and powered into the lead at the drop of the green flag. M. Walter
was chased by original sixth-place starter Matt Heimbach, who joined M.
Walter on the front row for the restart of the race.
By lap five, 12th-place starter Pat Cannon stormed into the third position.
Three laps later, Cannon passed M. Heimbach for second and began to reel in
M. Walter. On the 11th circuit, Cannon made the winning pass using the
inside lane in turn four and quickly checked out from the rest of the
field.
At the midway point of the event, Cannon was setting the pace in front of
M. Walter, M. Heimbach, eighth-place starter Davie Franek, and
seventh-place starter TJ Stutts. By lap 18, 10th-place starter Blane
Heimbach began to show some speed and throttled his way into third.
B. Heimbach secured the second position on a lap 22 restart but ran out of
time when he attempted to catch Cannon. At the finish, Cannon was
victorious by 4.5 seconds over B. Heimbach, M. Walter, Franek, and Kevin
Nouse.
SELINSGROVE SPEEDWAY RACE SUMMARY – 28 August 2010
358 Sprint Cars – 31 Entries
25-Lap A-Main: 1) 3 Pat Cannon 2) 12 Blane Heimbach 3) 63 Mike Walter 4)
4R Davie Franek 5) 21T Kevin Nouse 6) 14 Matt Heimbach 7) 1S Logan
Schuchart 8) 19 Colby Womer 9) 76 Larry Kelleher 10) 23M TJ Stutts 11)
71 Jessica Anderson 12) 22T Matt Boland 13) 5 Phil Walter 14) 99B Nyle
Berkes 15) 66 Ryan Kissinger 16) 99 Cody Keller 17) 16H Matt Horst 18)
71C Charlie Anderson 19) 9 Wes Irwin 20) 56 Nate Snyder DNF 21) 21
Adrian Shaffer DNF 22) 7 Joey Borich DNF 23) 1 Jason Shultz DNF 24) 769
Steven Nederostek DNF
Heat Winners: Cody Keller, Joey Borich, Pat Cannon, Jason Shultz
Consolation Winner: Logan Schuchart