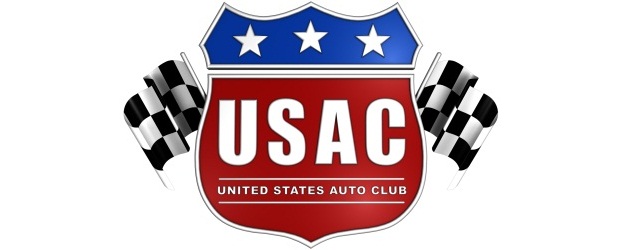 By Dick Jordan
Tony Hunt and Jim Waters are "on the spot" Saturday when the AMSOIL USAC Western and Young Automotive Rocky Mountain Sprint series convene at Rocky Mountain Raceways in Salt Lake City, Utah. The difference is their focus won't necessarily be on each other, but on the drivers chasing them in their respective series standings.
Hunt, of Lincoln, Calif., has a 59-point edge over Luis Ramos III in the Western tally, while Waters, of West Jordan, Utah, sits just six points ahead of Jimmy Wysong in the Rocky Mountain points.
Three of the four point leaders have already scored victories at the Utah oval this season. Ironically, Ryan Burdett won the only previous meeting of the two series at the track, in July.
Waters has won two of the last three races at RMR, while Hunt won in June and Wysong in May. Ramos, despite the lack of a Salt Lake City win, has a second and three thirds in six starts.
Hunt is aiming for his sixth USAC driving title, while Waters is eyeing a third Rocky Mountain title.
USAC AMSOIL WESTERN SPRINT CAR POINT STANDINGS
1-Tony Hunt-585, 2-Luis Ramos III-526, 3-Scott Pierovich-399, 4-JoJo Helberg-333, 5-Shanua Hogg-309, 6-Gordon Rodgers-263, 7-Marvin Mitchell-254, 8-Tanner Swanson-246, 9-Audra Sasselli-226, 10-Kody Swanson-129.
USAC YOUNG AUTOMOTIVE ROCKY MOUNTAIN SPRINT CAR POINT STANDINGS
1-Jim Waters-422, 2-Jimmy Wysong-416, 3-Luis Ramos III-376, 4-Eric Barlow-306, 5-Mel Andrus-271, 6-Paul Marconi-259, 7-Ray Bergener-252, 8-Ryan Burdett-205, 9-Chancey Filler-191, 10-Tony Hunt-181.