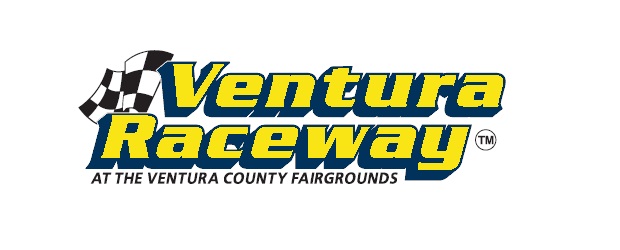 By Lance Jennings and surfnsprint.com
VENTURA, CA – AUGUST 31, 2010… With a break lasting over a month, the VRA Sprint Car Series capped off their night with a wild 30-lap main event. Featuring five official lead changes by four different drivers, Quartz Hill's Steve Conrad became the ninth different winner at Jim Naylor's Ventura Raceway.
Sharing the front row of the twenty car field were Camarillo drivers Brent Camarillo and "The Rocket" Ronnie Case. With both drivers looking for their first victory of the year, Camarillo got the jump on the former USAC/CRA Rookie of the Year. After Camarillo led the opening lap, Case mounted a charge on the high side of the Ventura clay to pass the young driver. Ronnie was strong in the #8 Engle Cams / Lucas Oil car, but was now feeling pressure from Steve Conrad, who started fourth.
Executing a power move to take command on lap five, Conrad had his eyes set on adding his name to the winner's list. Driving the #56 Roy Miller Freight Lines / SC Grafix entry, Steve was in command until Palmdale's Rick Hendrix drove past the veteran driver on lap fifteen. Looking for his first Ventura win since May 1st, Rick was flying in the #15 Rick's Gates Works / Simpson machine. Conrad was persistent and battled back on the low groove of the second turn to retake the lead on lap twenty-seven.
Brent Camarillo followed Conrad's line to take second from Hendrix. Behind the leaders, Ronnie Case and Ventura's Greg Taylor closed in to make their bid for the victory. For a brief moment, the pair raced four-wide on the 1/5-mile oval with Hendrix and Camarillo for second. The intense action was soon halted for a spinning Camarillo, who collected Case and Taylor.
With a few laps to go after the restart, point leader Troy Rutherford and Josh Ford battled with Hendrix for second while Conrad stretched out his lead. As the trio battled three wide, Steve took the win ahead of Rutherford, Ford, Hendrix, and Cody Kershaw.
After recording his first win of the season, Steve Conrad is seventh in the point standings. Earlier in the evening, the 1999 Ventura IMCA Sprints Co-Rookie of the Year finished second in his heat race. To date, Conrad has two heat race wins and twelve top-10 finishes on the year.
Ojai's Troy Rutherford continues to zero in on his first series title with a second place finish. Driving the #11 Trench Shoring / L&H Consulting entry, Rutherford won his series leading twelfth heat race of the year with the Kaeding Performance Heat Race #3 victory. Troy has a 370 point advantage with four feature wins, fifteen top-10 finishes, and one semi-main triumph in the 2010 campaign.
Josh Ford of Camarillo scored his thirteenth top-10 finish of the season with his third place run. Piloting the #73 King Racing Products / A&A Precision Machining car, Ford won the Steve Watt Enterprises Heat Race #2. The victory marked his fifth heat race win of the year. Currently sitting third in the point chase, the March 20th winner also has one semi-main win to his credit.
After leading nine laps of the main event, Rick Hendrix crossed the finish line in fourth place. Earlier in the program, Hendrix won the Lucas Oil / Fast Undercar Heat Race #4. The former USAC Western Sprint Car champion has one feature victory, five heat race wins, and nine top-10 finishes. As this writing goes to press, Hendrix is fifth in the point standings.
Oak Park's Cody Kershaw drove to a fifth place finish after starting thirteenth. Driving the #27K Maxima Racing Oils / Applied Suspension entry, Kershaw was fourth in his heat race. In limited starts, the young driver is eleventh in the point chase with six top-10 finishes, two heat race wins, and two semi-main victories.
Rialto's Don Gansen won his third heat race of the year with the LRB Manufacturing Heat Race #1 victory. Driving the #81 Christian Stover Foundation machine, Gansen recorded a nineteenth place finish in the feature. Currently ninth in the point standings, Don has six top-10 finishes and one semi-main win on the year.
Kenny Perkins of Victorville earned the Sushi Fresh Hard Charger Award with a seventh place drive after starting seventeenth. Piloting the #5K Sprint Car Rentals / Bumblebee Plastics entry, Perkins is fifteenth in the point chase with one heat race win and six top-10 finishes in 2010.
Ventura Raceway held seven other companion main events on the night. Rob Kershaw led all 20 laps to score the VRA Senior Sprint Car victory. Angel Figueroa won in Pro Dwarf Car action, while Kevin Alverson took the checkered flags in the Senior Dwarf Car division. Austin Rodarte won with the IMCA Modifieds and Ryan Butcher claimed the Mini Dwarf Car Piston victory. In the Mini Dwarf Car Super Chargers, Ricky Lewis won the main event and Devin McCree won with the Junior Midgets.
The VRA Sprint Car Series would like to thank Fast Undercar, ITI Performance, Kaeding Performance, LRB Manufacturing, Lucas Oil, Snap On Tools, Steve Watt Enterprises, Sushi Fresh, and Twister-X for their support.
This Saturday night, September 4th, Ventura Raceway will host their final Flat Track Motorcycle show of the year. The VRA Sprint Car Series will be back at "The Best Little Dirt Track In America" on September 11th. Joining the powerful 360 Sprints will be the Senior Sprints, Dwarf Cars, California Lightning Sprints, Junior Midgets, and Mini Dwarfs. For more event information, please visit www.venturaraceway.com.
——————————————————–
VRA SPRINT CAR RACE RESULTS:
Ventura Raceway – Ventura, California
August 28, 2010 – Race #17
ENTRIES: ( Car / Driver Name / Points)
2T Ken Marini 10; 3 Marcus Niemela 100; 3k Kevin Mahoney 15; 3M Denny McVey 20; 5K Kenny Perkins 165; 6 Brent Camarillo 135; 7 Greg Taylor 155; 8 Ronnie Case 165; 11 Troy Rutherford 240; 15 Rick Hendrix 215; 20K Dakota Kershaw 190; 22c Brian Camarillo 105; 24 Guy Woodward 150; 27K Cody Kershaw 190; 33 Scott Hansen 170; 43 Justin Kierce 115; 49x Jeff Fillingame 15; 55s Kyle Smith 130; 56 Steve Conrad 255; 57 Steve Hix 15; 65 Austin DeBlauw 20; 73 Josh Ford 225; 81 Don Gansen 125; 83 John Nock 125; 91R Brody Roa 140; 92 Brandon Thomson 165; 96k Charlie Butcher 0.
LRB MANUFACTURING HEAT RACE 1: (10 laps)
1. Don Gansen, 2. Steve Conrad, 3. Scott Hansen, 4. Brody Roa, 5. Marcus Niemela, 6. John Nock, 7. Charlie Butcher (DNS).
STEVE WATT ENTERPRISES HEAT RACE 2: (10 laps)
1. Josh Ford, 2. Brent Camarillo, 3. Brandon Thomson, 4. Kyle Smith, 5. Austin DeBlauw, 6. Steve Hix, 7. Brian Camarillo.
KAEDING PERFORMANCE HEAT RACE 3: (10 laps)
1. Troy Rutherford, 2. Ronnie Case, 3. Guy Woodward, 4. Cody Kershaw, 5. Denny McVey, 6. Kevin Mahoney, 7. Ken Marini.
LUCAS OIL / FAST UNDERCAR HEAT RACE 4: (10 laps)
1. Rick Hendrix, 2. Dakota Kershaw, 3. Greg Taylor, 4. Justin Kierce, 5. Kenny Perkins, 6. Jeff Fillingame.
ITI PERFORMANCE SEMI-MAIN: (12 laps)
1. Kenny Perkins, 2. Marcus Niemela, 3. John Nock, 4. Brian Camarillo, 5. Austin DeBlauw, 6. Jeff Fillingame, 7. Steve Hix, 8. Kevin Mahoney, 9. Denny McVey, 10. Ken Marini, 11. Charlie Butcher (DNS).
FEATURE: (30 laps – With Starting Positions)
1. Steve Conrad (4th), 2. Troy Rutherford (6th), 3. Josh Ford (7th), 4. Rick Hendrix (5th), 5. Cody Kershaw (13th), 6. Dakota Kershaw (3rd), 7. Kenny Perkins (17th), 8. Scott Hansen (10th), 9. Brandon Thomson (9th), 10. Ronnie Case (2nd), 11. Greg Taylor (11th), 12. Guy Woodward (12th), 13. Brody Roa (15th), 14. John Nock (19th), 15. Kyle Smith (14th), 16. Brent Camarillo (1st), 17. Brian Camarillo (20th), 18. Justin Kierce (16th), 19. Don Gansen (8th), 20. Marcus Niemela (18th).
———————————————
FEATURE LAP LEADERS:
Lap 1 Brent Camarillo, Laps 2-4 Ronnie Case, Laps 5-14 Steve Conrad, Laps 15-26 Rick Hendrix, Laps 27-30 Steve Conrad.
SUSHI FRESH HARD CHARGER: Kenny Perkins (17th to 7th)
VRA SPRINT CAR POINT STANDINGS: (8/28)
1. Troy Rutherford 3585; 2. Greg Taylor 3215; 3. Josh Ford 3110; 4. Kevin Kierce 2910; 5. Rick Hendrix 2745; 6. Brian Camarillo 2655; 7. Steve Conrad 2650; 8. Brent Camarillo 2390; 9. Don Gansen 2230; 10. Justin Kierce 1800; 11. Cody Kershaw 1755; 12. Dakota Kershaw 1675; 13. Brody Roa 1620; 14. Guy Woodward 1615; 15. Kenny Perkins 1590; 16. John Nock 1400; 17. Brandon Thomson 1265; 18. Marcus Niemela 1245; 19. Scott Hansen 1180; 20. Luis Espinoza 1175.
NEXT VRA SPRINT CAR RACE:
September 11 – Ventura Raceway – Ventura, California