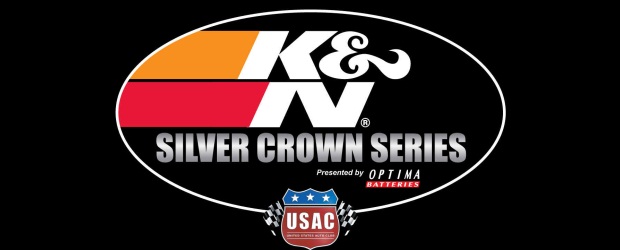 By Dick Jordan
Levi Jones and car owner Tony Stewart/Curb-Agajanian Racing are the champions of the 2010 USAC Silver Crown Championship Series. It's Jones' fourth USAC National title, first in the Silver Crown series. The title is Stewart's 13th in National competition, four as a driver and now nine as a car owner.
Jones edged Bud Kaeding by two points to win the title! Jones finished seventh and Bud Kaeding eighth in the 150-lap series finale at Toledo, Ohio Saturday, leaving Jones as the champion. The margin ties the all-time record set by Tony Stewart over Dave Darland in 1995 and Mike Bliss over Ron Shuman in 1993.
Jerry Coons Jr. of Tucson, Ariz. won the "Rollie Beale 150" at Toledo Speedway. Coons took the lead on lap 59 when leader Jacob Wilson slid into the third turn wall. Coons then led the final 92 laps in his Rotondo Weirich/Champion Brands Beast/Toyota. Kody Swanson finished a close second ahead of Bobby East, Bryan Clauson and A.J. Fike.
The championship battle turned on lap 124 when Kaeding, running ahead of Jones and appearing headed for the title, was involved in a three-car tangle on the backstretch. He was able to continue but needed to pass Jones to claim the championship. Tanner Swanson flipped during the lap 124 accident but escaped injury.
FINAL USAC SILVER CROWN CHAMPIONSHIP SERIES POINT STANDINGS
1-Levi Jones-405, 2-Bud Kaeding-403, 3-Kody Swanson-394, 4-Bryan Clauson-366, 5-Jerry Coons Jr.-354, 6-A.J. Fike-338, 7-Brian Tyler-327, 8-Bobby East-313, 9-Shane Hmiel-299, 10-Tracy Hines-256.