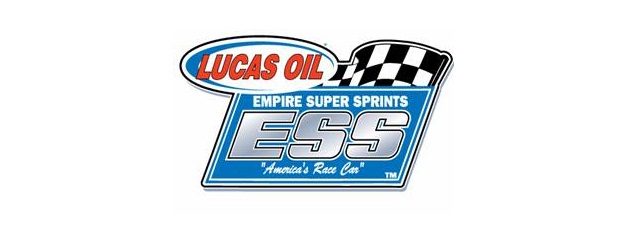 By Dean Reynolds
SYRACUSE, NY – Andre Bedard and Babe Design from Granby, Quebec has been a part of the Lucas Oil Empire Super Sprints (ESS) family for many years and for 2010 he continued his dedicated support. Babe Design provided the new ESS officials uniforms for this season with the new look adding an extra professional look.
Bedard not only design's the ESS officials uniforms but also the ESS coats for the officials and fans as well. As the annual awards banquet is right around the corner on November 20th. the special award recipients will be awarded coats that will be designed and embroidered by Andre himself.
Bade Design has a full line crew shirts, t-shirts, coats, caps, sportswear and such for the race teams. For the drivers you can also get a personalized designed nomex driver suits along with gloves, shoes, belts and other accessories. For a complete line of promotional items, racing division items as well as embroidery and print you can visit www.babedesign.com
The crowning of the champion Steve Poirier is a little over a week away with the over 20 drivers receiving cash and prizes from the record point fund payouts. Babe Design will again add a flare to the 27th anniversary gathering. For the latest up to date information, please log on to www.empiresupersprints.com where the tradition continues of excitement guaranteed!
The Lucas Oil Empire Super Sprints are brought to you by: Lucas Oil, Northwood 2 Construction/LaSalle Motorsports, SUNY Canton, 730 Truck Stop, Hoosier Racing Tires, Les Constructions Ultra, Cooks Contracting Services, Fondations 4 Saisons, Car Mate Trailers, The National Parts Peddler Newspaper, WestFront Construction, Cobra Coaches, The Ohsweken Speedway, Mohawk Racing Parts, Engine Research, Brodix Cylinder Heads, Total Race Supply, Riverside Bar and Grill, Coffrage Daniel Lampron, Mohawk Valley Community College, FX Chevy and many, many associate sponsors.