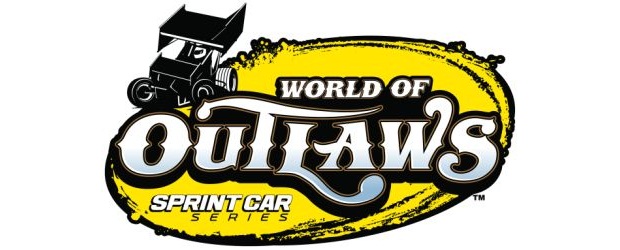 By Gary Thomas
Calistoga, Calistoga – February 4, 2011…The high-speed thrills of the World of Outlaws Sprint Car Series will return to the beautiful Calistoga Speedway on Saturday April 2 and tickets are on sale for the much anticipated event.
The upcoming World of Outlaw show presented by Motorsports Ventures, in association with the World Racing Group, will also be the first race at Calistoga Speedway since over 5,000 yards of new clay were added to the picturesque half-mile track.
The volunteer efforts of Mike Griffin, Ron Schlegel, Augie Grube, Phil Seavey, Kyle Vella and Mike Stadelhofer, combined with the generous donations of Harold Smith & Son, Stadelhofer Construction and Dennis E. Watson has resulted in over $300,000 worth of track improvements, all for the cost of fuel for the equipment.
The night of competition on Saturday April 2 will mark the very first World of Outlaw appearance in Calistoga since 2007. It is the finale of an extended early swing in California for the "Greatest Show on Dirt" that also includes stops at Chico's Silver Dollar Speedway on March 12, Giant Chevrolet Kings Speedway on March 18, the Tulare Thunderbowl on March 19 and the inaugural visit to Merced Speedway on April 1.
After becoming the first Californian to claim the World of Outlaw title last season Clovis, CA's Jason Meyers will look to pick up his first ever series win at the Calistoga Speedway, a track he has claimed three victories at in his career. Meyers was also the 2002 Calistoga track champion and finished runner up to Danny Lasoski during the most recent WOO event at the speedway in September of '07.
Other super-stars set to tackle the newly revamped and challenging Calistoga half-mile will include Brownsburg, Indiana's Joey Saldana; Fargo, North Dakota's Donny Schatz; Bloomington, Indiana's Steve Kinser; Germantown Tennessee's Sammy Swindell; Nashville, Tennessee's Paul McMahan; Bartlett, Tennessee's Jason Sides; Elk River, Minnesota's Craig Dollansky; San Jose, California's Tim Kaeding and many more.
Tickets for the Calistoga Speedway return are on sale and can be purchased by logging onto http://www.worldofoutlaws.com/tickets or by calling the World of Outlaws at (704) 795-7223.
Adult advance reserved tickets for April 2 cost $45 and include a complimentary fan pit pass, which will allow people incredible access to all the stars of the World of Outlaws. The special fan pit pass offer expires at Midnight on April 1. General admission tickets will cost $39 with children 12 and under just $9.
The Calistoga Speedway is located on the scenic Napa County Fairgrounds in Calistoga, California at 1435 North Oak Street and has been in existence since 1937. Following the World of Outlaw event, the track will go dark until Memorial Day weekend, which will feature the Golden State King of the West Sprint Car Series competing in back-to-back nights of racing on May 28 and 29.
For more information on the half-mile log onto http://www.calistogaspeedway.org and for all your news and tidbits on the World of Outlaws Sprint Car Series visit http://www.woosprint.com/
More historical and in-depth information on the famed Calistoga Speedway can also be found at http://www.hammerdownusa.com/calistoga.htm