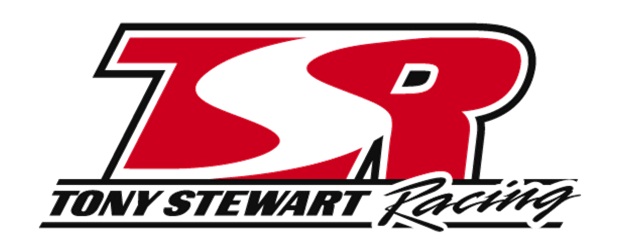 By Bill Klingbeil
Dates: Friday, March 18, 2011
Saturday, March 19, 2011
Series: World of Outlaws (WoO) Sprint Car Series
Locations: Friday – Giant Chevrolet Kings Speedway (Hanford, Calif.)
Saturday – Thunderbowl Raceway (Tulare, Calif.)
Winners: Friday – Postponed to March 31 due to weather
Saturday – Joey Saldana of Kasey Kahne Racing
TSR Results: Saturday – Schatz (Started 4th, Finished 3rd)
Kinser (Started 17th, Finished 6th)
Tony Stewart Racing's (TSR) Donny Schatz and Steve Kinser continued the World of Outlaws (WoO) Sprint Car Series "California Spring Break Tour" Saturday night at Thunderbowl Raceway in Tulare, Calif., by finishing third and sixth, respectively. The Outlaws were scheduled to stage a pair of events in the Golden State, but persistent rain on Friday night at Giant Chevrolet Kings Speedway in Hanford forced WoO officials to reschedule the 35-lap A-Feature for Thursday, March 31.
Four-time WoO champion Schatz, driver of the No. 15 STP/Armor All/Chevy J&J, earned his fourth consecutive podium finish by placing third in the 35-lap A-Feature. TSR's Kinser raced the No. 11 Bass Pro Shops/J.D. Byrider/ Chevy Maxim from deep in the field to finish sixth.
After scoring a runner-up finish in last week's Mini Gold Cup at Silver Dollar Speedway in Chico, Schatz entered the weekend looking to continue to his recent string of solid finishes. On Saturday night, he qualified fourth in the field of 26 cars, finished fifth in the first heat and raced to fourth in the dash. Schatz started the 35-lap A-Feature fourth and battled for the third position during the early stages of the race. He began closing on leaders Joey Saldana and Jason Meyers 10 laps into the race. Schatz took advantage of a lap-17 restart, getting past Meyers for second, but the pass was nullified when another caution flag flew before the lap was completed. On the next restart, Schatz couldn't get past Meyers and spent the remaining laps chasing the top duo. Schatz's third-place finish was his fifth podium finish of the season.
For Kinser, the end result of sixth place wasn't too bad considering where the evening began. The 20-time WoO champion opened the evening by qualifying 18th in the field of 26 competitors. He started the A-Feature from the ninth row and progressively worked his way forward. When the action slowed for the caution on lap 16, he had made his way up to 10th. During the remaining laps, Kinser continued his charge and climbed to sixth. The finish was his eighth top-10 in nine 2011 WoO starts.
Kinser is currently tied with Saldana for the top spot in the 2011 WoO championship standings. Both drivers have 1,280 points. Schatz ranks fourth in the standings with 1,217 markers. The TSR teams will return to action on March 31 to complete Friday's rained out program at Giant Chevrolet Kings Speedway. They'll conclude the California tour with a pair of programs, including the Outlaws' debut at Merced (Calif.) Speedway on Friday, April 1, and a race at Calistoga (Calif.) Speedway on Saturday, April 2.
-www.TonyStewartRacing.com-