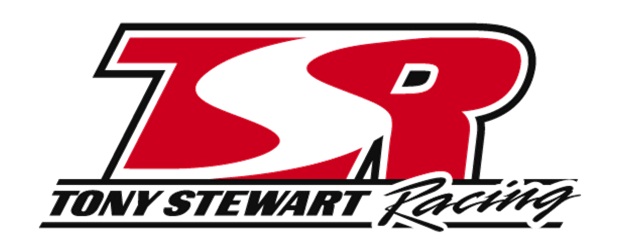 By Bill Klingbeil
INDIANAPOLIS (April 13, 2011) – The early returns are in on the 2011 World of Outlaws (WoO) Sprint Car Series and all indications point to another extremely competitive season unfolding throughout the 70-race schedule. Tony Stewart Racing (TSR) teammates Steve Kinser and Donny Schatz have established themselves as championship contenders through the first 11 races and now turn their focus to this weekend's traditional Outlaws doubleheader at Paducah (Ky.) International Raceway and at I-55 Raceway in Pevely, Mo.
The competitive series will make their Midwest debut Friday night after beginning the season with races in Florida, Mississippi, Texas, Nevada and California. Kinser, driver of the TSR No. 11 Bass Pro Shops/JD Byrider/Chevrolet Maxim, started the campaign with a flurry by winning four of the first seven WoO A-Features. Schatz, the four-time WoO champion, is rounding back into championship form thanks to six consecutive top-seven finishes behind the wheel of the No. 15 TSR No. 15 STP/Armor All/Chevrolet J&J.
Kinser, the 20-time WoO champion, currently ranks second in the standings and is looking to add Paducah to the list of tracks where he's been victorious during the last 33 years. Twice in his career he has finished second at high-banked, 3/8-mile dirt oval. The first came in May 1982 when Kinser scored a second-place finish in a United States Auto Club event, and the second came with the WoO in 2001. Last season, Kinser finished ninth at Paducah. On Saturday, "the King of the Outlaws" will be vying for his sixth career triumph at I-55. He first won at the high-banked, quarter-mile during the 1987 season, and most recently won there in April 2003. He has 29 top-10s in 35 career starts and scored three top-six finishes there last season.
Schatz enters the weekend seeking his first triumph of 2011. The Fargo, N.D., racer would like to duplicate an April weekend in 2006, when he scored back-to-back WoO wins, including his only triumph at I-55. Later that season, he claimed the first of four WoO championships. Schatz has made six starts at Paducah and has finished inside the top-seven four consecutive times. His best finish was second in April 2009. Schatz has been the model of consistency at I-55 during the past seven seasons. He has 12 consecutive finishes inside the top-eight and last season finished sixth, fifth and seventh in three stops at the high-banked track.
Through 11 nights of action in the 2011 WoO campaign, Kinser ranks second and Schatz fourth in the championship standings. Kinser, who trails Joey Saldana by four points, leads the series with four A-Feature triumphs and has 10 top-10s. Schatz has posted five podium finishes and seven consecutive top-seven runs heading into the weekend. He trails Saldana by 53 markers.
For Friday's event at Paducah International Raceway, the pit gates will be open throughout the day with the grandstands opening at 5 p.m. CDT. Racing is scheduled to begin at 7 p.m. For more details, contact Paducah International Raceway at (270) 898-7469 or visit the track's official Web site at www.paducahracing.com.
Saturday at I-55 Raceway, the pit gates and the grandstands will open at 2 p.m. CDT. Hot laps are scheduled to begin at 6 p.m. For more details, contact I-55 Raceway by calling (636) 479-3219 or visit the official Web site of I-55 Raceway at www.I55raceway.com.
Race fans unable to attend this weekend's races can catch all of the action on DIRTVision.com. Fans can listen live as Johnny Gibson, "Voice of the Outlaws," calls the action as he does at all WoO Sprint Series events on the DIRTVision.com cybercast, as well as on the DIRT Radio Network. Go to www.DIRTVision.com for more information on all the site features, including updated results from each night of racing, as well as a chat room to interact with other race fans.
Steve Kinser, Driver of the No. 11 TSR/Bass Pro Shops /J.D. Byrider/Chevrolet Maxim:
After starting the season in Florida and working your way west through Mississippi, Texas, Nevada and California, the schedule will have you racing at a number of Midwestern tracks during the next month. What are the benefits to racing closer to home?
"It's nice when you can go race a weekend and can be back at your own shop by Sunday night. These guys travel up and down the road a lot of nights, sleep in hotels, and work outside in the elements. Everyone enjoys being able to sleep in their own bed. We've got a lot of fans out there, especially when we run somewhat close to home. Hopefully, we put on the kind of performances they all come out to see. The other thing is that we are really familiar with most of these tracks around here. We've been really successful at some and others we've been close.
Steve Kinser, Driver of the No. 11 TSR/Bass Pro Shops /J.D. Byrider/Chevrolet Maxim (cont.):
You've said that the championship chase typically becomes clear by June 1. The start of 2011 has been tremendous for the Bass Pro Shops team. What will it take for you to keep up the current pace and be in a position to be considered a championship threat six weeks from now?
"We have to be winning races or at least contending for wins. The start we had in Florida, winning two of three and finishing second in the other, was the best start we've had in a while. Being able to win in Mississippi and then Las Vegas proved that what happened in Florida wasn't just a one weekend deal. We didn't do as well as we wanted in California, but that's behind us now. The schedule has us going to some tracks where we can pick up some good momentum, and momentum is a big deal in this sport."
Donny Schatz, Driver of the No. 15 TSR/STP/Armor All/Chevrolet J&J:
After a rare weekend off, the focus now turns to a pair of races in the Midwest. Are you excited about getting back to the racetrack?
"Seeing Paducah and Pevely on the schedule is a good sign for our Tony Stewart Racing team. It means heading back to some places where there's usually great racing. Both tracks are shorter and pretty exciting. We've had some good runs at Paducah and nearly got a win there in 2009, but a caution came out and hurt our chances. We're hoping to be in a similar position on Friday and maybe have a different outcome. Pevely is always a fun night for us. It's a high-banked, quarter-mile and anything can happen. We've been consistent there the past couple of years, but just haven't finished first. It'll be nice to be racing a little closer to home this weekend."
With the first 11 races in the books, how would you grade the first portion of the season?
"I think we are making some progress. We didn't have the start we wanted to. I'd say in the last six races we have been able to get a little better. We were in the mix for the win in three of those races, and that's all you can ask for. It's a long season. This STP team (crew chief Rick Warner, crewmen Bob Curtis and Steve Swenson) has continued to find ways to get us faster. The next few weeks we have some great opportunities ahead of us and getting that first win of the season is our first goal. We'll worry about the other stuff later in the year."
Tony Stewart Racing's Steve Kinser and Donny Schatz: Career Results at Paducah International Raceway
Year
Date
Steve Kinser
Qualifying
Start
Finish
Donny Schatz
Qualifying
Start
Finish
2010
4/16
World of Outlaws
11
14
9
World of Outlaws
9
5
5
2009
4/17
World of Outlaws
13
7
4
World of Outlaws
8
3
2
2008
7/28
World of Outlaws
5
2
3
World of Outlaws
1
9
7
2007
4/6
World of Outlaws
12
14
24
World of Outlaws
19
18
6
2001
6/12
World of Outlaws
5
7
2
World of Outlaws
15
15
11
1998
4/17
World of Outlaws
10
5
3
World of Outlaws
11
14
13
1982
5/14
USAC Sprints
—
—
2
—
DNC
DNC = Did not compete
Tony Stewart Racing's Steve Kinser and Donny Schatz: Career Results at I-55 Raceway
Year
Date
Steve Kinser
Qualifying
Start
Finish
Donny Schatz
Qualifying
Start
Finish
2010
8/7
World of Outlaws
11
8
6
World of Outlaws
3
7
7
8/6
World of Outlaws
2
7
4
World of Outlaws
5
4
5
4/17
World of Outlaws
15
9
5
World of Outlaws
3
11
6
2009
8/8
World of Outlaws
8
15
11
World of Outlaws
7
14
4
8/7
World of Outlaws
1
8
9
World of Outlaws
7
4
3
2008
4/5
World of Outlaws
16
16
12
World of Outlaws
11
11
8
2007
7/7
World of Outlaws
4
9
3
World of Outlaws
10
4
2
2006
—
DNC
World of Outlaws
4
4
5
—
DNC
World of Outlaws
2
2
1
2005
7/8
World of Outlaws
10
11
5
World of Outlaws
14
8
2
4/2
World of Outlaws
1
9
4
World of Outlaws
4
8
5
2004
8/7
World of Outlaws
1
3
4
World of Outlaws
12
4
6
4/17
World of Outlaws
17