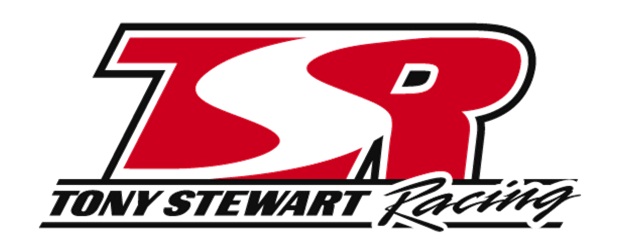 From Bill Klingbeil
INDIANAPOLIS, IN (April 28, 2011) – Tony Stewart Racing's (TSR) Steve Kinser and Donny Schatz are scheduled to appear at the Patriot Chevrolet/Buick/GMC display on Saturday (April 30) at Tri-State Speedway in Haubstadt, Ind. Patriot will host a display at the track from 2-7 p.m., showcasing new Chevrolet vehicles to race fans attending the World of Outlaws (WoO) Sprint Series event. Prior to the start of the racing program, Kinser and Schatz will sign autographs and meet with fans from 4-4:45 p.m. at the display.
Race fans will have the opportunity to take a closer look at the Chevrolet Camaro, Silverado, Equinox, Colorado and Tahoe models provided by Patriot. The appearance with the TSR drivers is courtesy of the team's partnership with the Chevrolet and GM Performance Parts brands. The dealership is located at 2843 State Route 64 West in Princeton, Ind. For more information, please visit www.patriotonline.com.
Both drivers are more than ready to return to action for the first time since April 2, when the Outlaws last raced at Calistoga (Calif.) Speedway. Three consecutive races have been washed out by wet weather, so Kinser, Schatz and all of the WoO competitors will be more than ready for action on Saturday. A complete race program is scheduled on the high-banked, quarter-mile dirt oval culminating with a 40-lap A-Feature. The pit gates open at 2:30 p.m. CDT, and the grandstands open at 3:30 p.m. Hot laps are scheduled to begin at 6 p.m. For tickets, visit www.tristatespeedway.com or call the track at (812) 768-5995.
Kinser, who started the 2011 WoO season with consecutive wins, leads the series with four wins and 10 top-10s. The 20-time WoO champion is currently second in the 2011 WoO championship standings, trailing leader Joey Saldana by only four points entering the weekend. Kinser has won 22 Sprint car feature events at the track during his career. His most recent win at Tri-State came in June 2009.
Schatz made his debut at Tri-State during his WoO rookie campaign in 1997. He nearly scored his first win at the track last October, leading the first 21 laps of the A-Feature before finishing fourth. The four-time WoO champion currently ranks fourth in the standings, 53 points out of first.
For more information regarding TSR, Kinser or Schatz visit www.tonystewartracing.com.
About Chevrolet
Founded in Detroit in 1911, Chevrolet celebrates its centennial as a global automotive brand with annual sales of about 3.5 million vehicles in more than 130 countries. In the U.S., the Chevrolet portfolio includes: iconic performance cars such as Corvette and Camaro; dependable, long-lasting pickups and SUVs, such as Silverado and Suburban; and award-winning passenger cars and crossovers, such as Malibu, Equinox and Traverse. Chevrolet also offers "gas-friendly" solutions, such as Chevrolet Cruze Eco with an EPA-estimated 42 miles per gallon highway, and the Chevrolet Volt offering 35 miles of electric driving and an additional 344 miles of extended gasoline range, according to EPA estimates. Most new Chevrolet models offer OnStar safety, security and convenience technologies including OnStar Hands-Free Calling, Automatic Crash Response and Stolen Vehicle Slowdown. More information regarding Chevrolet models, fuel solutions and OnStar availability can be found at www.chevrolet.com.
About GM Performance Parts
GM Performance Parts (GMPP) fuels the passions of automotive enthusiasts with factory-engineered and fully assembled crate engines, engine parts and vehicle accessories, including specialized licensed parts and accessories. GM Performance Parts is the only source for brand-new classic small-block and big-block crate engines, which use all-new parts, including the cylinder block, rotating assembly and cylinder heads. GMPP is also the leader in "LS" performance, with a full range of production-based crate engines and the growing family of LSX maximum performance engines and parts. GMPP's LS-based E-ROD engine systems include emissions equipment that meets California requirements for pre-OBD-II vehicles (E-ROD LS3 systems carry CARB EO D-126-30), delivering high performance with low emissions. No other manufacturer offers a comparable system. Customers can view information and purchase engines and parts at www.gmperformanceparts.com.