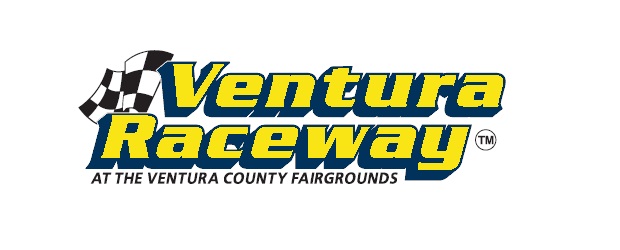 by Cliff Morgan
It was Brian Camarillo's night at Ventura Raceway Saturday April 30, as he took his first ever VRA Midget main event over an outstanding field of 25 VRA Midgets. Camarillo who started 6th in the 20 car main event field moved into the lead, passing early race leader Marcus Niemela on lap15 of the 30 lap race. Camarillo was then never headed as he took the win over Niemela, Robby Josett, Sean Dodenhoff and Bruce Douglass. Two time winner in 2011 Cory Kruseman ended his night in a back straight incident on lap18 putting him out of the race and ending his winning streak at two. Niemela's second place finish in his first ever midget event proves that this fine driver from Finland is on his way to a great future in open wheel racing. There were three heat races run Saturday night with wins going to Brent Camarillo in heat one, Wink Schweitzer in heat two and Bruce Douglass in heat three. So far in 2011 the new VRA Midget series has proven to be one not to miss as these racers blast around Ventura's 1/5 mile oval. They will return to Ventura on May 14 for the fourth race in the new series.
2010 VRA Senior Champion Rob Kershaw took another step toward another series championship with the win in the 20 lap Senior Sprint Car feature leading all 20 laps. His win puts him 135 points ahead of former champion Bruce Douglass who finished 18th after a incident on lap 12 put him out of action for the night. Kershaw led former VRA Champion Kevin Kierce, Victor Davis, Clif Warren and Richard McCormick to the finish line. Three heat races were run with wins going to Bruce Douglass in heat one, Victor Davis in heat two and Kevin Kierce in heat three.
Danny Lauer returned to Ventura Raceway Saturday to take his fourth IMCA feature win of the 2011 season. He is undefeated in his appearance at Ventura this season. The races started 14 cars with Lauer starting 9th. He passed John Crow on lap 12 and went on to take the win over Josh Vogt, Crow, Austin Rodarte and Dave Phipps. Two heat races were contested with wins going to Dave Phipps and John Romero. After Saturday night's event Brad Prows continues to hold a 7 point lead over Aaron Rodarte and an 8 point lead over Austin Rodarte after 6 races.
VRA Dwarf Cars ran a combined race for Pros and Seniors with 20 cars taking the green flag for their 20 lap main event. When all was said and done it was Pro driver Mike Lewis taking the overall and Pro win and George Calvo taking the Senior win. In heat race action, Keith Koslov took the Senior heat race win and Ray Estrada and Mike Lewis took Pro heat race victories.
The final division racing Saturday night was the VRA Sport Compacts. 2010 season champion Trevor Fitzgibbon took another hard fought win over Gary Marshall Jr, Brent Underwood, Cody Greiman, and Ryan Changus. There were two heat races run with wins going to Changus and Fitzgibbon. Fitzgibbon's wins keeps him out front in the season point race by 130 over Brent Underwood and Cody Greiman.
Ventura Raceway returned to action next Saturday night May 7 with a full program of VRA Sprint Cars, Senior Sprints, IMCA Modifieds, Dwarf Cars, Mod Lites, and our kids classes.