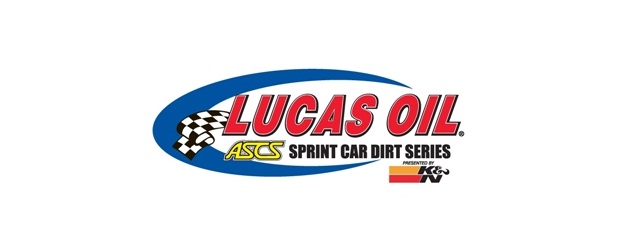 By Lonnie Wheatley
TULSA, Okla. (May 9, 2011) – After a heated tilt versus their Lone Star foes south of the Red River this past weekend, the American Bank of Oklahoma ASCS Sooner Region contenders are set for their first Oklahoma action of 2011 with this Saturday night's card at Lawton Speedway.
A pivotal stop on the ASCS Sooner schedule since the Regional series inception in 2001, the Lawton outcome often plays a part in the Sooner title.
Last year, Tulsa's Sean McClelland picked off one of his three series wins en route to a second Sooner crown after claiming his first title in 2005. McClelland's title defense got off to a rough start Saturday night when he flipped in the final corner of his "B" Main while in a transfer position after a parts failure.
So, rather than landing an "A" Main spot and possibly advancing, McClelland enters Saturday's action at Lawton tied for 15th in ASCS Sooner points.
Atop the Sooner point charts after the Devil's Bowl opener is 21-year-old Matt Covington of Glenpool, OK. Covington is just ahead of 2009 series champion Joe Wood, Jr., of Oklahoma City, with fellow OKC shoe Andy Shouse (2004 Sooner Region co-champion), Claud Estes (Godley, TX) and rookie shoe Brady Demeree (Skiatook, OK) rounding out the current top five in points.
The balance of the current top ten includes Michelle Decker (Guthrie, OK), John Ricketts (Burleson, TX), Gary Taylor (Snohomish, WA), Koby Barksdale (Norman, OK) and Tony Bruce, Jr., (Liberal, KS).
Parity has prevailed in recent years at Lawton Speedway, with seven different winners in the eight events atop the red clay oval over the past three years. Only Robert Sellers has repeated, with other recent winners including Shouse and McClelland in 2010, Jason Johnson and Brady Bacon in 2009 and Wood, Jr., and Taylor in 2008.
Two-time ASCS Sooner champion Kevin Ramey has enjoyed the most series success at Lawton Speedway with five Regional triumphs, though his last win came in September of 2007. McClelland is next with four Lawton scores followed by Sellers and Danny Jennings with three apiece.
Saturday's action at Lawton Speedway fires off at 8:00 p.m.
Lawton Speedway is located in Lawton, OK, off I-44 Exit 36, then 2.5 miles west on Lee Boulevard, then 1.4 miles south on Sheridan Road. For more information, contact the track at 580-355-6417.
The American Bank of Oklahoma ASCS Sooner Region is slated for 14 nights of racing action at seven different tracks throughout Oklahoma and neighboring areas of Kansas, Texas and Missouri in 2011.
Past ASCS Sooner Region Feature Winners at Lawton Speedway:
10/2/10 – Andy Shouse
7/10/10 – Sean McClelland (vs. Lone Star Region)
6/5/10 – Robert Sellers
8/22/09 – Jason Johnson
7/18/09 – Brady Bacon
8/16/08 – Robert Sellers
6/14/08 – Joe Wood, Jr.
4/12/08 – Gary Taylor
9/8/07 – Kevin Ramey
8/19/06 – Kevin Ramey
4/22/06 – Sean McClelland
9/17/05 – Kevin Ramey
7/2/05 – Sean McClelland
4/30/05 – Sean McClelland
9/11/04 – Danny Wood
7/3/04 – Danny Wood
5/1/04 – Travis Rilat
9/20/03 – Kevin Ramey
7/5/03 – Nick Smith
5/3/03 – Kevin Ramey
9/14/02 – Danny Jennings
8/3/02 – Zach Chappell
7/6/02 – Foster Landon
8/18/01 – Danny Jennings
8/4/01 – Danny Jennings
7/7/01 – Robert Sellers
6/2/01 – Travis Scott
The 2011 season marks the 20th year of sanctioning Sprint Car racing for the American Sprint Car Series, with approximately 200 nights of competition at tracks throughout the nation and into Canada. Anchored by the Lucas Oil Sprint Car Series presented by K&N Filters, ASCS also consists of ten different Regions throughout the nation.
Additional information regarding the American Sprint Car Series is available at www.ascsracing.com.