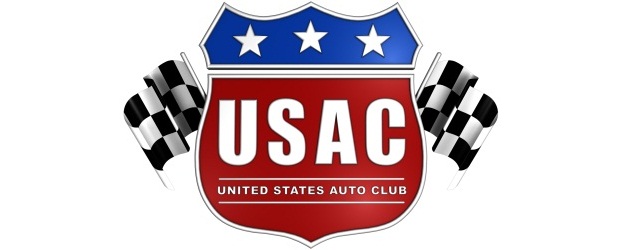 By Dick Jordan
Bobby Santos III of Franklin, Mass. has assumed the lead in the 2011 AMSOIL USAC Pavement Sprint points going into this Thursday night's :Thursday Thunder" race at Lucas Oil Raceway in Indianapolis, Ind.
Santos finished fourth at Toledo, Ohio Friday and has a one-point lead over Bobby East, the Toledo feature winner, entering Thursday's race.
East, of Brownsburg, Ind., winner of USAC's last two pavement Silver Crown races this year, won Friday night's 30-lap "Jerry Nemire Appreciation Night feature at Toledo Speedway. He beat fast qualifier Tanner Swanson by less than a tenth of a second in his Klatt Motorsports Classic Car Sales/East Enterprises Beast/Chevy, leading the final 19 laps after passing early leader Brian Gerster on the bottom of turn one. Chris Windom took third ahead of Santos and Gerster. East's elapsed time on the 30 laps fell just short of the track record set by Bobby Santos III in 2006.
Tanner Swanson's runner-up Toledo finish left him just one point behind East and two behind Santos in the standings heading into Thursday's Lucas Oil Raceway event.
USAC PAVEMENT SPRINT CAR POINT STANDINGS
1-Bobby Santos III-181, 2-Bobby East-180, 3-Tanner Swanson-179, 4-Kody Swanson-165, 5-Jacob Wilson-159, 6-Chris Windom-152, 7-Brian Gerster-145, 8-Tracy Hines-122, 9-Russ Gamester-122, 10-Brian Olson-106.