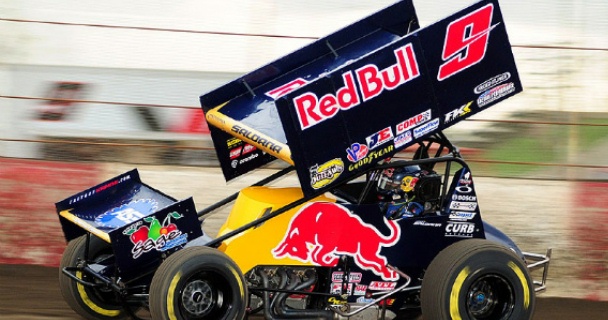 From Kyle Luetters
Kasey Kahne Racing driver caught up in multi-car incident early in Eldora A-main
ROSSBURG, Ohio – July 17, 2011 – World of Outlaws Sprint Car Series championship contender Joey Saldana had surgery on Sunday in Indianapolis to his right forearm, which was broken in a multi-car crash early in the Kings Royal A-main Saturday night at Eldora Speedway.
Doctors inserted two plates and 25 screws to stabilize his arm. Saldana's ribs were also injured in the incident, which contributed to a partially collapsed lung. He is expected to remain hospitalized until midweek.
Saldana counts two Kings Royal victories among his nine World of Outlaws wins at Eldora. After sustaining a concussion in a crash last September at Eldora, Saldana won in May at the famed Tony Stewart-owned speedway in rural western Ohio. Saldana has been at or near the top of the championship standings all season as he tries to win his first World of Outlaws championship as well as the first championship his Kasey Kahne Racing team.
For further pertinent updates on Saldana as the World of Outlaws Sprint Car Series readies for Tuesday's Don Martin Memorial Silver Cup at Lernerville Speedway, click WorldofOutlaws.com or follow @worldofoutlaws on Twitter by clicking http://www.twitter.com/worldofoutlaws.
Forward email