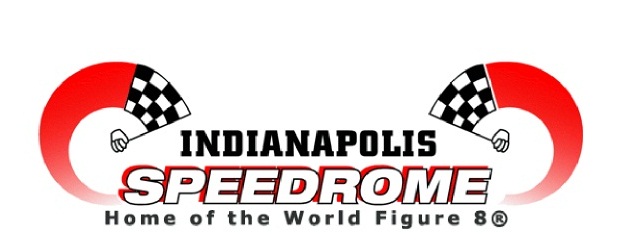 From the Bryant Heating and Cooling Indianapolis Speedrome®
The Bryant Heating and Cooling Indianapolis Speedrome® is proud to welcome back the USAC Mopar National Midget Series this Friday night July 29th. Pure Power Technologies & UAW present the UAW 100 Mel Kenyon Classic. For the first-time in over 6 years, the best and brightest open wheel stars from around the country will compete on the famous fifth-mile. This will be the National Midgets 43rd appearance at the Speedrome dating back to the inaugural on August 3, 1958. 1998 Kenyon Classic winner Tracy Hines will be here and vying for another victory notch on his incredible resume.
The Hines family has been a part of Speedrome USAC Midget racing for a half century. Nearby New Castle, Indiana racing patriarch Jim blazed the trail for his sons to follow at the eastside Indianapolis facility. Ted then took to this track like a glove winning 17 career main events which has him ranked 5th on the all-time list. He captured championships in 1990, 1991, and 1992. That final title season was special as younger brother Tracy won Speedrome rookie-of-the-year honors in that D1 (then called Regional) Midget series. This was just the first step of the rising stars climb of success up the motorsports ladder.
2011 has been a very strong season for Tracy. While currently residing 3rd overall in the National driver of the year standings, Hines has a top ten spot in all three of USAC's major series. He is 5th in the USAC Mopar National Midgets, 9th in the Traxxas Silver Crown Series, and 10th in the Amsoil Spring Car campaign. Only 5 drivers in the history of the sanctioning body have won all three championships in their career. Tracy has eyes on making it six this season as only the Midget top honor has escaped him. Hines won the Silver Crown series in 2000 while taking the Sprint Car title in 2002. His resume is filled with big event victories and many starts in the NASCAR Nationwide and Camping World Truck Series. He aims for his family's first national Speedrome victory this Friday night.
Tickets are on sale now for this tremendous event. Adult general admission tickets are just $15 with children ages 6-11 just $6 while kids 5 & under are free. You can charge by phone at (317) 353-8206 or stop in the Speedrome pit office on the night of any racing event. This ticket price is the best price in the country to see these USAC Mopar National Midget series speedsters in action. We are very excited to have them here. The Speedrome has hosted nearly 500 USAC sanctioned events which is far and away more than any other track in the world.
Friday July 29, 2011
Pure Power Technologies & UAW present the UAW 100 Mel Kenyon Classic plus
USAC Pit Gates Open at 1pm
USAC Practice Begins at 3pm with Qualifications to follow
Racing Start at 7pm
For a full agenda, log on to http://www.speedrome.com/