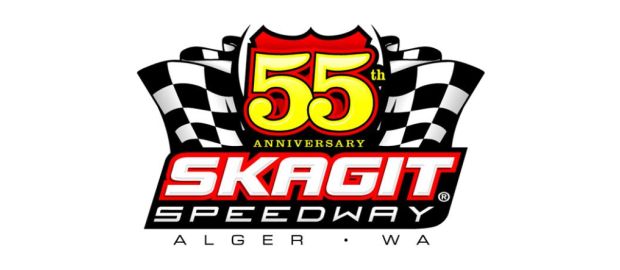 From Kelly Hart
Alger, WA — For the second straight year, Josh DeWitt won the feature main event on opening night of the Bob's Burgers and Brew 360 Nationals at ASA member track Skagit Speedway.
It was an off qualifying night for DeWitt who battled his way into the feature with a third place transfer spot from a deep starting spot. That parlayed into a front row starting spot next to Mason Moore for the 30 lap event. DeWitt led all 30 laps for the win. Jason Solwold started 15th on the field and steamed through the field to finish second. Colton Heath wound up third. The five heat race wins went to Heath, Kelsey Carpenter, Chad Hillier, Devin Madonia and Moore. Jayme Barnes was fast time at 11.828. Brandon Harkness won the C main and Barnes was the B main winner.
Also at Skagit Speedway this weekend is the Outlaw Hornet Nationals. Freddy Vela won the main and his heat race while Rick Young won the other heat. Young and Matt Powers rounded out the top 3 in the main.
Saturday night will feature scrambles and mains for the Sprint Cars and heats and mains for the Outlaw Hornets. Spectator gates open at 5pm with racing at 7pm.
Sprints
Fast time Jayme Barnes 11.828
Heat 1: Colton Heath, Trey Starks, Kelly Miller, Barnes, Mack Brown
Heat 2: Kelsey Carpenter, Jesse Dakus, Casey Adams, Brian Kirkpatrick, Colton Akerstrom
Heat 3: Chad Hillier, Jason Solwold, Bud Ashe, Jason Cocking, Ozzie McGee
Heat 4: Devin Madonia, Travis Jacobson, Logan Forler, Aaron Fell, Wheeler Boys
Heat 5: Mason Moore, Jared Peterson, Josh DeWitt, Danielle Huson, Danny Kirkpatrick
C Main (top 4 transfer) Brandon Harkness, Wheeler Boys, Ozzie McGee, Clayton Sibley, Luke Didiuk, Cale Brooke, Bill Rude, Ashley Lewellen
B Main (top 5 transfer) Barnes, Huson, Alan Munn, Tayler Malsam, David Miller, D. Kirkpatrick, Fell, Rod Perkins, Didiuk, Akerstrom, Boys, Cocking, Sibley, Cody Ridge, Brown, B. Kirkpatrick, McGee
A Main (30 laps) Josh DeWitt, Solwold, Heath, Jacobson, Moore, Huson, Hillier, Forler, D. Miller, Dakus, Starks, Ashe, Peterson, Madonia, Carpenter, Adams, Barnes
Outlaw Hornets
Heat 1: Freddy Vela, JD Dryden, Cliff Ballenger, Tom Warner, Brian Michelson
Heat 2: Rick Young, Matt Powers, Jon Edwards, Mike Powers Jr., Clint Meins
Main: Freddy Vela, Young, Matt Powers, Jon Gunderson, Howard Vos, Matt Webb, Warner, Dryden, Terry Graul, Stacy Sims, TJ Campbell, Dave Erlandsen, Ballenger, Meins, Matt Ploeg, Mike Powers Jr., David Adams, Michelson, Edwards, Larry Young