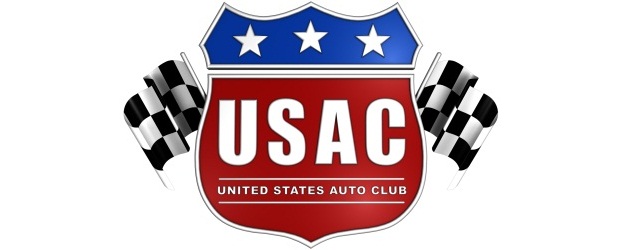 By Dick Jordan
Jim Waters and Ryan Burdett continue their torrid duel for the 2011 USAC Young Automotive Rocky Mountain Sprint Car championship this Saturday at Rocky Mountain Raceways in the Utah capital. Waters won last Saturday's race, as Burdett finished third. Burdett trails Waters by just four points entering Saturday's race.
Waters, of West Jordan, Utah, recorded his 19th USAC feature win in the state of Utah Saturday, taking the 25-lap race at RMR. Waters passed Paul Marconi on lap 19 and led the rest of the way to beat Marconi, fast qualifier Burdett, Eric Barlow and Austin Luttmer.
Geoff Ensign of Sebastopol, Calif. sliced into Tony Hunt's USAC Western Classic Sprint point lead Saturday night, leading all 30 laps of the main event at Placerville (Calif.) Speedway. Ensign now trails Hunt by just eight points in the new standings. Hunt finished 12th at Placerville. Colby Copeland was second in the 30-lapper, ahead of Kody Swanson, Scott Hall and Mark Tabor Jr. The series resumes August 27 at Toyota Speedway at Irwindale, Calif.
Kody Swanson of Kingsburg, Calif. ran down Ensign on lap 25 and led the final six laps to win Friday night's 30-lap USAC Western Classic Sprint feature at Silver Dollar Speedway in Chico, Calif. in the Alan Kaiser entry. Ensign took second ahead of Kyle Hirst, fast qualifier Andy Forsberg and Jason York. Hunt was seventh.
USAC YOUNG AUTOMOTIVE ROCKY MOUNTAIN SPRINT CAR SERIES POINT STANDINGS
1-Jim Waters-526; 2-Ryan Burdett-522; 3-Eric Barlow-457; 4-Johnny Geisler-401; 5-Paul Marconi-373; 6-Mel Andrus-346; 7-Ray Bergener-315; 8-Mike Murgoitio-266; 9-Tim Skoglund-244; 10-Luis Ramos III-235.
USAC WESTERN CLASSIC SPRINT CAR SERIES POINT STANDINGS
1-Tony Hunt-489; 2-Geoff Ensign-481; 3-Shauna Hogg-416; 4-Scott Pierovich-386; 5-Tim Barber-364; 6-Jerry Kobza-286; 7-Audra Sasselli-245; 8-Cody Gerhardt-222; 9-Luis Ramos III-204; 10-Tim Skoglund-197.